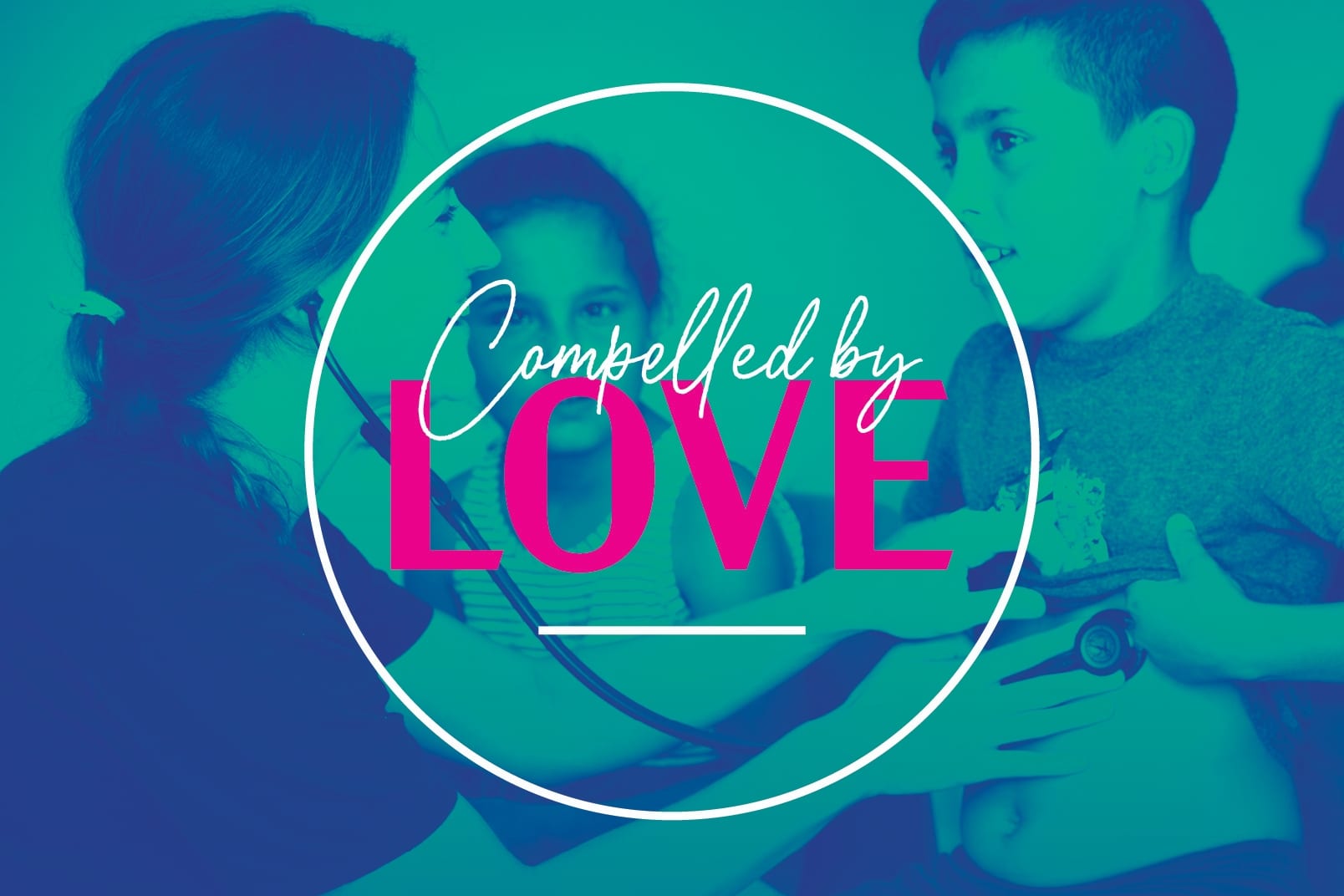 Why do people choose to serve others? Why do they choose to give of their time, their resources and their energy?
Perhaps it's because they are compelled by love.
"Compelled by Love" is the theme for this year's North Carolina Missions Offering (NCMO), the annual offering that supports vital ministries that offer physical help and eternal hope in the name of Jesus Christ.
The theme is based upon 2 Corinthians 5:14, which says "For Christ's love compels us, since we have reached this conclusion: If One died for all, then all died" (HCSB).
Being compelled by Christ's love involves showing and sharing the love of Jesus with those in our communities and around the world. This year's offering goal is $2.1 million and is allocated by percentage to Baptists on Mission (41%), church planting (28%), mission camps (15%), associational projects (10%) and mobilization ministry projects (6%).
Following is a brief overview of the different ministries the NCMO supports.
Baptists on Mission, also known as N.C. Baptist Men (NCBM), helps churches involve their members in missions and ministry in Jesus' name. NCBM has 19 different ministries, which include disaster relief, medical missions and more.
Baptists on Mission
Disaster relief is one of Baptists on Mission's most visible ministries, and volunteers have continued to work to rebuild homes and rebuild lives from the record-setting levels of devastation that Hurricane Florence brought to the state two years ago in the fall of 2018.
Earlier this year when the COVID-19 pandemic struck, the Baptists on Mission team and volunteers responded in the same way they would during a hurricane, tornado, flood or other natural disaster. Thanks to a $1.6 million grant from the U.S. Department of Agriculture, Baptists on Mission is working with 185 churches and community centers across the state to distribute about 8,000 boxes of food to needy families each week.
Church planting
The Baptist State Convention of North Carolina (BSC) works with churches, associations and church-planting networks to facilitate the launch of new churches. Church planting consultants provide training, coaching and additional support to church planters, equipping them to reach their communities for Christ.
The NCMO is vital to the convention's church planting efforts and provides approximately one-third of the church planting team's annual budget. The Church Planting team's desire is to catalyze a church planting movement in cities and towns from the mountains to the coast. The goal isn't just to plant churches. The goal is to plant churches that plant churches that plant churches.
Mission camps
Two mission camps located in Red Springs and Shelby help churches get involved in missions. The camps host churches, youth groups and others to coordinate short-term mission projects in the local community. Volunteers engage in a variety of projects, which include construction, painting, home repair, yard work, Bible schools, sports camps and more.
Missions mobilization
Through a variety of national and international missions partnerships, NCMO helps mobilize men, women and students to use their God-given gifts, talents and abilities by serving in a number of short-term missions projects.
In 2019, more than 2,100 volunteers served on 153 different missions teams across North America. Additionally, more than 850 others served on one of 93 different teams around the world.
Associational projects
Each year, a portion of NCMO's receipts are distributed to the state's 77 Baptist associations from which they came. Associations use these funds in a variety of missions and ministry projects in their communities.
NCMO is typically emphasized in September, although contributions are received throughout the year. A week of prayer for the offering is designated from Aug. 30 to Sept. 6. For more information about NCMO, or to download or request promotional materials, visit ncmissionsoffering.org.
(EDITOR'S NOTE – Chad Austin is editor of communications for the Baptist State Convention of North Carolina.)