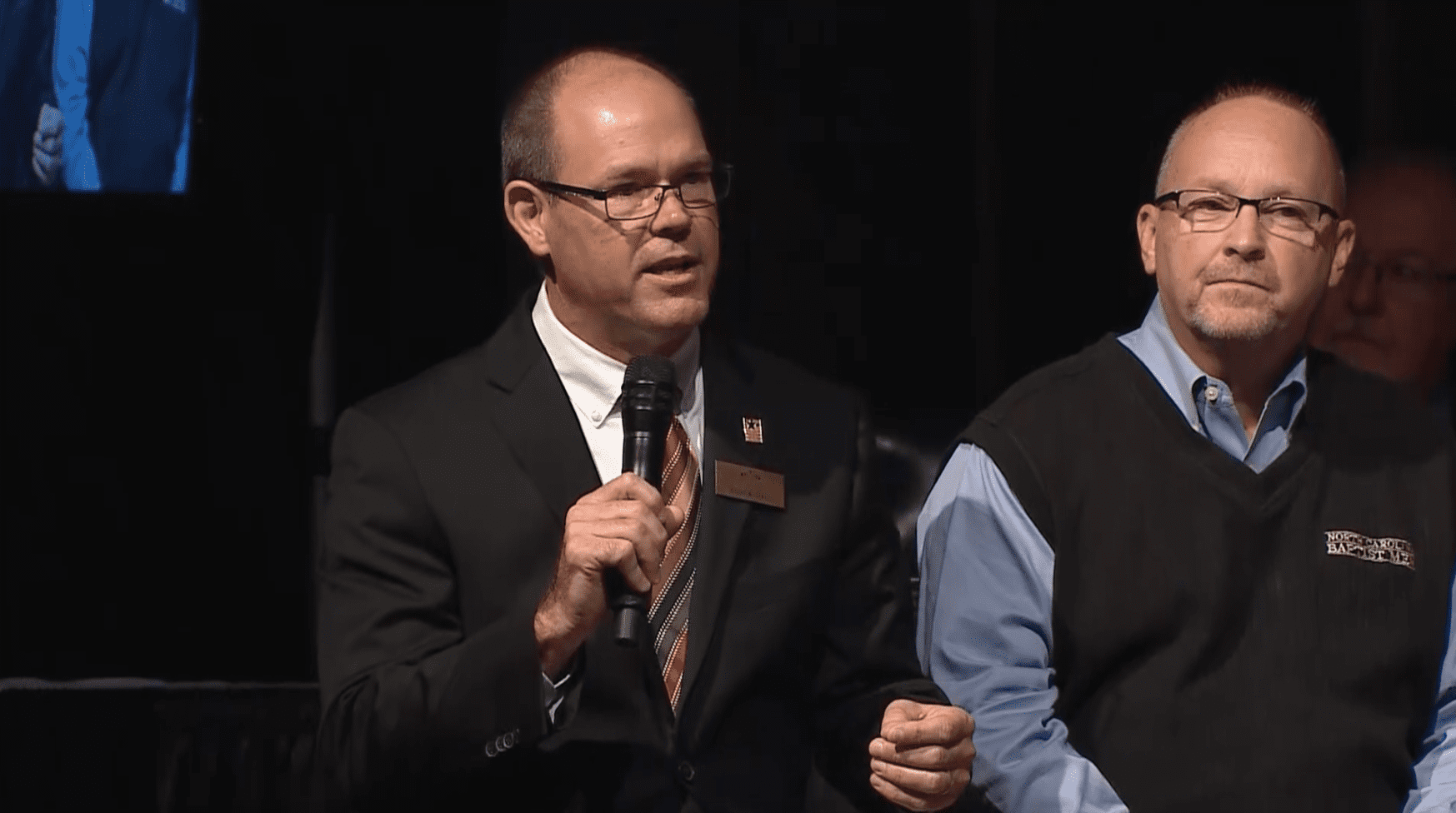 The Baptist State Convention of North Carolina's (BSC) Executive Committee (EC) took action on two separate measures aimed at helping N.C. Baptist churches prevent sexual abuse and care for abuse survivors during a regularly scheduled meeting held March 22 at Caraway Conference Center near Asheboro.
The EC endorsed a "Statement of Principles on Abuse" that was one of several calls to action made by Southern Baptist Convention (SBC) President J.D. Greear when he addressed the SBC Executive Committee Feb. 18 in the aftermath of a three-part investigative report by the Houston Chronicle on sexual abuse cases across the SBC.
The statement outlines three overarching principles to help "churches and ministries in our states to become safe for survivors and safe from abuse." The principles are:
To educate affiliated churches and ministries to understand abuse.
To equip churches and ministries to care for abuse survivors.
To support churches and ministries to prepare to prevent abuse.
"What J.D. is trying to do is work with state conventions that are working with churches in their particular conventions," said Milton A. Hollifield Jr., BSC executive director-treasurer. "Our efforts are to educate churches and try to help them know how to prevent things like this from happening, help them know what they need to do when it is discovered and help them know how to deal with the situation. "A key thing is we cannot forget the victims."
Morality motion
In addition to endorsing the Statement of Principles, the BSC EC voted to have the state convention's Articles and Bylaws Committee draft a proposed amendment to the BSC's articles and bylaws, as well as an accompanying policy that would allow for the removal of individuals serving in leadership positions with the state convention for a moral failure.
In January, the BSC's Board of Directors approved a motion to have the Executive Committee develop a policy by which board members could be removed on moral grounds. Currently the bylaws define three circumstances in which a board member may be removed from service – failure to attend the minimum number of meetings required, moving out of one's geographic region or moving out of state.
State convention legal counsel John Small recommended that the EC refer the matter to the Articles and Bylaws Committee since the articles and bylaws address how individuals are selected for various leadership roles with the convention and how they can be removed. Small also recommended that any proposed bylaw amendment or policy not only address board members, but also other leadership positions such as convention officers, committee members and others.
"If we're going to tackle this issue, my recommendation is to look at it from all of these different areas and do what's appropriate in all of those areas," Small said.
In referring the matter to the Articles and Bylaws Committee, the EC requested that a report and recommendation be sent back to them by the summer for consideration with the goal of having a final proposal presented to the BSC's full Board of Directors in September during the board's regularly scheduled meeting. Any measure adopted by the board would then be presented to messengers attending the BSC's annual meeting in November for final consideration.
Abuse-related resources available
Brian Davis, BSC associate executive director-treasurer, informed EC members that the state convention has a variety of resources available to help pastors, churches and ministry leaders address the issue of sexual abuse. The BSC is also working with other state conventions to help them develop their own resources.
Davis said convention leaders are calling on pastors and ministry leaders to take a three-pronged approach when dealing with cases of sexual abuse that includes recognition, reporting and responding.
"We want them to recognize when sexual abuse has taken place, make sure that it is reported accurately, correctly and in a timely fashion, and respond in a way that ensures that abuse does not continue, and victims and survivors are ministered to in a Christ-honoring way," Davis said.
Other business
In other business, the Executive Committee:
Authorized the transfer of $250,000 from state convention reserve funds to the N.C. Baptist scholarship fund that is administered by the N.C. Baptist foundation.
Approved the appointment of Heath Lloyd, pastor of Fairview Baptist Church in Reidsville, to the BSC's Committee on Nominations to fill the unexpired term of Ben Curfman, a bivocational minister in western North Carolina.
Next meeting
The next scheduled meeting of the BSC EC is Thurs., April 11.
The next scheduled meeting of the BSC Board of Directors is May 20-21.