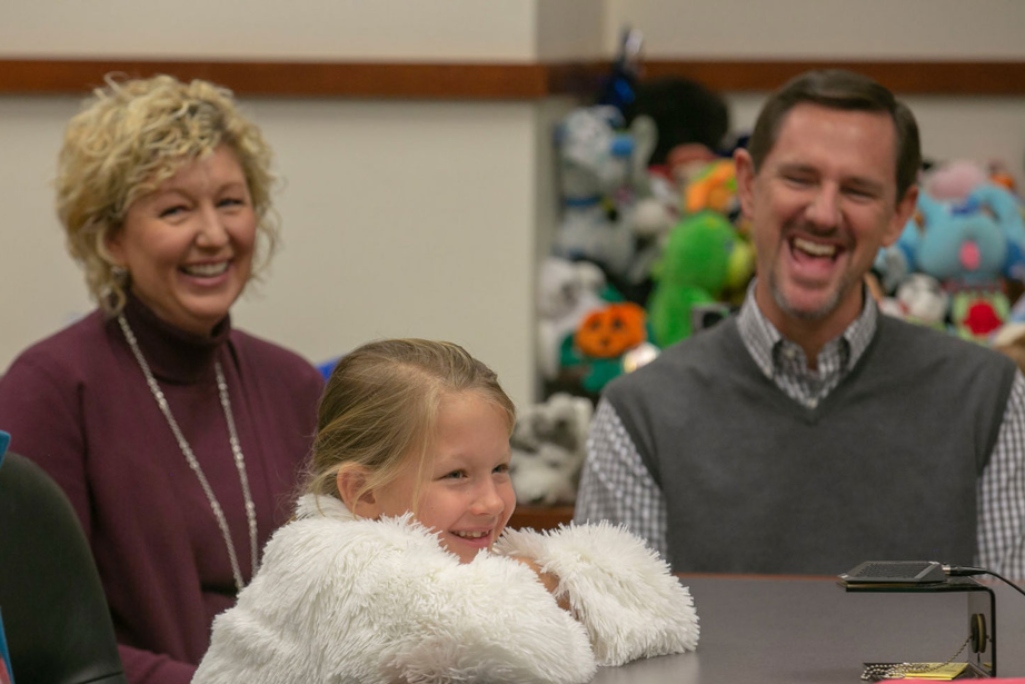 Loving others is often a way to learn about God's love for us. God has used adoption in the lives of two influential families in the Southern Baptist Convention (SBC) to teach about His love for them and how to love others. The parents of both families shared parts of their stories in an email interview with Baptist Press (BP).
"Through adoption and the family God has given us, He has helped us appreciate even more the riches of His love," Paul and Michelle Chitwood wrote.
The Chitwoods adopted Lilly in 2018 when she was 6 years old, just days after Paul Chitwood became the president of the International Mission Board.
"God has wonderfully enriched our family through adoption," they said.
Kevin Ezell, president of the North American Mission Board, has also experienced the joy of adoption. He and his wife, Lynette, adopted in the early 2000s.
"While our young family continued to grow, the awareness of children needing a forever home was tugging at our hearts. We began to pray, seeking how we could serve children who had lost their families. We saw a need and knew the Lord was asking us to trust Him and move forward in adoption," they told BP.
The Ezells and Chitwoods both have biological children who were born before adoption became a part of their family stories.
"The prospect of adopting occurred to us after our first overseas mission trip," the Chitwoods said.
Michelle says the Lord led her to James 1:27, "Religion that is pure and undefiled before God the Father is this: to visit orphans and widows in their affliction, and to keep oneself unstained from the world," while they worked with children in poverty in Brazil.
She says when they returned from the trip, they knew what God was leading them to do.
The Ezells were drawn to adoption when international adoption wasn't as common as it is today.
"We began this process over 20 years ago when awareness was still low. It was a challenge for some in the Church to understand why an already busy, large family would continue to adopt more children. After a while it became apparent that the Lord was using us to help pave the way and calm the fears of other families who felt called to adopt or minister through foster care," they said.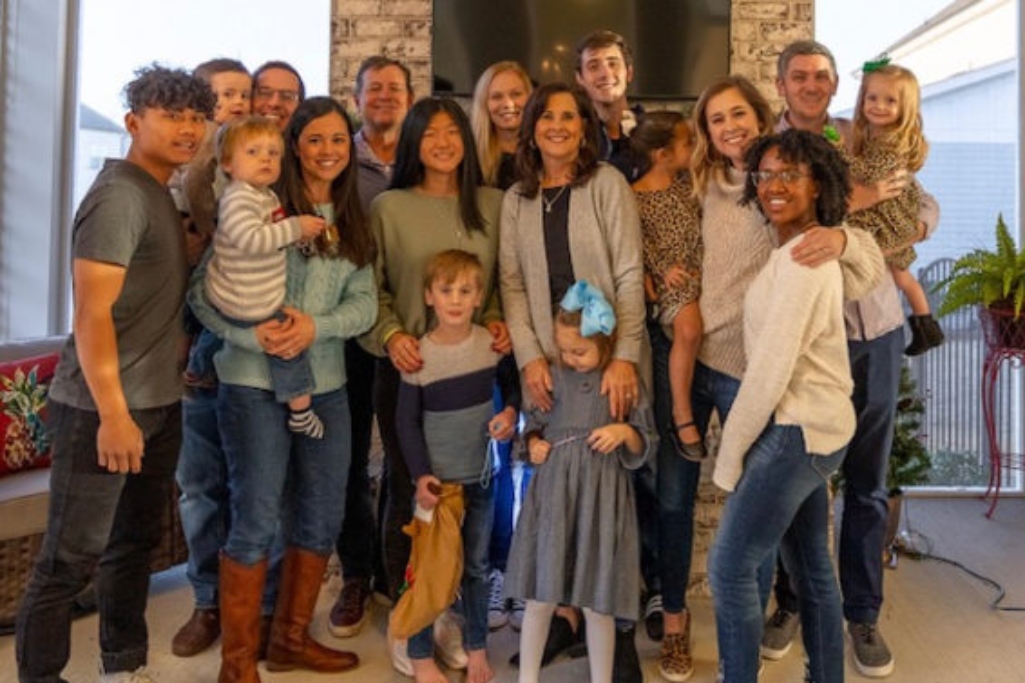 According to the U.S. State Department, international adoptions rose from 15,717 in 1999 to 22,987 in 2004. Since 2008, international adoptions have been on a steep decline from 17,437 to 1,787 in 2021.
The Chitwoods' adoption was a domestic adoption in Kentucky.
"The process ended up taking more than twice as long as we were told, but we continued to remind ourselves that God's will would be done," they said.
Both couples say the difficulties they faced were met by God's faithfulness and provision.
"While we faced many challenges working with broken government systems, those challenges were definitely worth it," the Chitwoods said.
Adoption caused the Ezells to reconsider some of their parenting strategies.
"Children from hard places are exposed to grief and traumas when they are very young, sometimes even in-utero," they said. "Unfortunately, traditional parenting isn't always equipped for their specific needs. We had to step back and learn new ways to connect with their loss, thoughtfully assuring our children that they would always be loved and safe."
November is Christian Compassion Month on the SBC calendar. Specifically, Nov. 13 is set aside as Orphans and Widows Sunday.
"That God would choose us to be His, that He would so unexpectedly and undeservedly give us hope, a family and a future, is a testimony to His beauty and goodness," the Chitwoods said.
The Ezells say their journey has been a missional experience to see God bring brokenness and deep loss to a place of healing, love and healthy relationships.
"It's a miracle how the Lord can gather us from all over the world in order to build a family," they said. "The beautiful souls He has grafted into our lives has been one of the greatest gifts He has given us. Adoption is both broken and beautiful; the Lord alone can enable us to journey all the twists and turns with grace and love."
(EDITOR'S NOTE – Sunday, Nov. 13, is Orphans and Widows Sunday in the SBC. Brandon Porter serves as associate vice president for convention news at the SBC Executive Committee.)