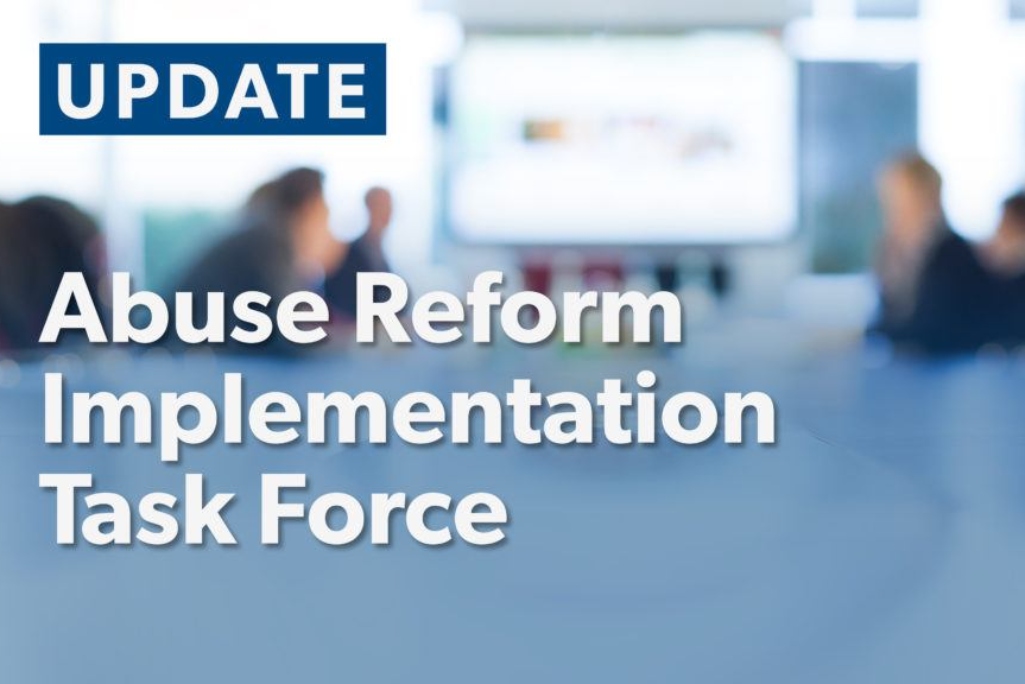 CHARLESTON, S.C. (BP) – Abuse Reform and Implementation Task Force chair Marshall Blalock announced Tuesday (April 4) the task force will no longer recommend Guidepost Solutions to establish and maintain a database for those credibly accused of sexual abuse. Messengers approved the creation of a "ministry check" website at the 2022 SBC Annual Meeting in Anaheim, Calif.
The move comes after continued concerns were expressed by Southern Baptists to the ARITF in connection to a Guidepost tweet last June during gay pride month in which the group stated it was "proud to be an ally" to the LGBTQ+ community.
The ARITF had recommended in February that Faith-Based Solutions, a new division of Guidepost run by Southern Baptist Samantha Kilpatrick, be secured for the role, but in an update posted to the group's website, they will "consider alternative pathways (dividing the work among smaller firms which share [Southern Baptists'] values) to establish and maintain the Ministry Check website. The ARITF is presently sourcing and evaluating additional firms to assist with the Ministry Check process who meet our qualifications for the highest professional standards."
That Ministry Check process of evaluating allegations of sexual abuse in Southern Baptist churches is expected to include two parts—an independent assessment and an independent verification. This two-part approach "will offer a multi-tiered system of checks and balances to justly evaluate evidence."
According to the update, "if there has been no criminal conviction, civil judgment or confession, then the initial assessment of the credibility of an allegation will be performed by an independent, qualified firm. Each local church has full autonomy in selecting an independent, qualified firm."
Then "a review panel comprised of qualified experts will review the records of conviction, civil judgment, confession, or the independent assessment performed by the firm voluntarily retained by a local church to verify that the standard has been met."
Finally, Tuesday's update also called Southern Baptists to stand firm in their support of the Convention's Sexual Abuse Hotline saying that due to "the sensitive and confidential nature of these submissions, and the significant privacy issues involved, it is paramount that the current process for receiving disclosures and securely maintaining these records remain in place."
Calling the hotline "not merely a stopgap measure but rather a means of building trust with survivors" as more permanent solutions for abuse reform are created, the task force said that "by transitioning the hotline to another provider at this critical time, the SBC would forfeit the trust of survivors and hinder our efforts to make our churches the safest place to encounter the Gospel."
SBC Executive Committee interim president Willie McLaurin affirmed the recommendations of the ARITF saying "continued sexual abuse reform is imperative for our Convention—and so is appropriate care for survivors. The progress Pastor Blalock and the task force have made are encouraging steps toward safer Southern Baptist churches that care well for those who have been abused. We continue to work toward establishing more permanent solutions, providers, and processes to resource our churches in sexual abuse prevention and survivor care."
The ARITF is expected to give a more formal report and update at the 2023 SBC Annual Meeting in New Orleans June 13-14.