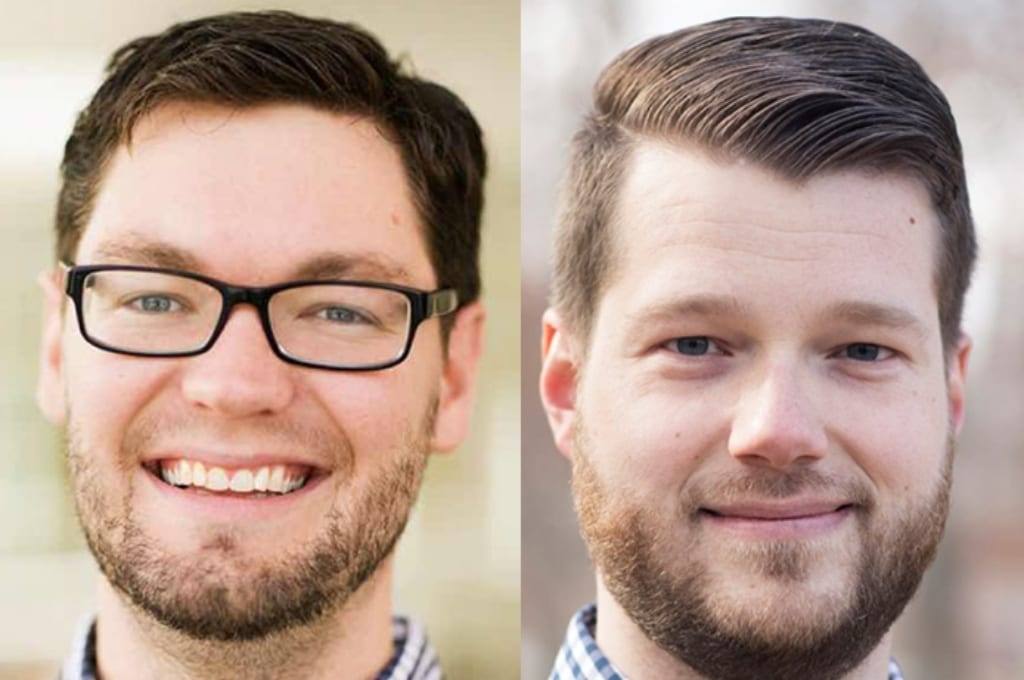 Bryan Baise and Tyler Flatt will co-direct the Augustine Honors Collegium at Boyce College. The Augustine Honors Collegium is an interdisciplinary program that strives to produce graduates dedicated to the life of the mind, to serving the church and to the common good.
"The Augustine Honors Collegium has quickly established itself as an integral component of Boyce College's academic programs, drawing an exceptional group of students from around the world," said Matthew J. Hall, provost and senior vice president of academic administration at The Southern Baptist Theological Seminary (SBTS). "I am so pleased that Drs. Baise and Flatt will be leading this program together. Both of them are Christian scholars of deep conviction and fidelity, as well as joyful and passionate teachers who are beloved by students. The future of the Collegium is brighter than ever with them leading it."
Academically advanced students can apply to the Collegium, and if accepted, participate in small seminar classes with the faculty of Boyce College, enjoy a wide array of co-curricular activities, and work with a faculty tutor to produce a senior thesis aimed to sharpen the student's communication skills.
Baise, assistant professor of Philosophy and Apologetics and coordinator of the Worldview and Apologetics program, completed both his master of divinity and his doctor of philosophy at Southern. He is also the author of a forthcoming book on beauty, to be published by Crossway. Baise, who also serves as a research fellow for the Ethics & Religious Liberty Commission, joined the faculty at Boyce College in 2014.
"The Augustine Honors Collegium is one of the best opportunities at Boyce College," Baise said. "It is a place where students can expand their horizons, develop lifelong friendships, and deepen their excitement for the intellectual life in the service of both church and society."
Flatt was appointed assistant professor of Humanities at Boyce in 2017. He was awarded a master of arts from the University of Toronto and a doctor of philosophy from Harvard University. Flatt's articles have appeared or are forthcoming in The Classical Journal, Classical World, The Journal of English and Germanic Philology, and Vigiliae Christianae. He is currently preparing an edition and translation of Erasmus' 'Annotations on the Gospel of John' for the Collected Works of Erasmus, as well as a book on biblical epic.
Flatt, a scholar of Ancient Greek and Latin, noted that the Collegium aims to sharpen students through engaging history in particular.
"Together, we are committed to engaging confidently, joyfully and biblically with contemporary issues at a high intellectual level, all while firmly rooted in the rich soil of the classical Christian tradition," Flatt said. "There's so much to learn from those who have come before us, and so much to say to our neighbors and fellow citizens."
More information about the Augustine Honors Collegium can be found at Boyce Academics.
(EDITOR'S NOTE – Forrest Strickland writes for SBTS.)