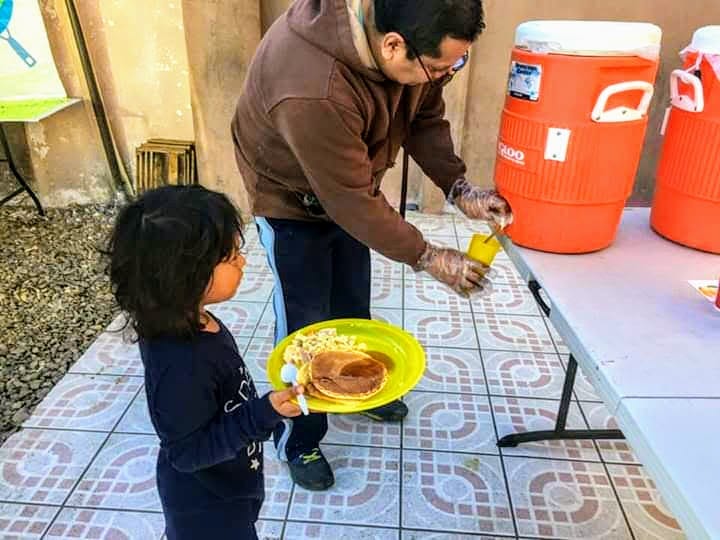 No one fits the Matthew 25:35 description of a stranger better than migrants seeking asylum at the United States border, John Faison, executive director of the Council on Immigrant Relations, recently told the Biblical Recorder.
"They don't have any food … these people have the clothes on their back that they walked in … on the U.S. side, they are in prison. On the Mexico side, they're sort of imprisoned – they're on a compound," he said.
During a trip last month to Tijuana, Mexico, Faison saw both the need for people to serve asylum seekers and the open opportunities for volunteers to do so. He stayed with Juvenal Gonzales, a church planter who built dormitory-style facilities in his own home to host volunteers and students from the U.S.
The opportunity is "two-fold," Faison said.
"When you get people to go to the border and meet with these people … holding their children, watching the tears flow down their eyes, as a Christian, you can't sit there and go, 'Oh, deport them all,'" he said. "You can't do it. The Holy Spirit lives in us [and] doesn't let us do that. And then that allows us to start asking questions. And if somebody can provide us with the theological understanding of God's image and of justice, then that will transform our fear into compassion."
It was a piece of bread and a cup of coffee that reminded Faison of the power of serving "in the name of the Lord, in remembrance of Him."
In Tijuana, he met a young mother who was previously in a U.S. detention center with her children. She said officials woke them up at 5 a.m. for breakfast; if they missed the meal, they had to wait until 4 p.m. She told Faison they were scolded for asking for food or to use the bathroom.
When he served her family breakfast at a temporary shelter in Tijuana, a thought came to Faison's mind. He asked himself what the difference was between the breakfast he helped distribute and breakfast at the detention center.
"I was overwhelmed with the fact that doing it in Jesus' name was not about me. It was about Him," he said. "The Bible says, 'when you give a cup of cold water in My name, you've done it unto Me.'"
Faison returned to Mexico Feb. 13 to connect Mexican and American pastors and churches on both sides of the border in hopes of establishing outreach to migrants.
He and Alan Cross, missional strategist for the Montgomery (Ala.) Baptist Association, created a resource page and plan for engaging migrants, which is available on cirnc.org.
North Carolina Baptists are specifically "positioned by God in a way that can make a fantastic difference in all of the U.S.," Faison said. A new Immigrant Hospitality Center in Lincolnton, N.C., opened in January. Baptist State Convention of North Carolina leaders plan to open more centers across the state (see story).
Faison said N.C. Baptists can get involved with local ministries like the new Lincolnton center, financially support volunteers serving at the border or consider going themselves.
"When you look at 'welcoming' the stranger, that word means 'to bring in,' 'to make into family,' 'to embrace,'" he said. "We have so many opportunities to do that."