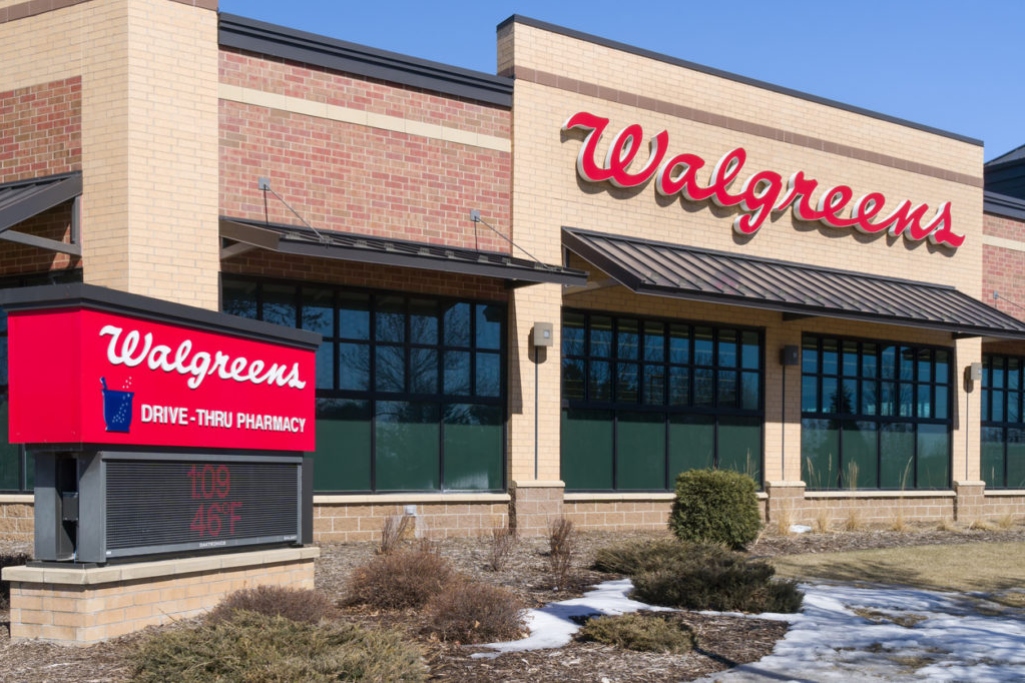 NASHVILLE (BP) – The battle over the abortion pill is escalating in some states.
California Gov. Gavin Newsom announced March 8 the state would rescind its planned renewal of a $54 million contract with Walgreens after the pharmacy chain decided not to dispense the drug in retail stores or by mail in 21 states.
A day later, New York Gov. Kathy Hochul and Attorney General Letitia James wrote Walgreens and two other major drug store chains – CVS and Rite Aid – to ask them to commit to distribute the abortion pill in stores and by mail in the state.
The actions followed a Feb. 21 announcement by 21 Democratic governors that they had established the Reproductive Freedom Alliance to bolster abortion rights. "[W]e are pledging to work together to strengthen abortion firewalls across America," they said.
At the same time, pro-life supporters continue to seek protections for preborn children and their mothers by urging pharmacies not to distribute mifepristone and by enacting state laws. Mifepristone is the first drug in a two-step process commonly referred to as medical or chemical abortion.
Meanwhile, both pro-life and abortion rights advocates await a decision by a federal judge in Texas regarding a challenge to the Food and Drug Administration's (FDA) approval of mifepristone more than two decades ago. Judge Matthew Kacsmaryk in Amarillo could rule the abortion pill must be pulled from the market.
The actions by California and other states have followed the Supreme Court's June 2022 reversal of the 1973 Roe v. Wade ruling in its Dobbs v. Jackson Women's Health Organization opinion. The high court returned abortion policy to the states by overturning Roe, which legalized abortion throughout the country.
Brent Leatherwood, president of the Southern Baptist Ethics & Religious Liberty Commission, told Baptist Press, "While the Dobbs decision was a spectacular pro-life achievement, the result meant the question of abortion policy was returned to the states. Many have pursued policies that protect life while others, like California, have done all they can to enshrine a culture of death. This move by Governor Newsom to cancel California's contracts with Walgreens only continues that trend. But there are deeper ramifications we need to be paying attention to here.
"Not only does his move potentially run afoul of legislative riders, such as the Weldon Amendment, we and other pro-life groups advocate for each year in federal spending bills, he's also effectively proposing to dictate policy for the rest of the country," Leatherwood said in written comments. "Daring Walgreens to test the pro-life laws in other states by dispensing and mailing these life-ending abortion drugs undermines the principle of federalism that is vital to our nation.
"While many Americans were thrilled to see the Supreme Court overturn Roe, I don't think anyone wanted it replaced by the preferences of an overlord in Sacramento."
The Weldon Amendment has barred since 2004 funding for government programs that discriminate against health-care individuals or institutions that object to abortion.
Walgreens, the country's second-largest pharmacy chain, recently informed the attorneys general of 21 states it will not sell the abortion drug in retail stores or by mail in their states. This includes some states where abortion and the drug mifepristone are currently legal. The attorneys general in those states warned Walgreens and CVS in early February they would violate the law if they sell abortion pills through the mail.
"California will not stand by as corporations cave to extremists and cut off critical access to reproductive care and freedom," Newsom said in a news release announcing the state would withdraw a renewal of its contract with Walgreens that would have taken effect May 1. "California is on track to be the fourth largest economy in the world and we will leverage our market power to defend the right to choose."
Under the contract, the state is able to obtain specific prescription drugs primarily for use by the California Department of Corrections and Rehabilitation and its health-care system. The state intends to pursue alternatives for those services, according to the release.
Walgreens expressed disappointment with California's decision. The pharmacy chain has said it is not distributing abortion pills anywhere in the United States at this time but is seeking federal certification to sell them in some unspecified states, Politico reported.
"Our position has always been that, once we are certified by the FDA, Walgreens plans to dispense Mifepristone in any jurisdiction where it is legally permissible to do so, including the state of California," the company said in a statement, according to Politico. "Walgreens is facing the same circumstances as all retail pharmacies and no other retail pharmacies have said that they would approach this situation differently, so it's unclear where this contract would now be moved."
Walgreens joined CVS, the country's largest pharmacy chain, in announcing they would carry and dispense mifepristone after the FDA changed its rules in early January to permit its sale by retail pharmacies.
Leatherwood urged the chief executive officers of Walgreens and CVS in an early January letter to rescind their decisions to dispense the abortion pill.
The states in which Walgreens said it would not dispense abortion pills include at least four, according to Politico, in which the drug is currently legal: Alaska; Iowa; Kansas; and Montana.
The coalition of attorneys general urged not only Walgreens, CVS and Rite Aid but Albertsons, Costco, Kroger and Walmart not to dispense abortion pills. In their letters, the attorneys general rejected a December opinion by the Department of Justice that the U.S. Postal Service can legally deliver abortion drugs. Federal law, however, "expressly prohibits using the mail to send or receive any drug that will 'be used or applied for producing abortion,'" a coalition of 20 of the attorneys general said.
In recent pro-life efforts in the states, the Utah legislature finalized passage of a ban on abortion clinics in the state March 3. Gov. Spencer Cox has said he will sign the bill. Florida legislators have introduced a proposal to prohibit abortions after a fetal heartbeat can be detected, which normally occurs at five or six weeks' gestation. Florida already has a ban in effect on abortion beginning at 15 weeks' gestation.
Since Roe's reversal, "[t]otal/near total limits on abortion" have gone into effect in 14 states, according to the latest information from Susan B. Anthony (SBA) Pro-life America.
Mifepristone, often known as RU 486 and authorized by the FDA under President Clinton in 2000, causes the lining of the uterus to release the embryonic child, resulting in his or her death. It is approved for use in the first 10 weeks of gestation. Misoprostol, a drug approved by the FDA to treat ulcers, is typically taken one to two days later and causes the uterus to contract, expelling the body.
Medical/chemical procedures as a percentage of all abortions have increased dramatically the last two decades. They rose between 2001 and 2020 from five percent of all abortions to 53 percent, the Guttmacher Institute reported Dec. 1.
While the FDA says mifepristone is safe, the Charlotte Lozier Institute (CLI) – a pro-life, research organization – reported in 2021 a new study it conducted found "chemical abortion is consistently and progressively associated with more postabortion [emergency room] visit morbidity than surgical abortion." An analysis of Medicaid claims information from 17 states that pay for abortions showed the "rate of abortion related ER visits following a chemical abortion increased 507%" between 2002 and 2015, according to CLI.
(EDITOR'S NOTE – Tom Strode is the Washington bureau chief for Baptist Press.)