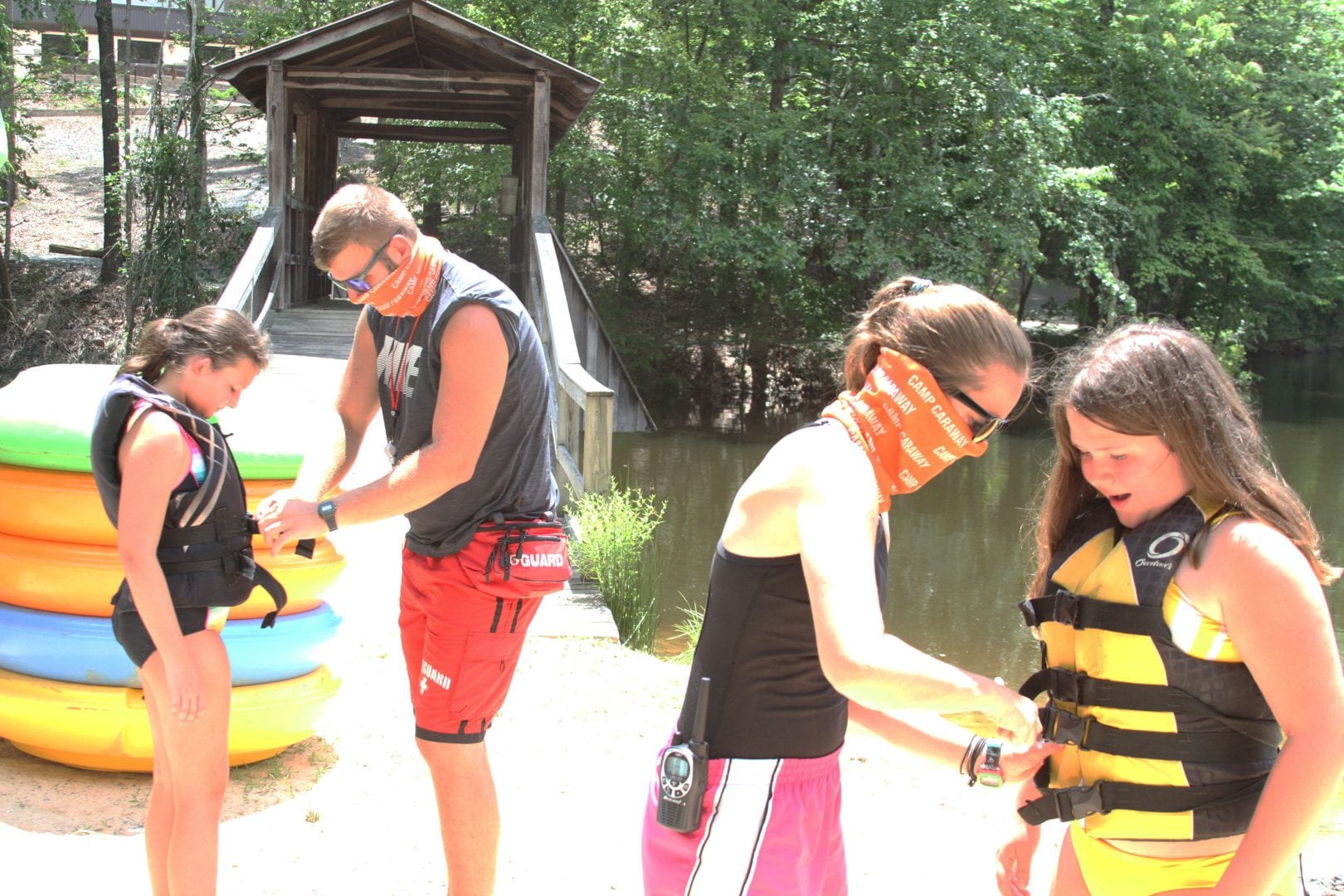 While some camps or other events were canceled since COVID-19 shut down North Carolina earlier this year, the three Baptist State Convention of North Carolina (BSC) camps and conference centers have remained open for guests.
From the Blue Ridge Mountains to the shores of the Atlantic Ocean, North Carolina Baptists have access to three camps and conference centers – Truett Conference Center in Murphy, Caraway Conference Center and Camp in Sophia and Fort Caswell, also known as the N.C. Baptist Assembly on Oak Island.
"We're just coming back as slow as we can," said Jimmy Huffman, Caraway's director, in an interview with the Biblical Recorder. "We never have closed; we've been open every day."
Of course, all of the centers made changes to adjust to local health department and Centers for Disease Control guidelines, but many of the cleaning protocols were already in place before COVID-19, Huffman said.
Extra hand-washing stations and more hand sanitizer have been placed around the facilities. Extra cleaning efforts are made between each guest's visit as well.
"We've had to make changes to be able to sanitize and keep guests safe," said Brian Hemphill, Caswell's director.
All the camps have been financially impacted during these challenging months.
"You would think the loss of income was tough, which it is, just knowing that you are losing all that money, but that's a byproduct of not doing ministry," Huffman said. "Our first natural reaction is to gather people; that's what we do, so we wanted to gather people somehow.
"Being empty has been the hardest thing."
All three directors expressed thanks to the BSC for helping them with the Paycheck Protection Program, in addition to guidance and encouragement.
"Our financial folks at the convention office have been able to keep us afloat," said Kenny Adcock, Truett's director, noting that the camp has resources in reserve "that have been utilized to keep everything moving along. We intend on weathering this storm."
Huffman said the BSC leadership has been supportive.
"They are asking us to do the best we can, and we are, but this is tough," he said.
More than 60% of camps across the country did not open this year, Huffman said, referring to a couple of camping industry surveys he had read.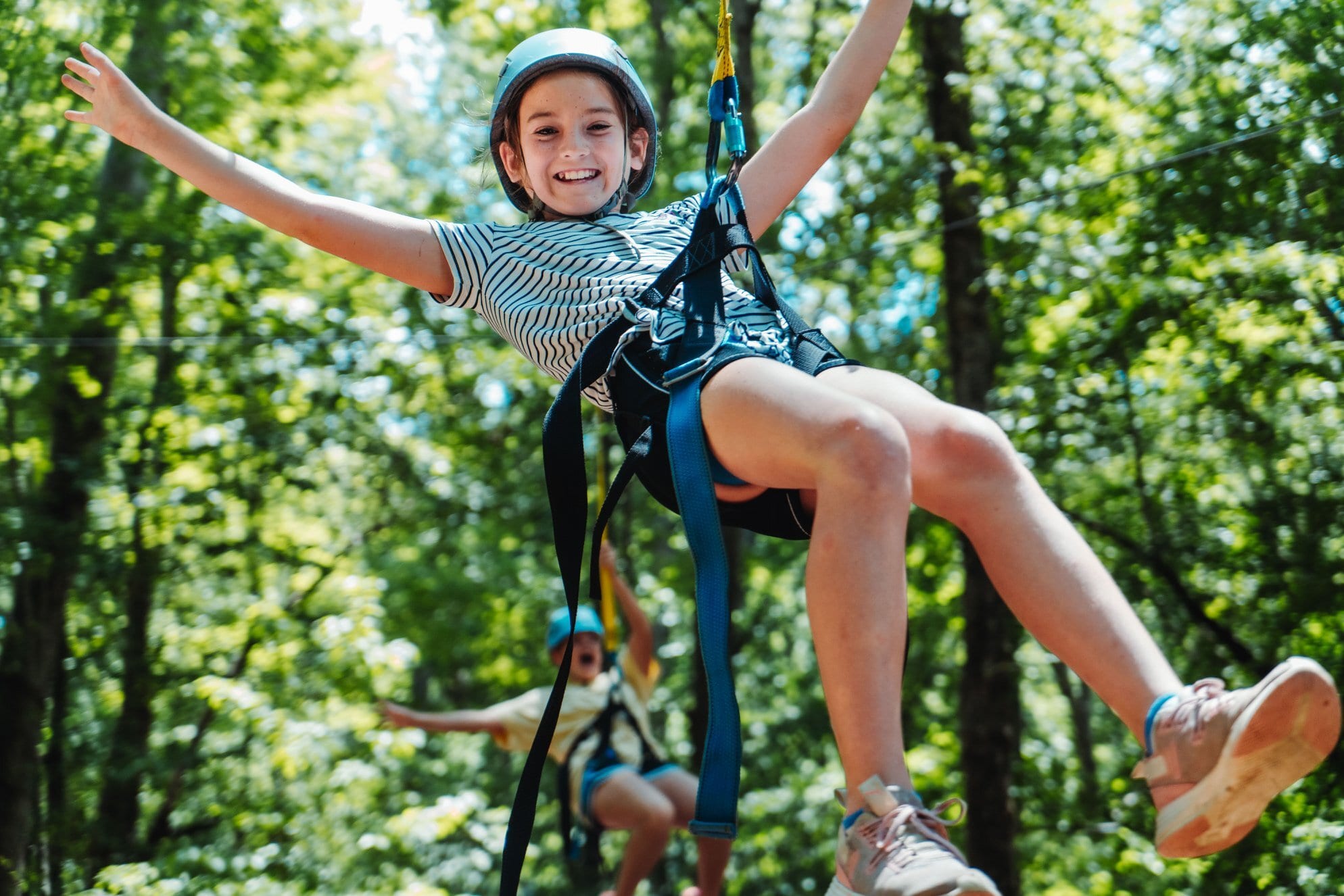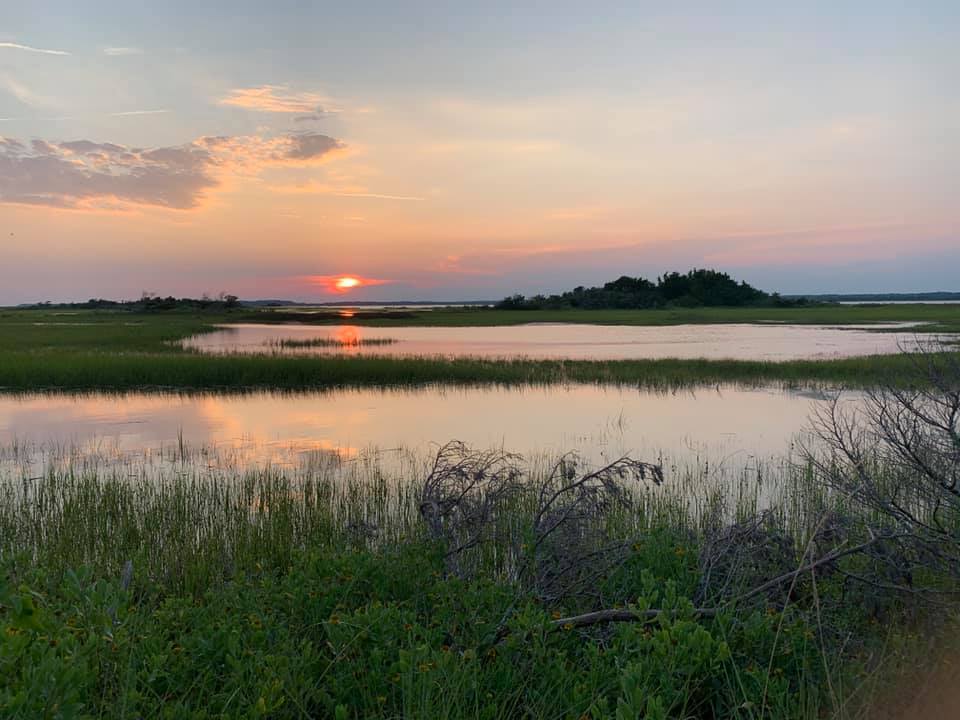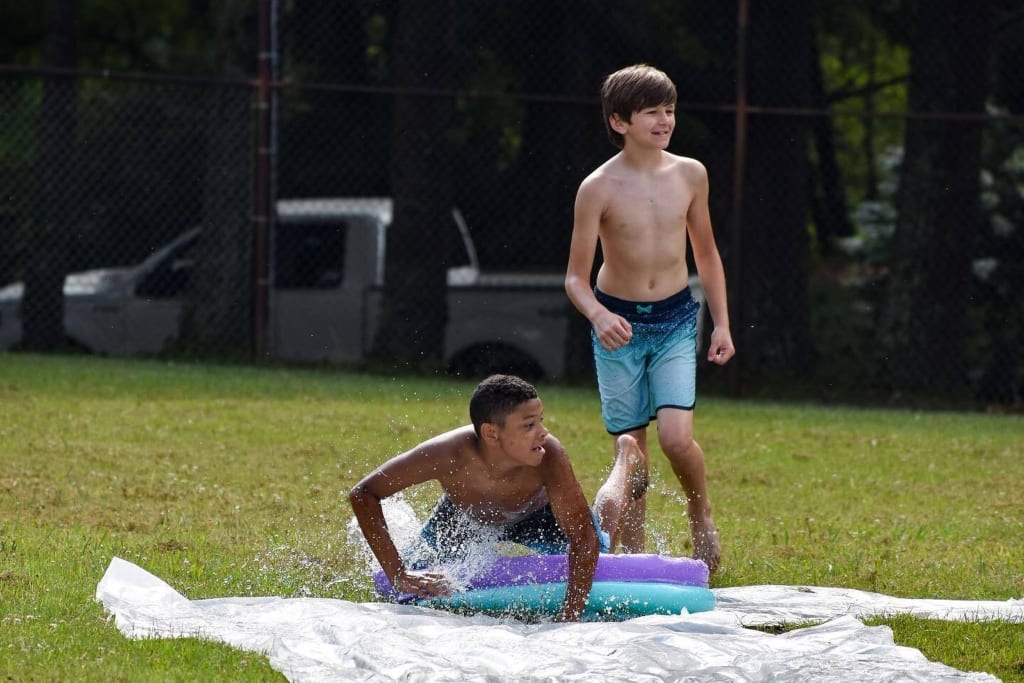 Facebook photos From ziplining at Caraway Mountain Day Camp to sunsets and sunrises at Fort Caswell and kiddie pool kickball at Truett Conference Center, BSC camps and conference centers have worked hard to keep campers safe this summer.
"We looked at two things: can we make it safe? Can we make it fun?" Huffman said. "The biggest issue was the lodging, but we worked with our local health department. We made sure that we understood what they expected from us, and we could do that, and so we decided to open."
Caraway
One of the biggest adjustments, other than social distancing, was the style of dining offered at Caraway.
The main dining hall switched to cafeteria style, where someone puts your food on the plate for you and gives you the drink you want. Seating went from five people per table to three.
"We used to do in-room service for overnight guests," Huffman said. "We're not doing that anymore. Once that guest gets here, we do not go in the room until they leave. And then, after that, we wait 24 hours before we clean that room."
At the camp, meals take much longer now with some sitting outside and some inside. A housekeeper is assigned to stay at the camp to keep the common areas clean.
Instead of hosting two Grand Camps of about 100 participants each, Huffman said the camp hosted one consisting of about 70 people. Caraway recently hosted the N.C. Baptist Ministers' Wives retreat and the BSC executive board meeting in July.
Camp attendance has dropped about 45% from original registration numbers. The day camp, originally planned for three weeks, expanded to six because, "we've had a great response from the local community," Huffman said. "Some people have found us that didn't know we were here."
This is the first time in 12 years Caraway offered a day camp.
Camp Mundo Vista, which the Caraway staff operates, has had one group since the first weekend in March, and that was the girls camp this summer. Staff members work shorter work weeks to adjust for the revenue shortfall.
At the recent grand camp for grandparents and grandchildren, temperatures were taken every day. Caraway takes temperatures twice a day for all overnight campers for the boys, girls and coed camps.
Some of the staff had to be quarantined eight days while waiting on COVID-19 test results after a visitor to a staff member came in contact with the virus, but everyone was fine.
Caraway recently reopened a mountain house where pastors and wives may stay at no cost as a retreat. But Huffman said he's not sure if that will be able to stay open unless they get donations to offset the cost of operations.
"We've never had an income for that," he said. "We're trying to find an income to keep that open the rest of the year."
The director asked for N.C. Baptists to pray "that church groups and other non profits will trust us to keep them safe while they are here" and to pray for the safety of the workers and campers.
"We're pretty thrifty with our expenses," he said. "You have to be in this business, so anything we get, we can stretch that."
Fort Caswell
The island's "been nice and sunny" this summer, said Hemphill.
The cancellation of Youth Weeks, a ministry of the BSC's BeDoTell youth evangelism office, resulted in much lower numbers for the summer. A typical week would be teeming with more than 1,100 youth and chaperones plus day camp participants, but COVID-19 has dropped the fort's attendance to 350 for the week recently.
"That's a huge impact financially," Hemphill said.
But what hits more than finances is the life change that "happens in a huge way" at camps like BeDoTell, the first-time decisions to follow Christ, the calls to ministry.
"So many people aren't going to be here to experience that," he said, but "God is still working."
One of the staff members shared of a first-time decision that was made. "It's exciting to see how God is still using them even though the numbers are smaller," he said.
Day camps have been offered at Caswell for 25 years. "That's been a huge ministry to the community," Hemphill said.
Each camp has a maximum of 150 campers, and there has been a waiting list for every one of the weeks.
"We're moving forward for continuing the day camp for our students that are not in the classroom," Hemphill said. "We're working on the structuring on that," including providing time for remote learning.
"We feel very blessed," Hemphill said, noting that some have donated their deposits from the camp that was scheduled to Fort Caswell toward its operational costs.
Many transferred their deposits to next year, but others still came, staying within their own group and hosting its own youth retreat. Some used materials provided through BeDoTell. Others have created their own.
Hemphill said he is "just praying that we know God is bigger than the virus than anything that is going on in communities."
While the numbers are down, Hemphill said it feels like more work because of the amount of cleaning that has be repeated throughout the day.
"Most of our activities are still open and going like normal," he said.
Summer accounts for almost half of Caswell's budget each year, and he told the Recorder in a phone call that they've already refunded more than a quarter of the center's budget for the year.
"We know that this is a difficult time," said Hemphill, who grew up coming to Fort Caswell and then served on summer staff as a college student. He has worked at the center for almost 30 years now.
Truett Camp
Truett's attendance is down about 35% since last year. "The whole virus thing has hit us hard," said Adcock. An early July camp was canceled because of exposure to COVID-19 but no one on staff was diagnosed with the virus.
Adcock said boys' camp numbers were actually up this year. The facilities could host about 275 people from a church group. The camp offers hotel-style rooms as well as bunkhouses, and there are options for tent or RV camping with a newly refurbished bath house.
Planning ahead
All of the camps and conference centers have events planned for the fall. Some groups have canceled but others have not.
Adcock mentioned that Truett will be hosting a prayer retreat in September, a father-son camping experience in early October and Celebrate Truett Day on Oct. 10. A November men's camp is planned for early November.
Huffman said Caraway's "fall is looking really good because we had so many spring groups that canceled, and they rescheduled for the fall. But people are now getting worried again. They thought this would be behind us."
There have been fall cancellations but not a lot yet.
"We have such unique camps and conference centers in our state," Hemphill said. "Our state is just blessed."
Each of the centers has options for individuals, families, church groups (large or small) to stay or visit the camps for personal retreats, ladies retreats, volunteer projects on site or in the community.
Check the websites of each camp – caraway.org, fortcaswell.org and truettcamp.org – for information about upcoming events or price points for a future stay, or contact them to ask about options while they are there.