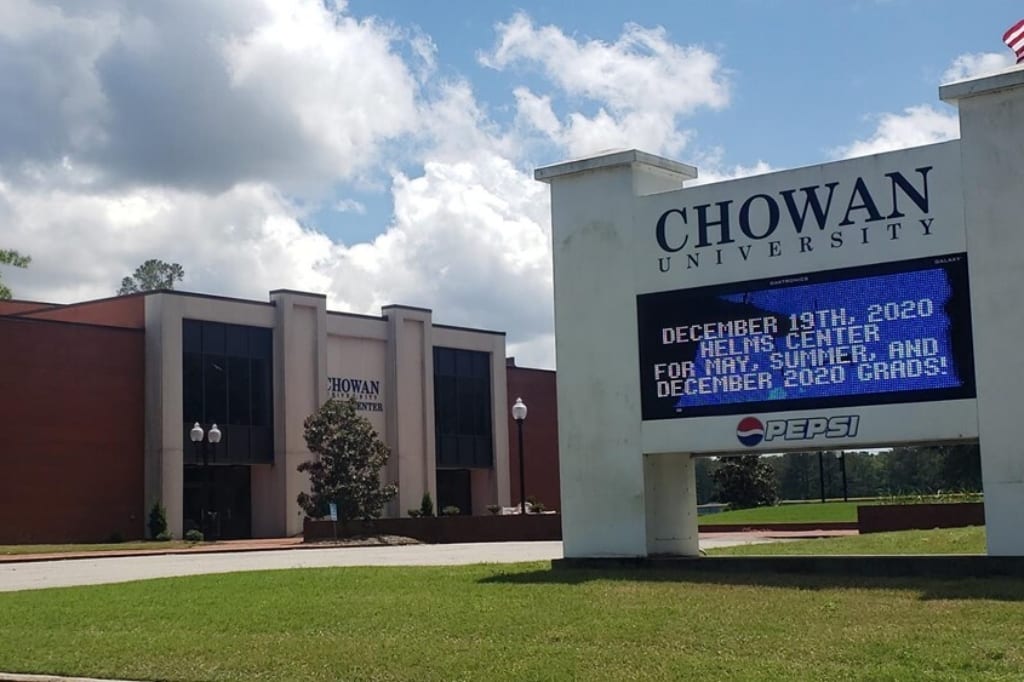 The board of trustees at Chowan University in Murfreesboro, N.C., announced July 2 that a facility named after former U.S. Senator Jesse Helms has been renamed the Hawks Athletic Center.
A statement by trustees said the change was due to the "perception of many that positions taken by Senator Helms were not in keeping with the current mission of Chowan University."
Helms, a North Carolina native who died in 2008, served in the U.S. Senate from 1973-2003, where he was known as a key leader among conservatives.
Some of Helms' political positions were controversial. He opposed racial integration, the Civil Rights Bill and the creation of a federal holiday named after civil rights icon Martin Luther King Jr.
The 2,000-seat facility was named after Helms in 1979. It now sits on a campus with more than 70% non-white enrollment among 1,500 students, according to 2018 data from the National Center for Education Statistics.
Chowan was affiliated with the Baptist State Convention of North Carolina until 2009, when five colleges and universities participated in an agreement to end formal ties to the state convention.
Wingate University, also formerly affiliated with the state convention, works in partnership with the Jesse Helms Center, a repository of Helms' papers and archival materials in Wingate, N.C.
Helms was a North Carolina Baptist and student at Wingate University and Wake Forest College (now Wake Forest University).
A spokesperson said Chowan is in the process of updating signage on the athletic center, as well as maps and other resources on campus that reference the facility.
(EDITOR'S NOTE – This story was updated on July 20.)