Despite the best intentions, church services fail to engage every person.
"Many people with differences continue to have exceptional needs even as they grow up," said Susan Minton, a member of Hocutt Baptist Church in Clayton, who, along with her husband Tim and a crew of ambassadors, greeted several special needs families Jan. 25 for the church's first A.B.L.E. special needs worship service for families.
"The term able is a very big term in the special needs world," she said.
"The idea of being differently-abled versus disabled is a big idea. We realized able could actually be an acronym for exactly what we are talking about – accepted, blessed, loved and edified."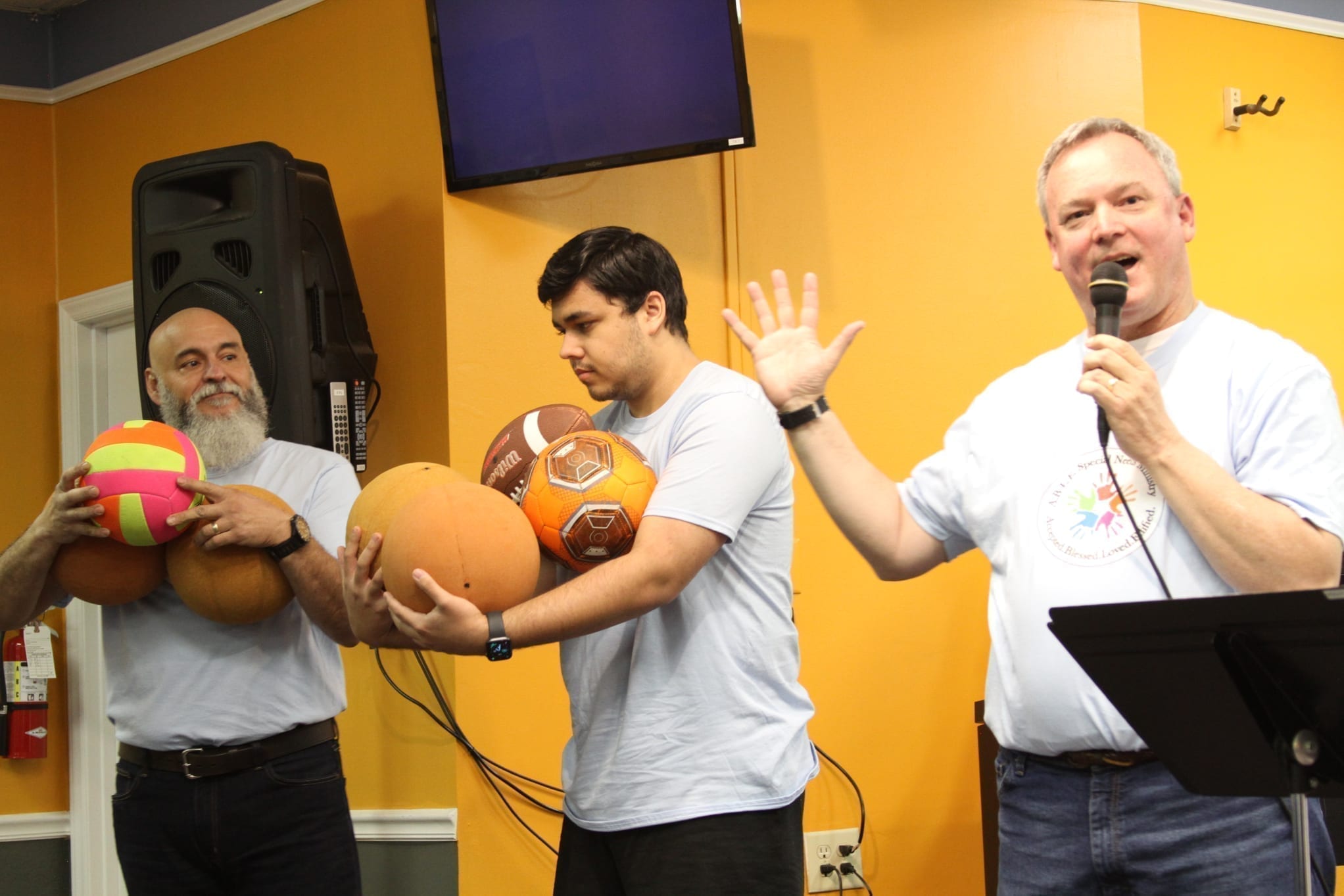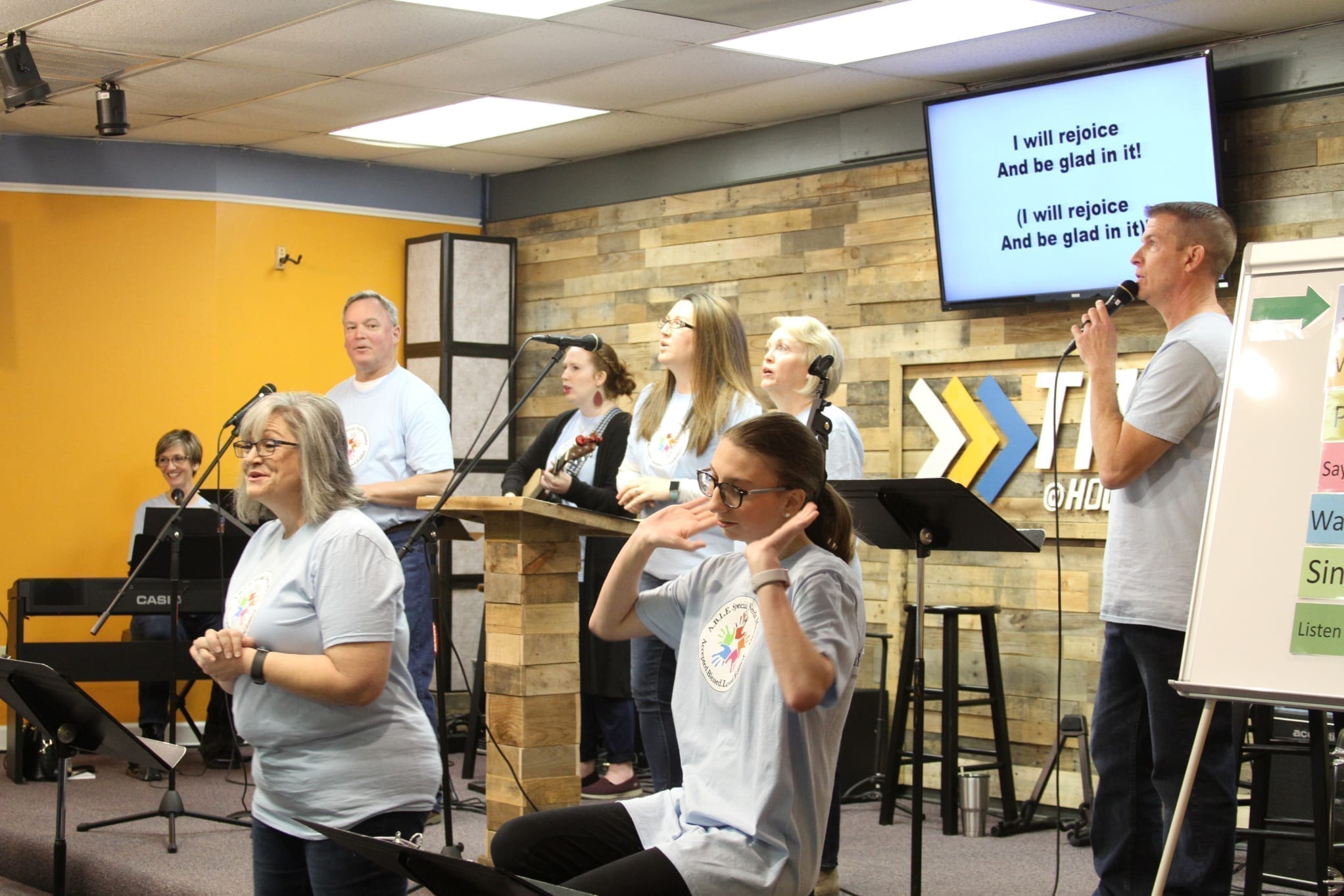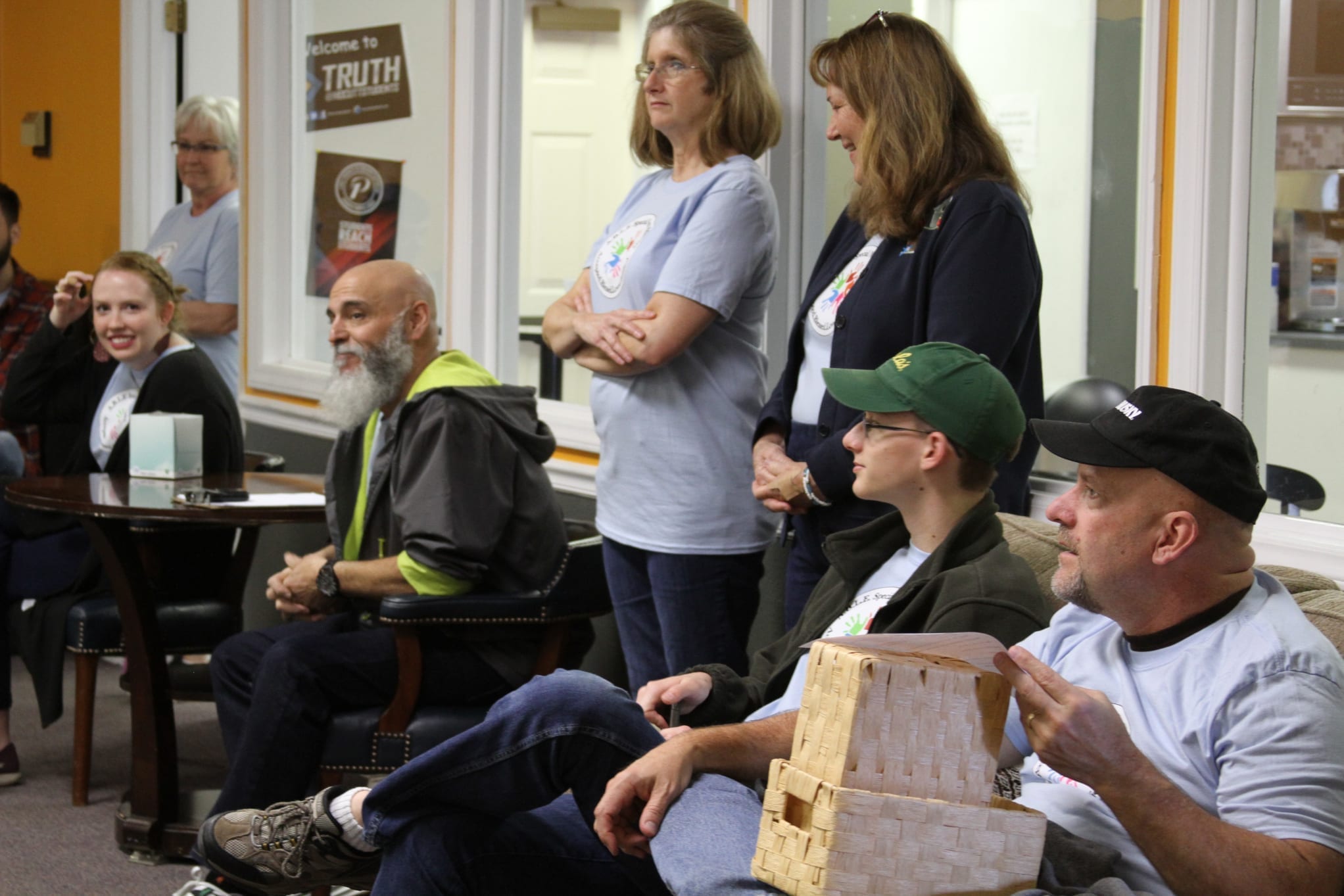 The ministry uses Ephesians 3:20 as its inspiration: "Now all glory to God, who is able, through his mighty power at work within us, to accomplish infinitely more than we might ask or think."
The ambassadors, trained by Joni and Friends, joniandfriends.org, instructors earlier in January, make themselves available for a variety of tasks before, during and after the service. The organization, founded by Joni Eareckson Tada in 1979, shares the gospel and provides practical help to those affected by disability.
The service is slated to meet every Saturday at 4 p.m. and is designed for the whole family, Minton said.
Hosted in the church's annex, ambassadors sing or play an instrument, greet incoming guests, as well as fan out among the special needs families to help where needed.
The service is designed to be 45 minutes and includes a storyboard to keep up with each item as it is happening. Minton publishes information on social media in advance of the service to detail the upcoming service, including song choices, prayer time, etc. The Bible story will be taught by a group of volunteers in a weekly rotation. Each service begins with the song "This is the Day."
Families are also offered the option of a quiet room where fidget toys are available.
The key is letting the parents be the expert of their own child.
"We can be cognizant, we can be aware and we can be as trained as we can be, but they are the experts on their child," Minton said.
"It means that even a smaller church can have a very vibrant ministry to people with differences."
Participants are encouraged to be themselves, to get up, to make noise or dance.
Pastor Steve Roy said God has brought everything together. "Right now, we have the right people, the right place," he said.
Roy credited the Mintons with their leadership. Tim is a leader and elder in the church, and Susan is a pianist with the praise team.
Together they have experience with special needs.
One of their three adult daughters is diagnosed with autism. She is currently a student at the University of North Carolina Greensboro in the school's Beyond Academics program. The couple has been married 26 years.
When their daughter was much younger the Mintons would hold Minton Community Church on mornings it was clear their daughter would make attending a regular church service difficult.
"We have the capability in our family of creating a sort of mini-service, but we didn't have any fellowship," she said.
Minton said she searched for references to weekly worship services for people with special needs but really couldn't find anything.
Some churches had special recognition days where people with special needs would take part for that day. She found a synagogue that held a quarterly service.
One of the statistics that stuck with her was shared by Joni and Friends during the church's training Jan. 11: less than 20% impacted by disability attend church.
Hocutt dedicated the ambassadors the Sunday before the first A.B.L.E. service with special prayer time. But, Roy said the launch has been in the works for months. The Mintons brought the idea to him last year. It was announced to the church in November.
"This one has really taken off," said Roy, but it was "birthed out of their heart and their burden."
The Mintons have advertised, made calls and talked to people about the service for some time.
Minton was pleased with the first turnout.
"The A.B.L.E. families who attended were extremely enthusiastic about the service," she said. "They were very kind posting on multiple sites. They loved the service; they appreciated the elements of it."
Minton credited the church leadership and the ambassadors with being supportive and available to help. "I'm having a blast," she said.
"This is the most fun ever. I can't wait to see where it goes."
Minton is praying for possible future development at the church and beyond.
If the service grows, there may be opportunities to help people with life skills classes or support for families.
Visit hocuttbaptist.com/a-b-l-e-service. On YouTube, search for ABLE Special Needs Ministry and on Facebook, Hocutt ABLE Special Needs Ministry. Twitter: @AbleNeeds; and Instagram: @ablespecialneedsministry.