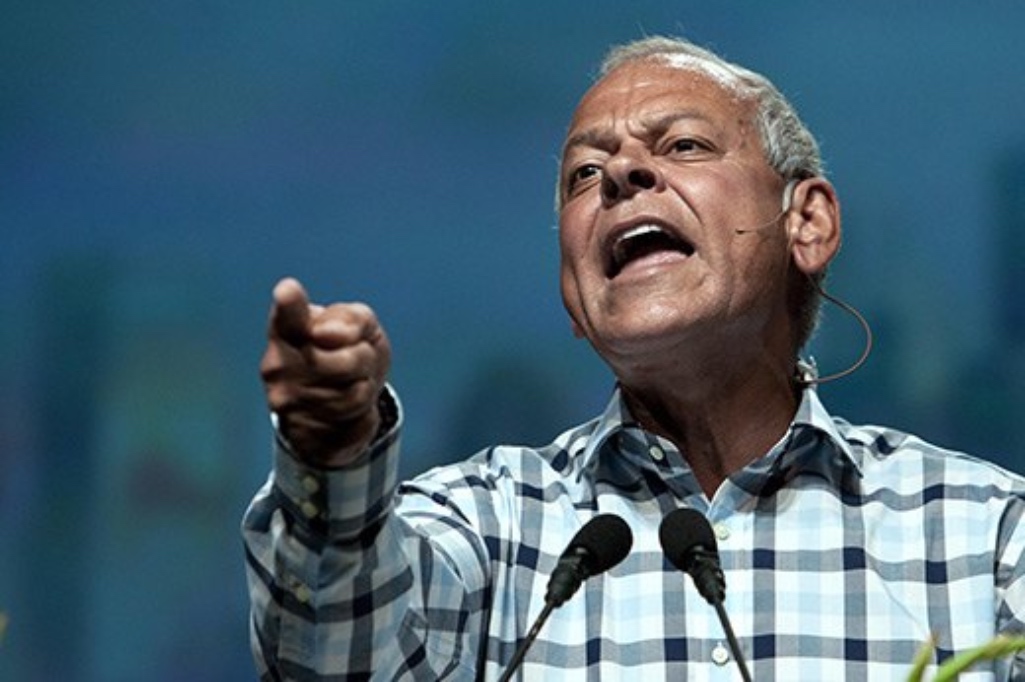 NASHVILLE (BP) – The announcement by four pastors of former SBC president Johnny Hunt's restoration to the ministry has been met with harsh criticism – criticism that appears to have caused one event organizer to disinvite Hunt from a preaching engagement.
In a statement Wednesday (Nov. 30), SBC President Bart Barber described the content of a video pronouncing Hunt's rehabilitation as "the individual opinions of four of Johnny Hunt's loyal friends."
In its May report on an extensive investigation into the SBC Executive Committee's handling of sexual abuse claims, Guidepost Solutions revealed Hunt had been credibly accused of sexually assaulting a woman in 2010, shortly after the completion of his two-year stint as SBC president.
Barber was joined by members of the SBC's Abuse Response Implementation Task Force in decrying the move to restore Hunt to ministry.
"I fully support your statement," ARITF Chairman Marshall Blalock told Barber on Twitter. "This kind of 'restoration' works against abuse prevention efforts and harms those who have suffered abuse."
The task force's co-chair Mike Keahbone tweeted he was "disappointed and disheartened" by the news.
Bruce Frank, chair of the SBC's Sexual Abuse Task Force that oversaw the independent investigation of the SBC Executive Committee which resulted in the discovery of Hunt's alleged abuse, told Religion News Service the move to rehabilitate Hunt was "disappointing but not terribly surprising."
The video showed no "fruits of repentance" and was "just four friends spending a few months with him and now using platitudes saying he's fit to proceed," Frank told RNS.
The fallout also extended to a preaching conference hosted by Fellowship Church in Immokalee, Fla. Promotional materials for the Great Commission Weekend, scheduled for Feb. 24-26, 2023, had Hunt listed as one of the preachers, alongside former SBC presidents Ronnie Floyd and Jerry Vines as well as recent SBC presidential nominee Mike Stone and others.
Wednesday night (Nov. 30), Fellowship Church pastor Timothy Pigg released a statement announcing his decision to disinvite Hunt from the event.
"In a stroke of naivete, I did not in wisdom allow enough time to pass before inviting Dr. Johnny Hunt," Pigg said in the statement. "Therefore, in light of this oversight of wisdom, I have asked Dr. Johnny Hunt to step aside from being with us at our 2023 Great Commission Weekend."
Pigg goes on to say that the decision was made as a result of the "brotherhood" of fellow pastors who "counseled me towards this wise decision."
(EDITOR'S NOTE – Laura Erlanson is managing editor of Baptist Press.)