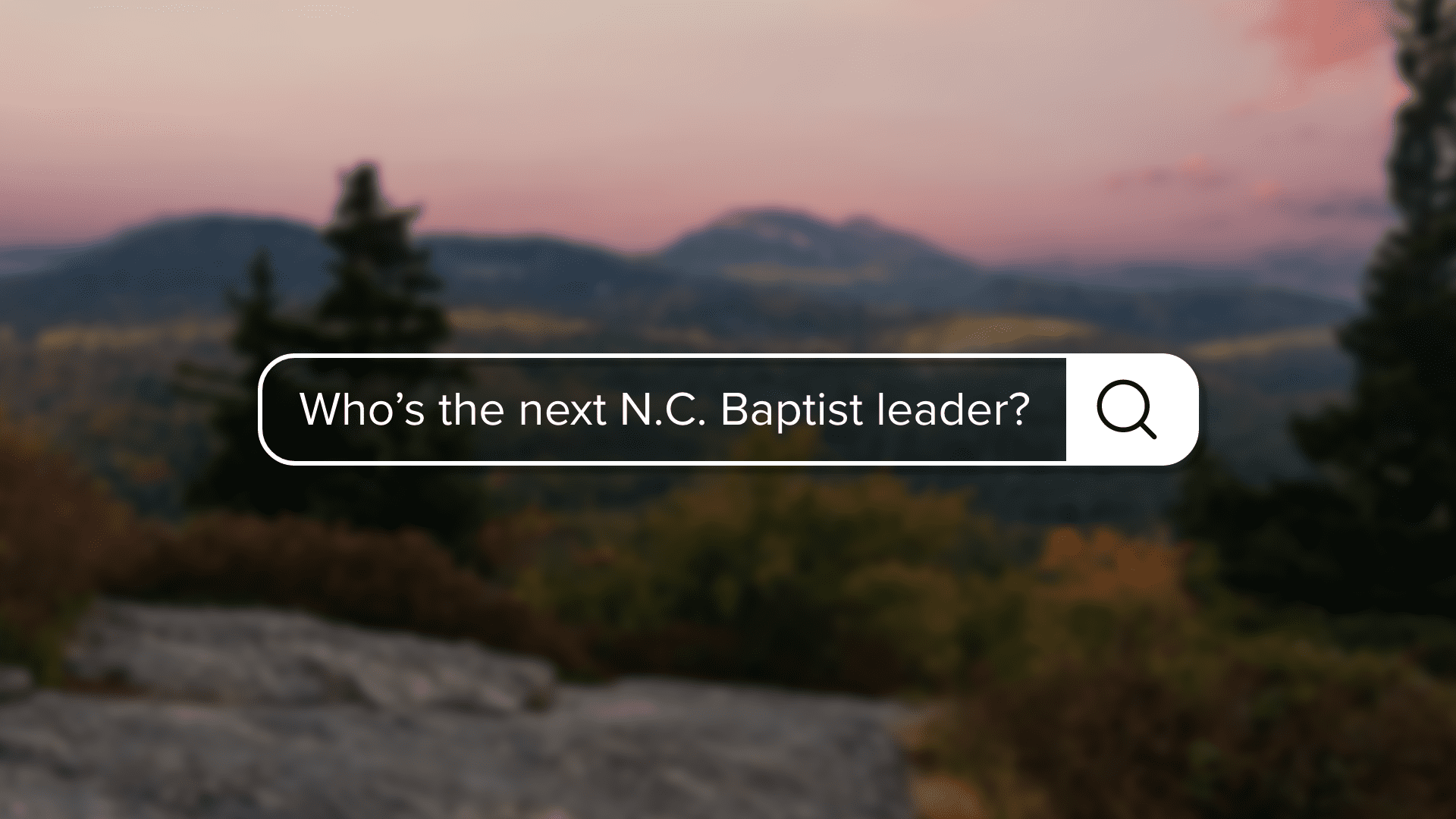 The search committee tasked with finding the Baptist State Convention of North Carolina's (BSC) next executive director-treasurer held its first meeting on Aug. 3 at Caraway Camp and Conference Center near Asheboro, N.C.
The group named Allan Blume as vice chairman, Pam Young as recording secretary and Teresa Jones as an alternate recording secretary to fill in if needed.
Blume is the interim pastor at Pittsboro Baptist Church and a former editor at the Biblical Recorder. Young is a former BSC staff member, and Jones is a former BSC ministry assistant who currently serves as a part-time ministry coordinator with Baptists on Mission, an auxiliary of the convention.
Search committee chairman Noah Crowe, interim pastor at Peachtree Memorial Baptist Church in Murphy, said the group used the initial meeting to become acquainted and pray for one another.
"I want to make sure we all know each other and trust each other," Crowe told the Recorder in a phone interview. He called the search committee a "team" and expressed a desire to be "unified in where the Holy Spirit is leading us in this process."
Eight of the nine committee members attended the meeting in-person. One member joined via video conference.
"Ours is a healthy state convention with a promising future," Blume said in a statement to the Recorder. "The search committee understands the gravity of our responsibility to find the godly leader who will keep us on track and take our calling to the next level in these unprecedented times. God knows that leader and has been preparing him for this role. Our desire is to hear from God. So we need the prayers and support of our Baptist family."
Crowe said the committee is developing a candidate profile that outlines the qualities, characteristics and attributes that the next executive director-treasurer should possess.
North Carolina Baptists and others may submit recommendations for BSC executive director-treasurer at [email protected]. The committee is requiring that all recommendations be submitted through that email address. The deadline for submissions is Sept. 30.
"North Carolina is one of the strongest state conventions in the Southern Baptist Convention through our giving and our participation," Crowe said. "We anticipate that there will be a lot of interest in this position."
According to the convention's bylaws, the executive director-treasurer must be elected at an annual meeting or a special called meeting of the convention after the board nominates a candidate for consideration. Additional nominations may also be made during the meeting from the floor of the convention.
The search committee's next scheduled meeting is Aug. 17. Updates on the executive director-treasurer search process can be found at ncbaptist.org/edtsearch.