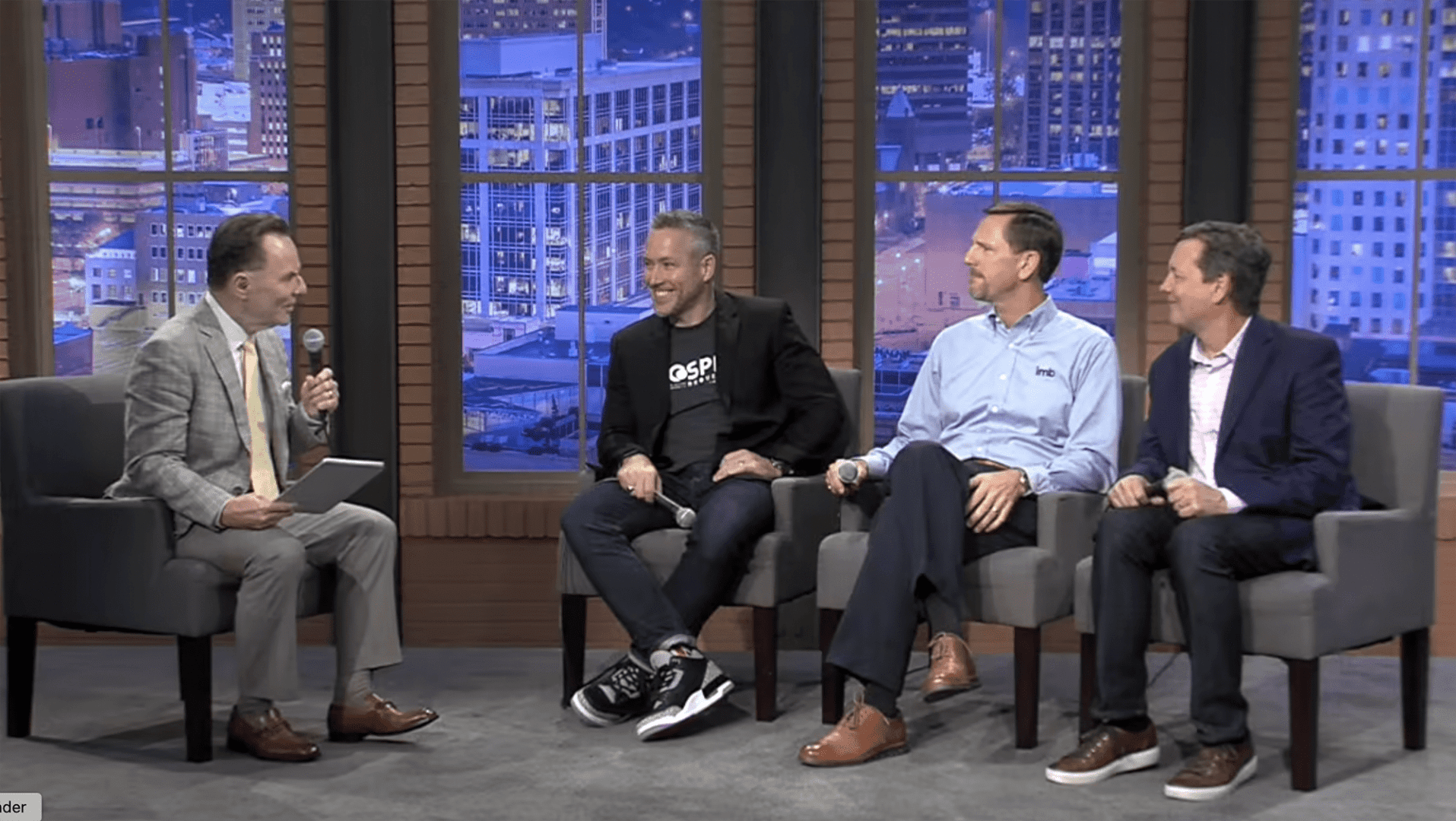 The full slate of speakers and panels has been announced for the Southern Baptist Convention (SBC) Executive Committee's (EC) Vision 2025 stage featured in the exhibit hall of the 2021 SBC annual meeting June 14-16 in Nashville.
Formerly known as the Cooperative Program Stage, the Vision Stage will host discussions on topics related to advancing Vision 2025, including cooperation, the Great Commission, rebuilding the church in a post-COVID-19 world and increasing diversity. The panels will begin each day Monday-Wednesday at 8:30 a.m.
Willie McLaurin, vice president for Great Commission relations and mobilization with the SBC EC, said the Vision Stage will provide an opportunity for dialogue about these important issues.
"We have reimagined and redesigned the Cooperative Program Stage. The panel discussions will center around topics that will equip and encourage pastors and churches in their task of advancing the Great Commission," McLaurin told Baptist Press last month. "Baptists are best when we have the opportunity to dialogue together. The Vision Stage will provide a family-friendly atmosphere where helpful conversations will take place."
Some of the panel discussions will focus on:
How to build a church culture that can produce more missionaries
Advancing church planting across North America
Funding missions at home and around the world
Preparing for revival
Calling out the called
How a state convention adds value to your church
Reaching, equipping and mobilizing Asians, Hispanics and African Americans
Reaching, baptizing and discipling 12- to 17-year-olds
Notable panelists include SBC EC President Ronnie Floyd; International Mission Board President Paul Chitwood; North American Mission Board President Kevin Ezell; Franklin Avenue Baptist Church Pastor Fred Luter of New Orleans; Send Relief President Bryant Wright; First Baptist Church of Cleveland, Tenn., Pastor Jordan Easley; Long Hollow Baptist Church Pastor Robby Gallaty of Hendersonville, Tenn.; and D.A. Horton, associate teaching pastor of The Grove Community Church in Riverside, Calif.
Additionally, six ethnic fellowships are participating in the Vision Stage including the National Asian American Fellowship, the National African American Fellowship, the Fellowship of Native American Christians, the Southern Baptist Messianic Fellowship, the National Fellowship of Hispanic Southern Baptist Churches and the Filipino Southern Baptist Fellowship.
Giveaways happening during meetings include the curriculum study Ten Percent: A Call to Biblical Stewardship as well as It's A New Day For Financial Freedom and other stewardship resources.
The 2021 SBC annual meeting exhibit hall will be Hall B on the third level of the Music City Center. A full schedule of panel discussions can be found here, as well as in the annual meeting's daily bulletin and the SBC mobile app. 
(EDITOR'S NOTE – Timothy Cockes is a Baptist Press staff writer.)