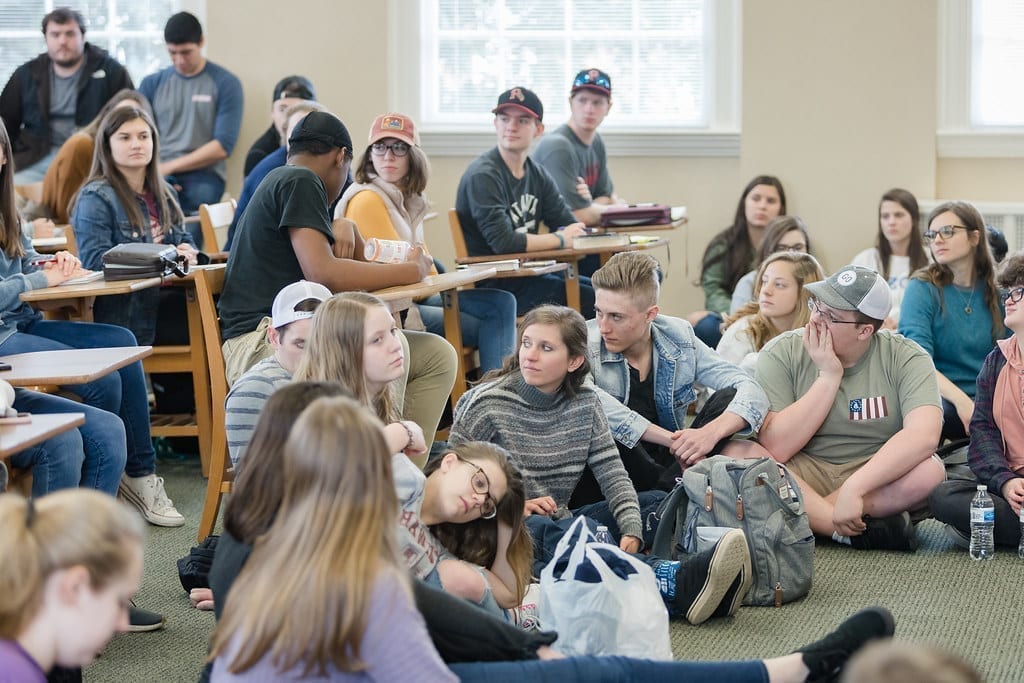 Speakers at the GO Conference called on high school and college students to see the church not as a place, but as a people during the two-day event Feb. 7-8 at Southeastern Baptist Theological Seminary (SEBTS) in Wake Forest, N.C.
The theme, "Envision: God's Dream for His People," explored what it meant for the church to be the body, the temple, the vine and the bride.
James White, pastor of Christ Our King Community Church in Raleigh, N.C., implored students to look to Jesus as the model for who the church is as a body.
"Our model is Jesus, and we had nothing to do with it," he said. "We were placed into Christ."
He said being a part of the body means Christians don't lose their distinctiveness as individual people, and they don't take sides when other members of the body suffer.
"We suffer with everyone."
SEBTS President Danny Akin reminded participants that their bodies and actions matter because they are the temple of the Holy Spirit. He offered six reflections to consider: Will this action build me up? Will it enslave my soul? Will this action exalt the Savior? Will it encourage other saints? Will it help evangelize sinners? Will this exemplify my Savior?
"Love always regulates my liberty," Akin said.
D.A. Horton, pastor of Reach Fellowship in Long Beach, Calif., spoke on abiding in Christ and the fruit that it bears.
"The meaningfulness of our relationship with God is put on display by the flourishing of relationships with all others who, too, are connected to the vine," Horton said. "If we are right with God, we should be right with each other."
"Loving God is demonstrated by obeying Him," he said. Horton said because God does not stop loving us when we disappoint Him, we don't need to stop loving others who disappoint us, even if the relationship were to look different.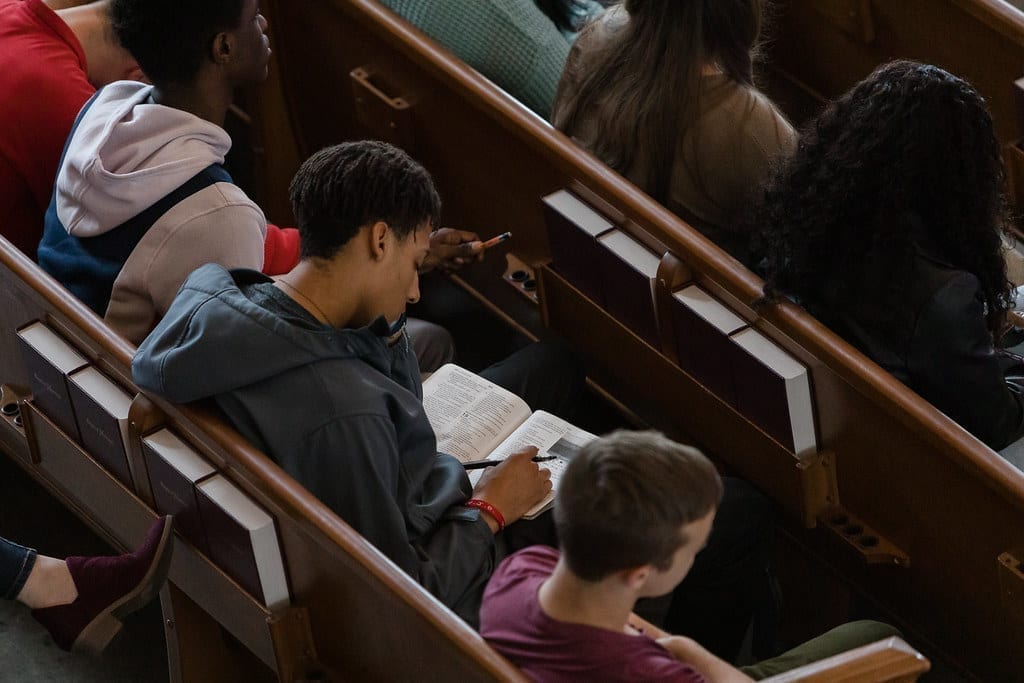 Artist and author Shai Linne closed the conference elaborating on the qualities of Christ's love for the church: it is exclusive, sanctifying and tender.
"When Jesus died on the cross, it wasn't for this faceless, nameless mass of humanity," he said. "If you're trusting in Christ, He had you specifically in mind."
"He accepts us the way we are, but He doesn't leave us the way we are," he said.
Students heard from a panel of two pastors and two students, moderated by Eli Byrd, that discussed different and practical ways local churches can serve students and how students can get involved in the church. Panelists suggested inviting students into homes and families' lives and finding ways to tangibly support them through things like meals and tutoring. They encouraged students to be present and "show up" – to join a local church, ready and willing to serve.
Conference participants chose from more than 20 breakout sessions throughout the second day of the event. The sessions covered a broad range of topics from abuse to dating to anxiety and depression.
A session on why church membership matters, led by Cody Padrnos, assistant director of admissions for The College at Southeastern, explored the unique ways that living in community with fellow believers is sanctifying.
"Any Christian that maybe doesn't see why church membership is so necessary can be OK, can probably do pretty good. But when you put him up against other believers, as we understand Solomon saying – the wisest man – 'Iron sharpens iron, so one man sharpens another.'"
Maurice Wilson, a member of Imago Dei Church in Raleigh, N.C., and intern at First Baptist Church of Durham, held a session on the experience of wounds from absent, abusive and/or aloof fathers and how the gospel brings healing to such hurts. Through the gospel, he said, children know their identity and are affirmed by a Father who says, "You are mine."
Josh Via led worship throughout the conference.
Watch Southeastern's recap video: