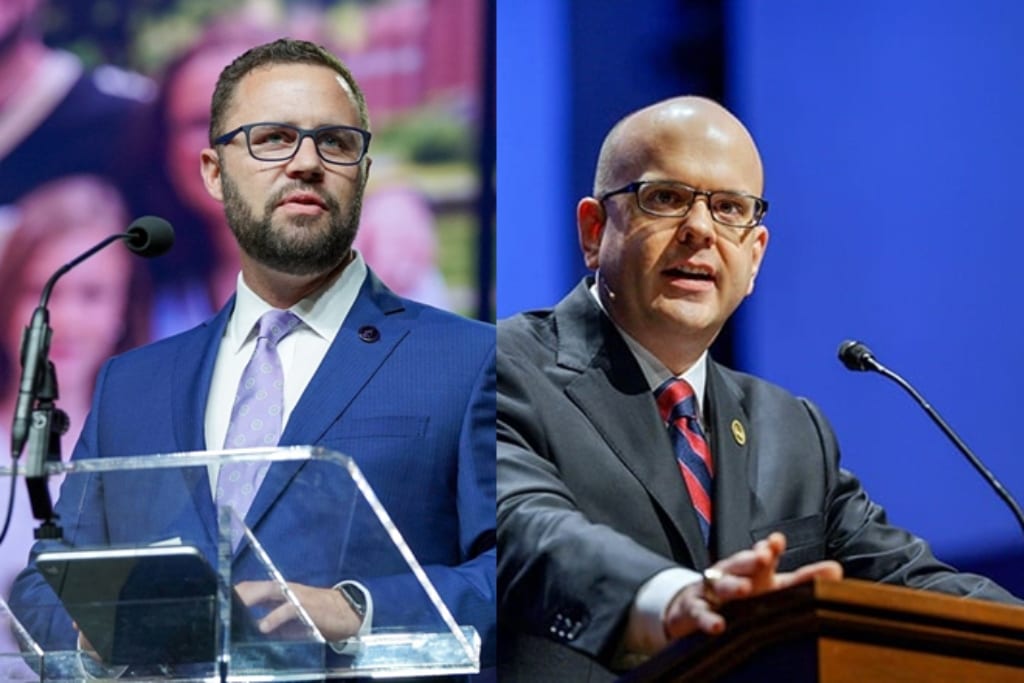 The presidents of two Southern Baptist Convention seminaries – Adam W. Greenway of the Southwestern Baptist Theological Seminary (SWBTS) and Jamie Dew of New Orleans Baptist Theological Seminary (NOBTS) – participated in a live Zoom chat on "leading in/beyond COVID-19" with hosts Matt Henslee and Kyle Bueermann of "Not Another Baptist Podcast" May 28.
The two presidents, who were elected to their positions within three months of each other last year, reflected on lessons learned from the coronavirus pandemic, how to lead with wisdom and grace as things gradually return to normal, and what advice they would give students currently deciding whether to attend seminary online or in person this fall.
"There are some things that we can do in person or we can do online, and it's just as good online," Greenway said. "There are other things that we can do in person or online, but it's clearly better in person. COVID-19, I think, is giving us a deeper appreciation for real, in-person community."
Dew agreed, adding, "If COVID-19 has done anything, it has given us a scenario that reminds us of just how much we need each other. We need each other relationally, we need each other psychologically, we need each other spiritually, we need each other missiologically. And so it's given us a context now that should forever change the way we celebrate and embrace public gathering."
The two noted, however, that some lessons learned from the pandemic will be useful moving forward, such as continuing to meet with church members via Zoom during the week in order to stay connected.
As students make plans for the fall and are considering whether to do their theological education online or in person – especially in light of the seminaries' proven ability to conduct their programs fully online during the pandemic – the two presidents encouraged them to, if possible, choose the on-campus experience.
"If you have the opportunity to get to campus, get to campus," Dew said, "for this reason: the longer it takes you to do your degree program, the less likely it is that you will finish."
Dew noted that residential students, on average, take 12 hours per semester, while online students take an average of only 3-6 hours. He said drawing out the education experience renders it less likely that online students will finish their degrees.
"There are intangibles that you just can't get in the same way in this format," Greenway said of the online program. "Some of the best content of these Zoom meetings has been what didn't make it into the recordings – it's the pre-conversation; it's the post-conversation. In the same way, some of the most memorable content I ever received in seminary was not part of the planned lecture from the professor; it was after class as he was walking out and I was walking with him to the office. It's organic; you can't script it, you can't plan it – you have to be there."
To listen to the full conversation, see here.