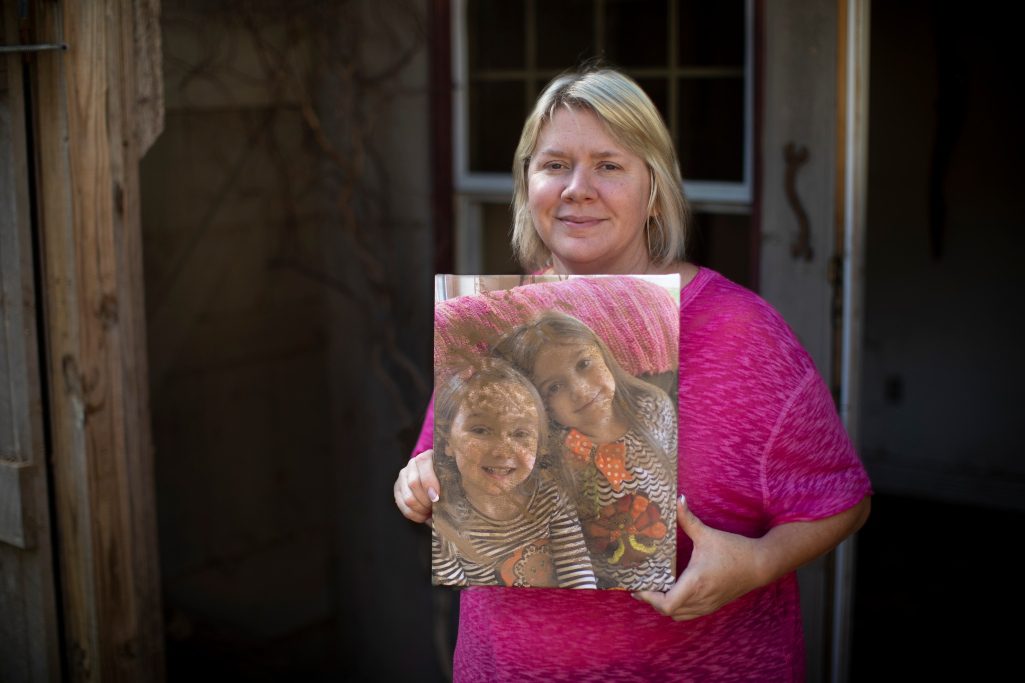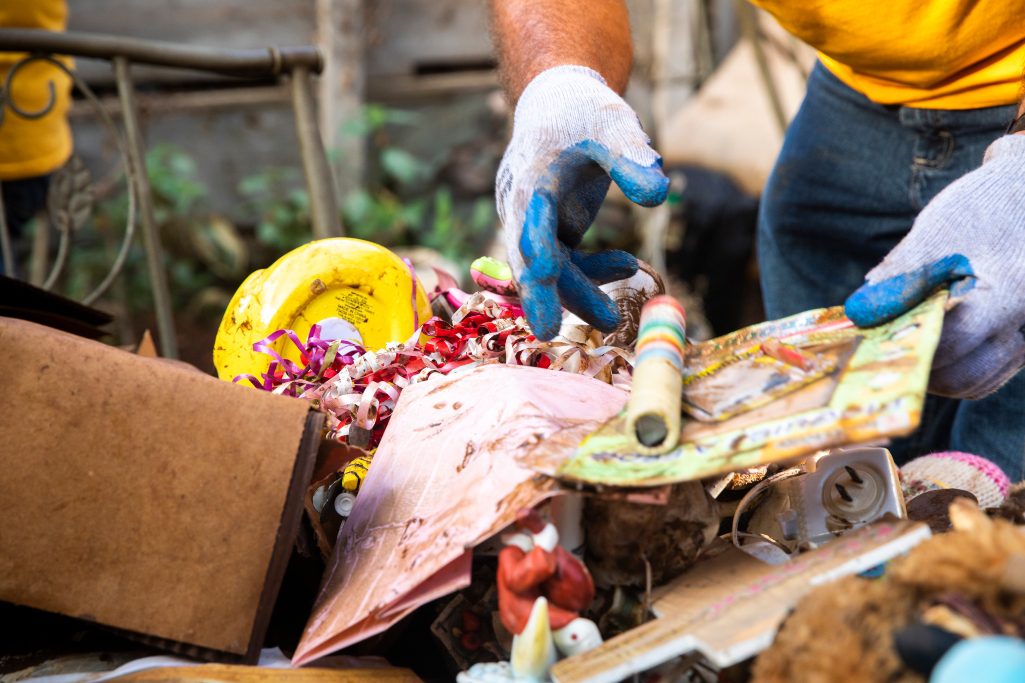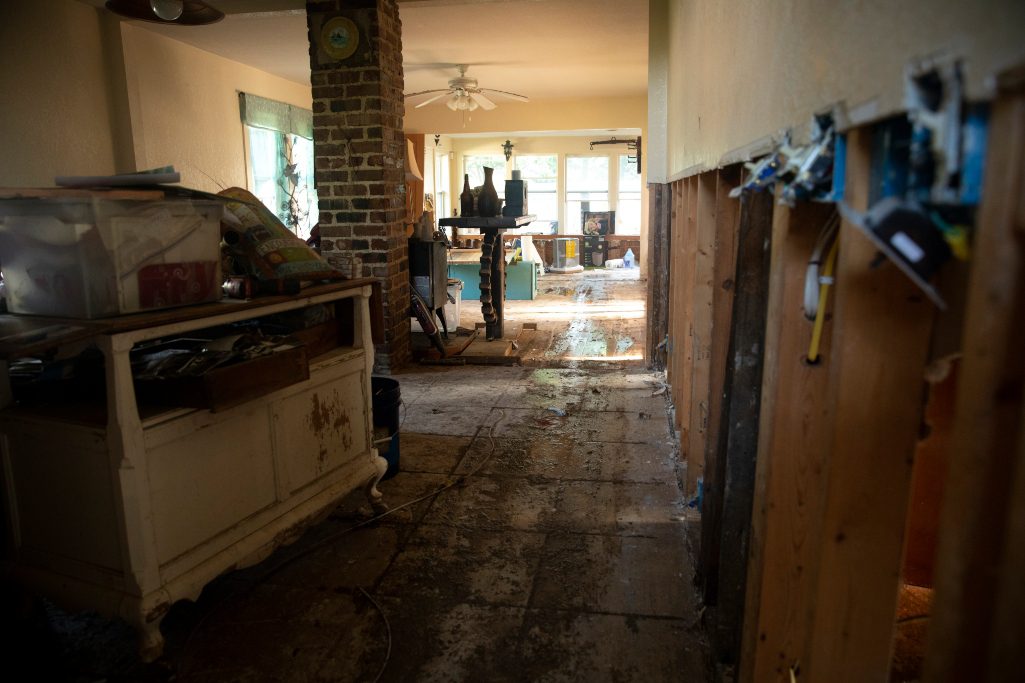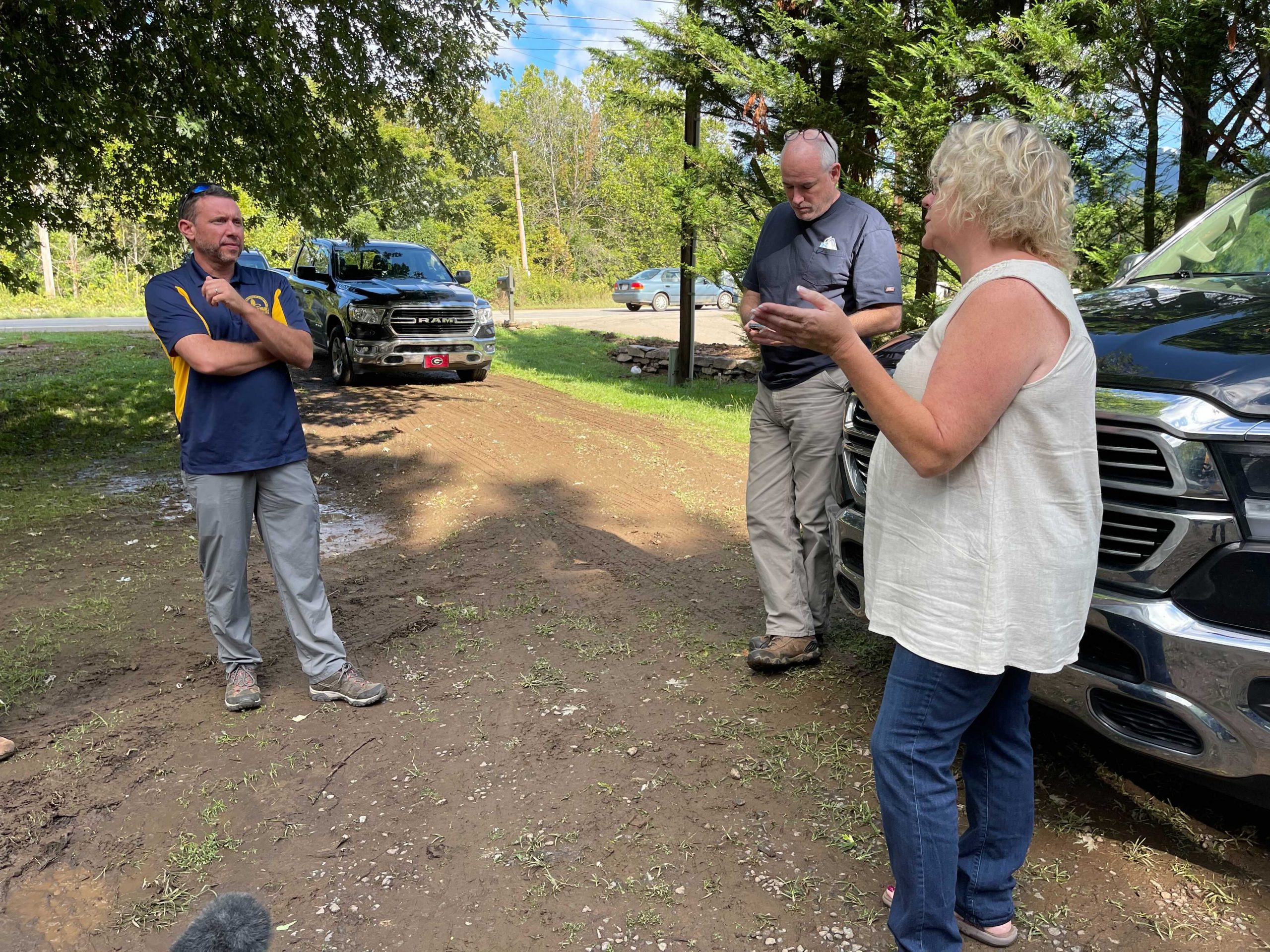 Photos by K Brown and Seth Brown
The remnants of Tropical Storm Fred dumped unexpected levels of rain on Western North Carolina last month, pushing the Pigeon River beyond its banks in Haywood County and causing devastation to homes in its path.
August 17, 2021, is a date many residents will never forget.
"I have never seen so much rain in that 40 minutes as I have seen in my entire life," said Donella Presnell, who lives in Canton, N.C. She and her daughters, ages 5 and 6, narrowly escaped the flooding that wreaked havoc on their home.
"It was like a bad movie you were trying to outrun," Presnell said.
North Carolina Baptist disaster relief volunteers, working through Baptists on Mission, are helping the Presnell family clean out debris and repair the damage. A group of volunteers and staff from N.C. Baptist organizations visited Presnell on Sept. 2, as they reviewed disaster relief operations in the area.
"N.C. Baptist disaster relief volunteers are truly the hands and feet of Jesus to people who are hurting and vulnerable," said Todd Unzicker, executive director-treasurer at the Baptist State Convention of North Carolina. "Hearing Donella's story was heartbreaking, but her faith in Jesus and love for Baptists on Mission is evident. I praise God for the generosity of N.C. Baptists that enable us to bring help and hope during this tragedy."
Speaking to the group gathered near her home, Presnell recounted how devastated she and her daughters were as they drove away from their home as floodwaters rose. But she contrasted that sense of helplessness with how "God is looking out for us."
"I haven't lost hope," she said. "I can't explain everything that happened to me last week … but it happened for a reason – maybe it was to meet all these fine folks. This has been humanity at its finest."
Visit baptistsonmission.org/tropical-storm-fred to find updates or make a donation. Donations can also be made by phone at (800) 395-5102 or by mailing a check to Baptists on Mission, PO Box 1107, Cary, NC 27512.