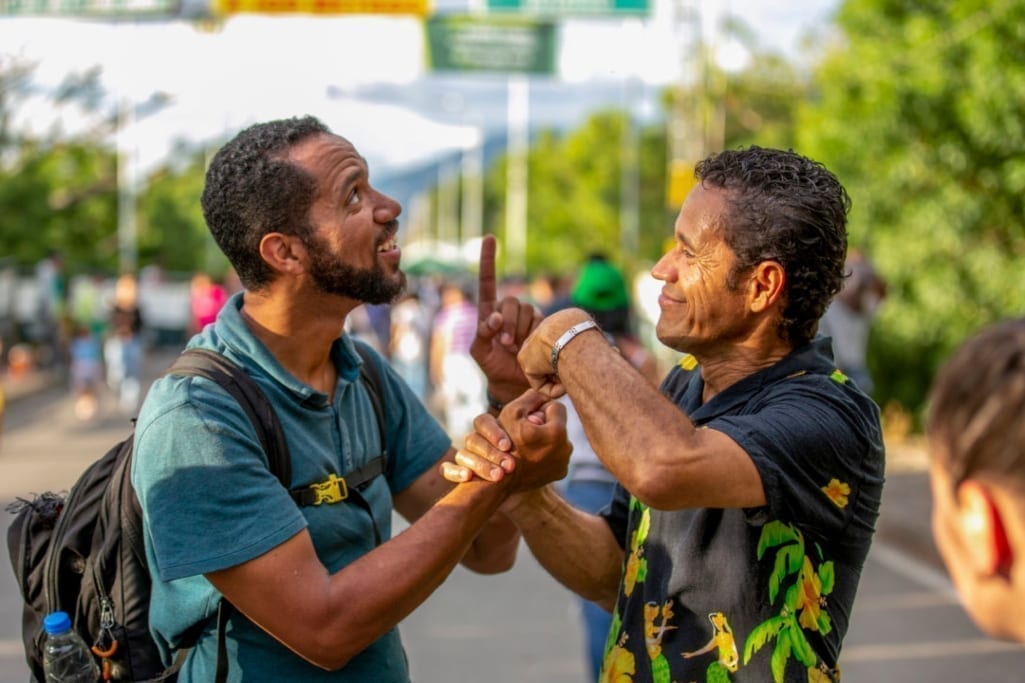 In January 2020, International Mission Board (IMB) President Paul Chitwood announced 2025 targets built around the IMB's vision and mission to engage unreached people and places in the next five years. The first target is "send an additional 500 missionaries."
The IMB will host a Sending Celebration on June 14 during the Send Conference in Nashville, recognizing 64 missionaries approved by IMB trustees during their meeting in May. Each missionary is crucial to IMB's first target goal. Accounting for attrition from missionaries who complete their service, approximately 400 new missionaries are needed each year to meet the target goal of growth in the total missions force.
Building on the work God did in 2020, IMB plans to mobilize more people toward work overseas in multiple missionary roles. Scott Ray, director of assessment and deployment at IMB, explained the importance of each missionary role to reach 500 additional missionaries.
"There are opportunities for Southern Baptists to help hit this number, no matter what their current season of life is," Ray said. "Whether you are just out of college, have a seminary degree, currently a business professional or work in the medical field there is a pathway for you. If you are interested in following the Great Commission to make disciples of the nations, we can help you get there."
Opportunities for adults and families vary in length of service, funding and roles. The three primary roles are team member, team associate and field support.
Team members are missionaries who are fully funded by the IMB. As IMB employees, they receive full benefits and services. Team members participate full-time in the missionary task; the duration of the role is at least two to four years.
Team associates are missionaries who receive funding from non-IMB sources and serve at least one year. They are either self-funded, providing their own support, or ministry-funded, supported by another organization or church. Team associates can participate full-time or part-time in the missionary task.
Field support personnel are missionaries who are fully funded by the IMB to provide a critical support service on behalf of the IMB in an international location. Field support missionaries engage in the missionary task, but their primary responsibility is to provide a professional service and support to IMB missionary teams. The duration of a field support role is at least three years.
IMB also provides opportunities for short-term trips. Through these opportunities, churches are equipped and trained to join IMB missionaries and empower them to make disciples and multiply churches among unreached peoples and places for the glory of God.
For students interested in going, options include one- to three-week trips, summer and semester opportunities or two-year service commitments.
"We have many jobs on the books. Each job is strategic, and a filling of any empty job is an answer to someone's prayer," Ray said.
Learn more about the different ways you can go with IMB.
IMB's 2025 targets to engage unreached peoples and places are:
Send an additional 500 missionaries;
Mobilize 500 global missionary partners on IMB teams;
Engage 75 global cities with comprehensive strategies;
Mobilize 75% of Southern Baptist churches to prayerfully and financially support the IMB;
Increase giving to the IMB by 6% annually.