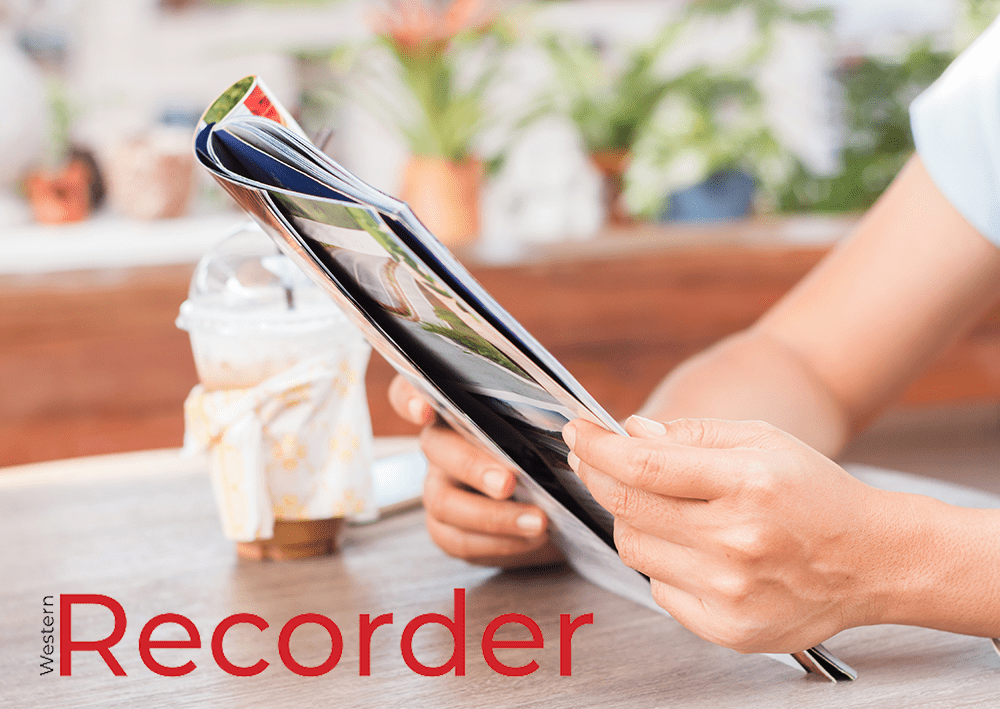 The Western Recorder will cease to be a monthly publication effective March 31. While the monthly issues will cease, the Western Recorder legacy will live on with the annual meeting magazine bearing the Western Recorder name.
The publication, in its 195th year, has changed dramatically – both in appearance and content. It originally was a broadsheet (full-size newspaper), but migrated to a much smaller size before settling on a tabloid size for the majority of its existence. It was published weekly until 2015, when it moved to an every-other-week publication schedule.
In March 2019 the format shifted to a glossy print magazine. That change followed a unanimous vote by the Western Recorder Board of Trustees to move the publication from independent status to under the umbrella of the Kentucky Baptist Convention Communications Department.
The impact of the coronavirus was the death knell.
"While we were gaining subscribers and advertisers, that came to a screeching halt with COVID-19," said Chip Hutcheson, the interim managing editor. "When churches canceled in-person services, some halted the WR because they had no way to distribute it to their members. Advertisers weren't spending any money because of the economic plight they were experiencing."
"I will miss the Western Recorder," said Todd Gray, executive director-treasurer of the Kentucky Baptist Convention. "The Western Recorder has been a source of news for Kentucky Baptists for many decades. Of course, that news will continue to be provided in other ways such as Kentucky Today online news service and the annual meeting Western Recorder magazine, but I will miss the monthly publication. I am grateful for Chip Hutcheson and the excellent job he has done in leading the publication of the Western Recorder magazine during a challenging time. No one could have done better at this task at this time than Bro. Chip.
"What I will miss most is interacting with Kentucky Baptists while preaching in various churches across the state who tell me that they read my articles or that they are grateful for the ministry of Kentucky Baptists and the good work God enables us to do together. Please pray for us through this transition. While we will not be providing news about Kentucky Baptist life through the Western Recorder, we do want to be certain that news is provided. Please pray that God will enable us to communicate to Kentucky Baptists clearly and consistently about the good work God is doing through our churches, our agencies and institutions, and through the Kentucky Baptist Convention Mission Board staff."
Read the full story here.