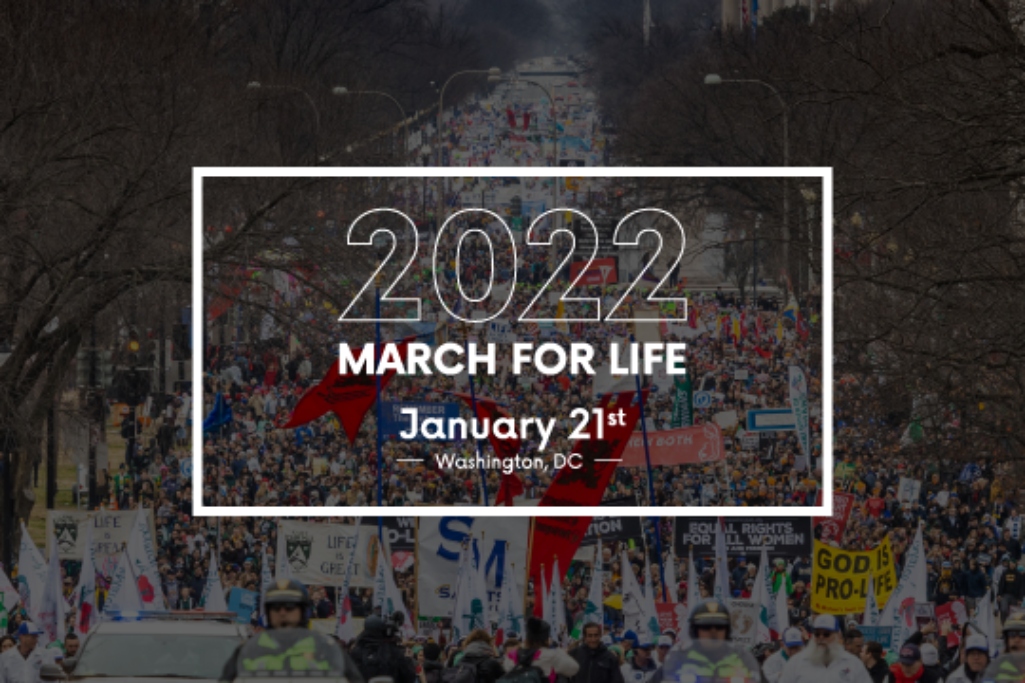 March for Life Education and Defense Fund announced Jan. 11 its full list of speakers for the 49th annual March for Life on Jan. 21. Marchers will be addressed in person by members of Congress, Down Syndrome advocate Katie Shaw, Duck Dynasty star Lisa Robertson, actor Kirk Cameron and other prominent pro-life leaders whose stories will inspire marchers to build a culture of life. Fr. Mike Schmitz, the keynote speaker for this year's March for Life Rose Dinner, will also speak at the rally.
"We are delighted to welcome these incredible speakers to the March for Life," said Jeanne Mancini, president of March for Life Education and Defense Fund. "Americans everywhere know that unborn children deserve equal rights and protection under the law. We expect this year's March for Life to be historic with even higher levels of enthusiasm from participants. We are hopeful that, with Dobbs v. Jackson Women's Health Organization before the Supreme Court, 2022 will bring us much closer to building the culture of life we have all marched for since Roe v. Wade was tragically imposed on our nation nearly 50 years ago."
Speakers include:
Kirk Cameron, actor and producer
Julia Letlow, United States House of Representatives (LA-05)
Toni McFadden, pro-life advocate and founder of Relationship Matters
Lisa Robertson, Duck Dynasty
Mike Schmitz, host of "Bible in a Year" podcast
Katie Shaw, Down Syndrome advocate
Chris Smith, United States House of Representatives (NJ-04)
George Schuberg, student speaker – Christendom College
Kristen Waggoner, general counsel – Alliance Defending Freedom
Rachel Young, registered nurse
The opening and closing prayers will be delivered by Archbishop Elpidophoros of America for the Orthodox Church in the U.S., and by Cissie Graham Lynch of the Billy Graham Evangelistic Association, respectively.
Christian artist Matthew West will perform a pre-rally concert from 11 a.m.-noon.
Students from Christendom College in Front Royal, Va., and Immanuel Lutheran High School in Alexandria, Va., will carry the banner and flags at the front of this year's march.
The theme for this year's March for Life, Equality Begins in the Womb, highlights how true equality is only possible if we recognize that children in the womb also deserve protection.