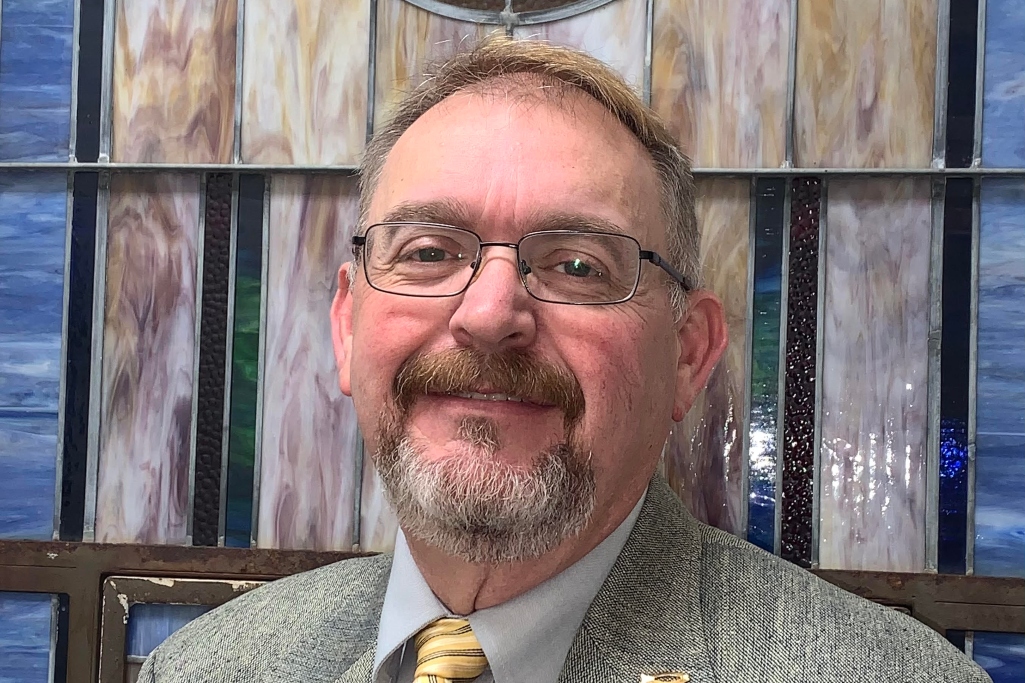 Matt Ledbetter, pastor of Creeksville Baptist Church in Conway, N.C., will be nominated for president of the 2024 N.C. Baptist Pastors' Conference.
Terry Stockman, associational mission strategist for the West Chowan Baptist Association (WCBA), plans to make the nomination at this year's pastors' conference, which is scheduled for Nov. 6-7 at the Joseph S. Koury Convention Center in Greensboro, N.C., prior to the N.C. Baptist annual meeting.
In an email to the Biblical Recorder, Stockman described Ledbetter as "a faithful friend, fellow pastor, fellow servant, faithful Associational participant both in a former association we both served within and within our current association the West Chowan Baptist Association (WCBA)."
Stockman added that Ledbetter "has faithfully served the Lord wherever He has been called, loves to serve smaller, more rural churches with distinction, and delights in seeing the body of Christ grow spiritually and numerically regardless of the location."
Ledbetter has pastored local churches for 23 years and has been active in N.C. Baptist life for several years. He's currently serving as vice president of the 2023 N.C. Baptist Pastors' Conference and a pastors' conference leader in the West Chowan association and two other Baptist associations. Ledbetter has served in other leadership roles with the WCBA and will become the association's moderator in October.
Previously, Ledbetter served as second vice president of the Baptist State Convention of North Carolina (BSC) in 2019 and 2020. He also served stints on the state convention's board of directors and executive committee.
As a longtime pastors' conference attendee, Ledbetter said he has been encouraged and challenged by conference speakers through the years, which is a focus Ledbetter said he wants to continue if elected.
"I would love to use the N.C. Pastors' Conference to continue the ministry of encouragement that has been central to its theme for so many years," Ledbetter wrote in an email to the Recorder. "I have enjoyed many pastors' conferences at the state level, having never missed a single one in all my years of pastoral ministry. Along with encouragement, I also want to continue the great theologically challenging messages that are central to the pastors' conference, as well."
If elected, Ledbetter said he would work to select a lineup of speakers "from all walks of life and areas of ministry … to hopefully continue bringing theological and personal unity to the pastors and staff of the BSC."
Stockman also said Ledbetter has modeled missions work within an Acts 1:8 framework through financial support and active involvement on the local, state, national and international levels. Stockman said Ledbetter has engaged and led in numerous mission trips and partnerships, which includes ongoing work in Mexico and Honduras.
According to state convention records, Creeksville Baptist Church averaged 55 people for in-person worship attendance and an additional 50 in online attendance in 2021.
The church reported more than $11,000 in gifts to the Cooperative Program, which is approximately 6% of the church's undesignated receipts. The church also gave more than $2,300 to the Annie Armstrong Easter Offering for North American missions and more than $5,000 to the Lottie Moon Christmas Offering for international missions.
In addition, the church contributed more than $4,000 to associational missions and more than $3,200 to state missions, as well as more than $20,000 for other missions causes.
Lebetter has pastored Creeksville Baptist Church since October 2019. He has also pastored Lighthouse Baptist Church in Sylva, N.C., Crabtree Baptist Church in Clyde, N.C., Hamburg Baptist Church in Glenville, N.C., and Rose of Sharon Baptist Church in Doerun, Ga.
A native of Waynesville, N.C., Ledbetter is a veteran of the U.S. Army, and he holds degrees from Fruitland Baptist Bible College and Liberty University.
Ledbetter and his wife, Lana, have been married for 28 years. They have a daughter, a son-in-law and three grandchildren.
(EDITOR'S NOTE – Chad Austin is managing editor of the Biblical Recorder.)