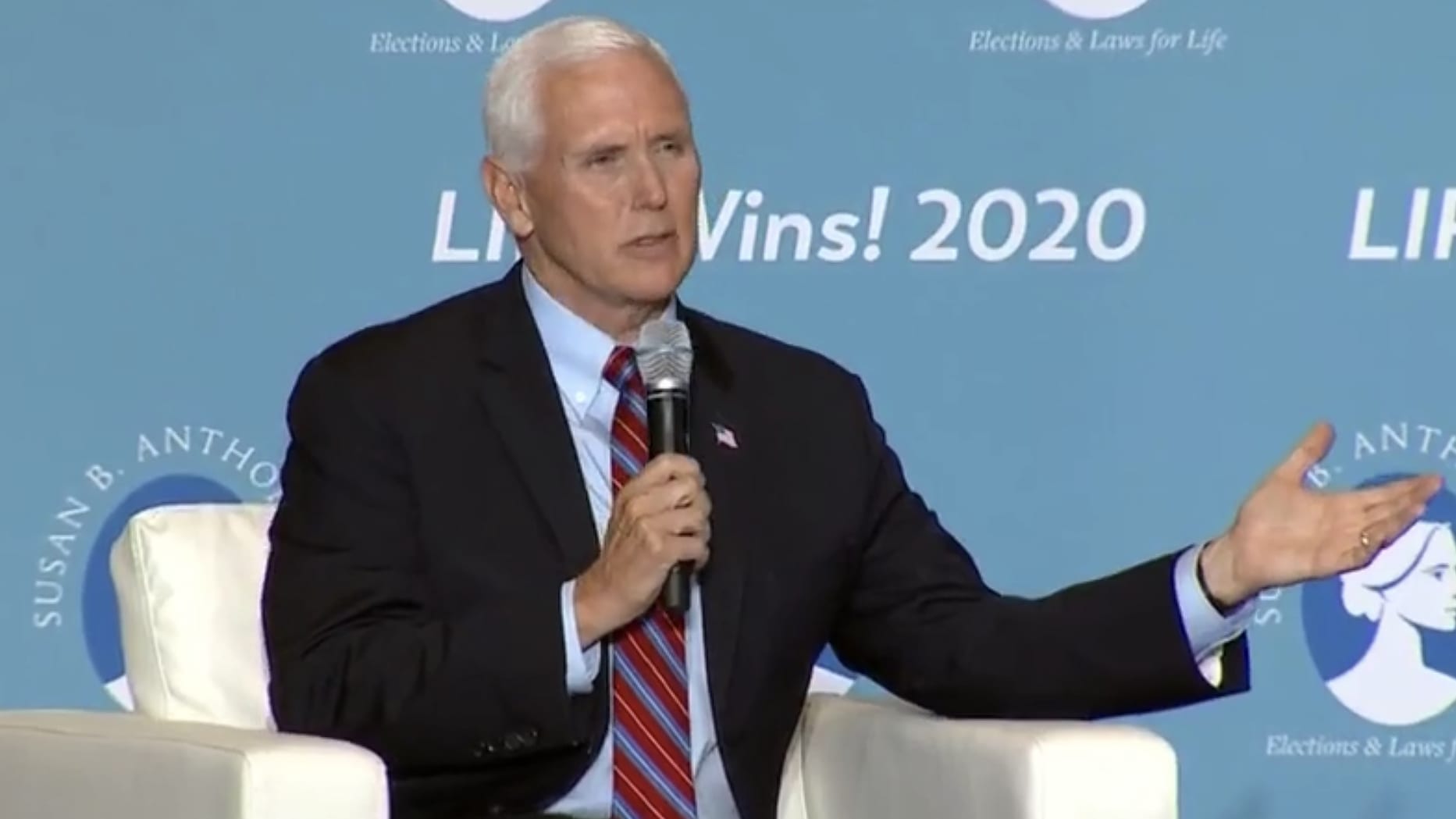 U.S. Vice President Mike Pence spoke at a "Life Wins!" pro-life event at Christ Baptist Church in Raleigh, N.C. on Sept. 3. The two-hour event was part of a multi-state tour organized by the Susan B. Anthony (SBA) List, a pro-life advocacy group.
SBA List President Marjorie Dannenfelser interviewed Pence in a conversation covering a range of topics: pro-life advocacy, pregnancy resource centers, the appointment of conservative judges to federal courts, the 2020 Democratic National Convention, the movement of the American embassy in Israel to Jerusalem and Pence's own conversion to the pro-life cause.
Other speakers and conservative politicians were featured as well, including North Carolina's Sen. Thom Tillis, Lt. Gov. Dan Forest and Congress members Mark Walker, Dan Bishop, Richard Hudson, Greg Murphy and Ted Budd.
The meeting was punctuated with praise for U.S. President Donald Trump and his efforts to forward a number of pro-life efforts. "To know President Trump is to know someone whose word is his bond," said Pence.
Dannenfelser said the current administration's commitment to the pro-life cause was the "central organizing principle of our campaign to elect you and the president. And we're doing that again."
When asked for his advice to young pro-life advocates, Pence said "have faith in the American people" that a "rising generation" can be persuaded to adopt pro-life values. Pence also recommended "that other kind of faith too," adding that when people advocate for the pro-life cause "we make [God's] cause on this earth our own."
Dannenfelser recalled her "conversion" to the pro-life cause and asked Pence about his own.
"I actually started out in politics as a Democrat," Pence said. "… As I came of age in college and understood the principles and values on which I was raised, I joined the Republican party. I heard in the voice of my second-favorite president, Ronald Reagan, an unapologetic commitment to a strong national defense, free-market economics and an unapologetic commitment to the right to life. … That's what drew me to this party."
The next "Life Wins!" tour stop is slated for Sept. 9 near Pittsburgh, Pa. 
Christ Baptist Church is affiliated with the Baptist State Convention of North Carolina.