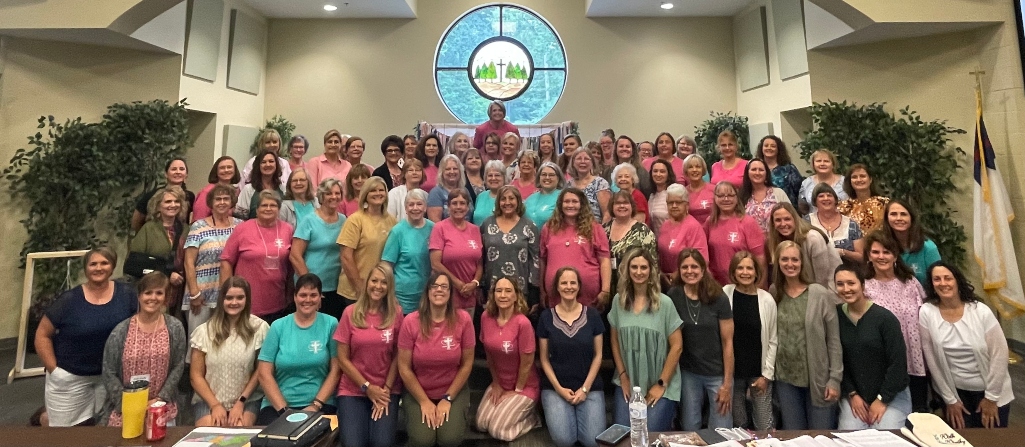 More than 70 women were encouraged to walk worthy in their callings during the 60th annual North Carolina Baptist Ministers' Wives (NCBMW) retreat, held July 11-13 at Caraway Conference Center near Asheboro.
The retreat theme was based on 1 Thessalonians 2:12 in which the Apostle Paul encourages believers to "walk worthy of God who calls you into His own kingdom and glory."
Women's ministry leader Beth Greer encouraged attendees to walk worthy by focusing on their walk with the Lord.
"Before we talk about how to walk worthy, we need to talk about Who is worthy," Greer said.
Greer said walking worthy involves faith, studying God's Word, obedience and being strong and courageous. Greear added it's important to put on the whole armor of God before you walk.
The retreat included worship, Bible teaching, table discussions, breakout sessions, fellowship and fun activities.
"My spirit is rejuvenated, my mind energized and my body refreshed by the biblical teaching, powerful worship, strong support, inspiring conversations and tons of fun," said Krista Lee, an attendee from Dublin First Baptist Church. "Can't stop smiling."
Danielle and Matthew Kelly led attendees in worship in song.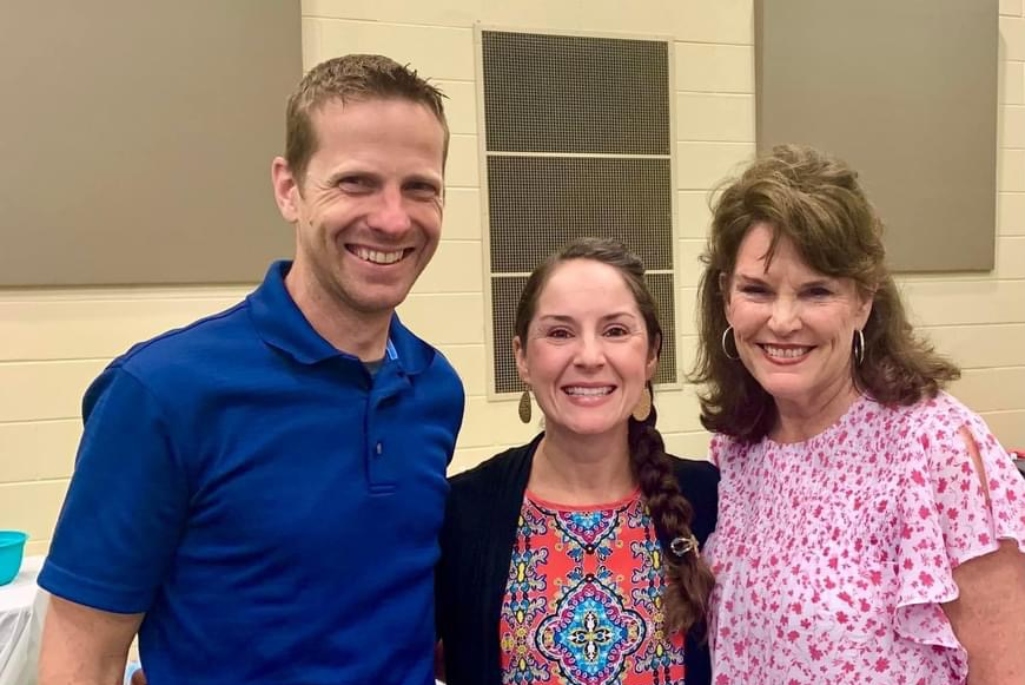 New NCBMW officers were also presented during the retreat. Officers were elected during the NCBMW meeting held last November in conjunction with the N.C. Baptist annual meeting.
Current officers are:
Treasurer: Harriet Lovett, Bonlee Baptist Church, Bear Creek, N.C.
Secretary: Megan Knight, Dublin First Baptist Church, Dublin, N.C.
Publicity chair: Kelly Self, Center Road Baptist Church, Bladenboro, N.C.
2023 retreat co-chairs: Michelle Saffell, Colerain Baptist Church, Colerain, N.C.; Amanda Berryhill, Montford Cove Baptist Church, Union Mills, N.C.
Regional representatives: Teresa Benfield, Altapass Baptist Church, Spruce Pine, N.C. (Western); Robin Duncan, Sharon Baptist Church, Reidsville, N.C. (Central); Talitha Gwaltney, Holly Springs Baptist Church, Hiddenite, N.C. (Western); Christina Lutz, Pineywood Baptist Church, Vass, N.C. (Central).
Attendees said their hearts were refreshed and rejuvenated as they returned to their churches ready to walk worthy of God's calling on their lives.
"God has given me the privilege of being part of this wonderful retreat for over 30 years," said Renea Henderson of Cross Road Baptist Church "I have been blessed and encouraged with lifelong friendships that I will forever cherish."