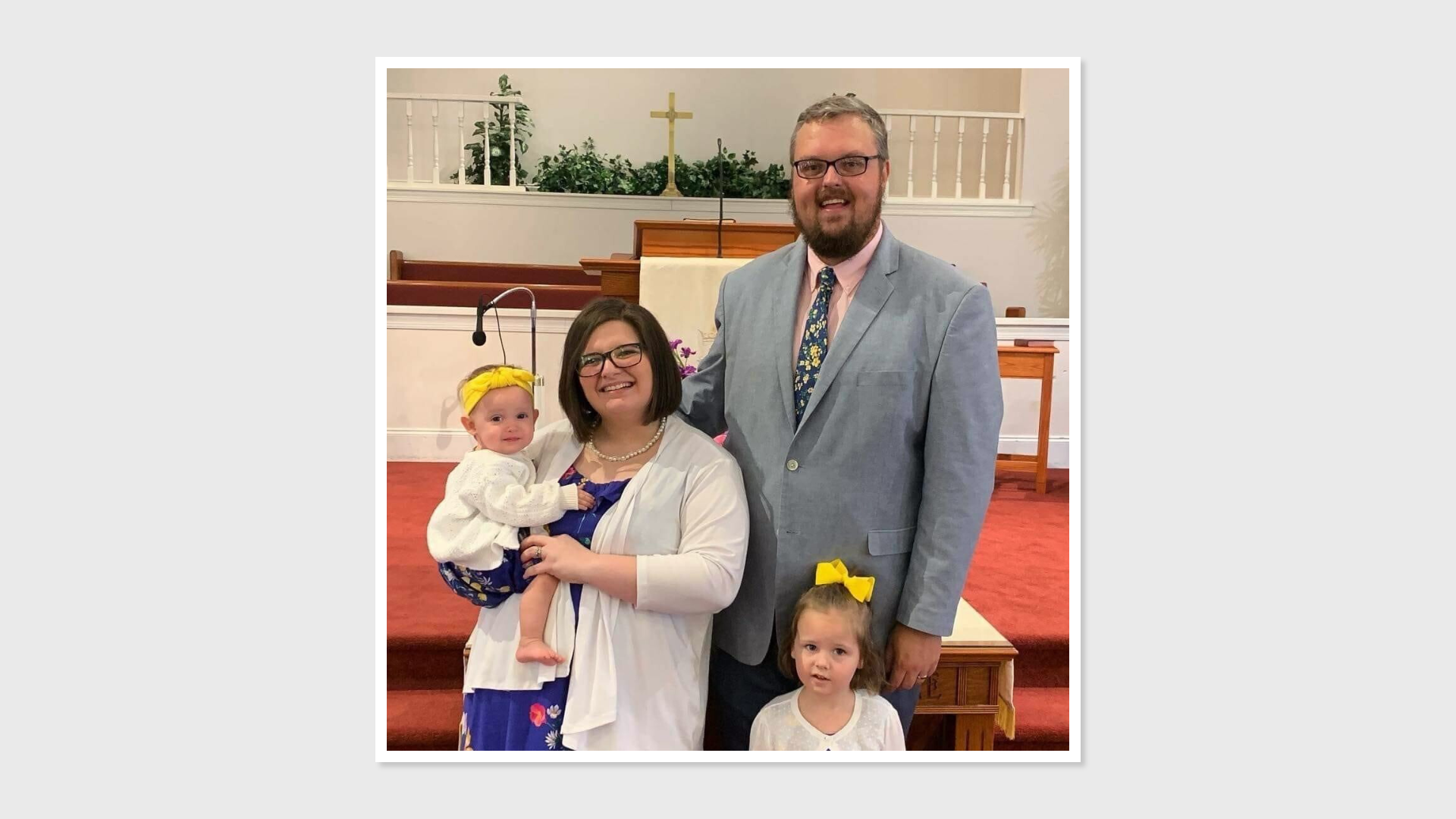 J. Allen Murray, pastor of Centerville Baptist Church in Kelly, N.C., will be nominated for second vice president of the Baptist State Convention of North Carolina (BSC) at this year's annual meeting.
Michael Cloer, mission strategist with the Cape Fear Network of Baptist Churches in southeastern North Carolina, announced his intentions to nominate Murray in an email to the Biblical Recorder on July 11.
The formal nomination will take place during the state convention's annual meeting, which is scheduled for Nov. 7-8 at the Joseph S. Koury Convention Center in Greensboro, N.C.
In his email, Cloer wrote that Murray "represents the majority of North Carolina Baptists" as the pastor of a local church with fewer than 100 in average worship attendance. Cloer added, however, that "North Carolina Baptists know Allen" because of service in different areas of Baptist life.
"As the Mission Strategist that serves him and other Cape Fear churches, I have watched Allen lead by example," Cloer wrote. "He has a servant's heart. He has the vision of a leader with creativity and boldness. He honors the Lord by his servant-leader attitude."
As a North Carolina native, Murray grew up in N.C. Baptist churches and served as a disaster relief volunteer while still in high school. Since answering a call to ministry, Murray has a decade of pastoral experience in churches across the state. He has pastored Centerville Baptist Church since October 2018. Previously, Murray served as senior pastor at Oak Grove Baptist Church in Lake Toxaway, N.C., and at Cheerful Hope Baptist Church in Delco, N.C., respectively. Murray has been active in the local Baptist associations in the areas where he has pastored.
Murray currently serves on BSC's board of directors and on the executive committee. He chairs the convention's Articles and Bylaws Special Committee and has previously served on other convention committees.
Murray is also the current president of the N.C. Baptist Pastors' Conference after previously serving a stint as vice president.
"Service and mission are the heart of being a North Carolina Baptist," Murray said in a statement to the Recorder. "I love our big Baptist family, and I love how we are all on mission together in sharing the gospel. We're at our best when we're arm-in-arm and heart-to-heart serving others for the glory of God. It's been my joy to be involved with our state convention not only through Baptists on Mission, but also serving beside of my brothers and sisters from all across our great state on our board of directors.
"If the Lord wills, it is my desire simply to continue serving alongside so many other North Carolina Baptists in fulfilling the Great Commission in the role of second vice president and consider it an honor just to be considered."
According to state convention records, Centerville Baptist Church averaged 75 people in average in-person worship attendance in 2021 and 10 more in average online attendance. The church also reported six baptisms last year.
In 2021, Centerville reported more than $4,100 in Cooperative Program contributions. The church also reported giving more than $1,500 to the Annie Armstrong Easter Offering for North American missions, more than $2,100 to the Lottie Moon Christmas Offering for International Missions and more than $4,700 to the North Carolina Missions Offering (NCMO).
Cloer noted that Centerville's NCMO giving ranked second among all churches in the Cape Fear Network of Baptist Churches and also ranked among the top 100 in NCMO giving among all churches in the state. Convention records show that Centerville ranked 52nd in NCMO giving in 2021.
Murray has also led Centerville to engage in local outreach opportunities and establish a ministry partnership in Central America.
"Allen does what most N.C. Baptist pastors do," Cloer wrote. "He pours his heart and soul into pastoring that congregation that God has entrusted to him. He leads worship through song and guitar, and then preaches expository messages three times every week. He takes the gospel to the lost not only in his community, but around the world…. Allen may pastor an average size church, but his heart and his passion are exceptional."
Murray has studied at Fruitland Baptist Bible College in Hendersonville, N.C., and at Southeastern Baptist Theological Seminary in Wake Forest, N.C. He is a host of the "Potluck Podcast: SBC," which covers events and topics within the Southern Baptist Convention and also explores various aspects of Southern culture.
Murray and his wife, Hope, have two daughters.
At the time of publication, Murray is the only announced candidate for state convention second vice president.
If elected, Murray said he would resign from his current position on the BSC's board of directors so that his region can have full representation on the board. Murray's current board term expires in 2024.
(EDITOR'S NOTE – Chad Austin serves with the marketing and communications group with the Baptist State Convention of North Carolina.)