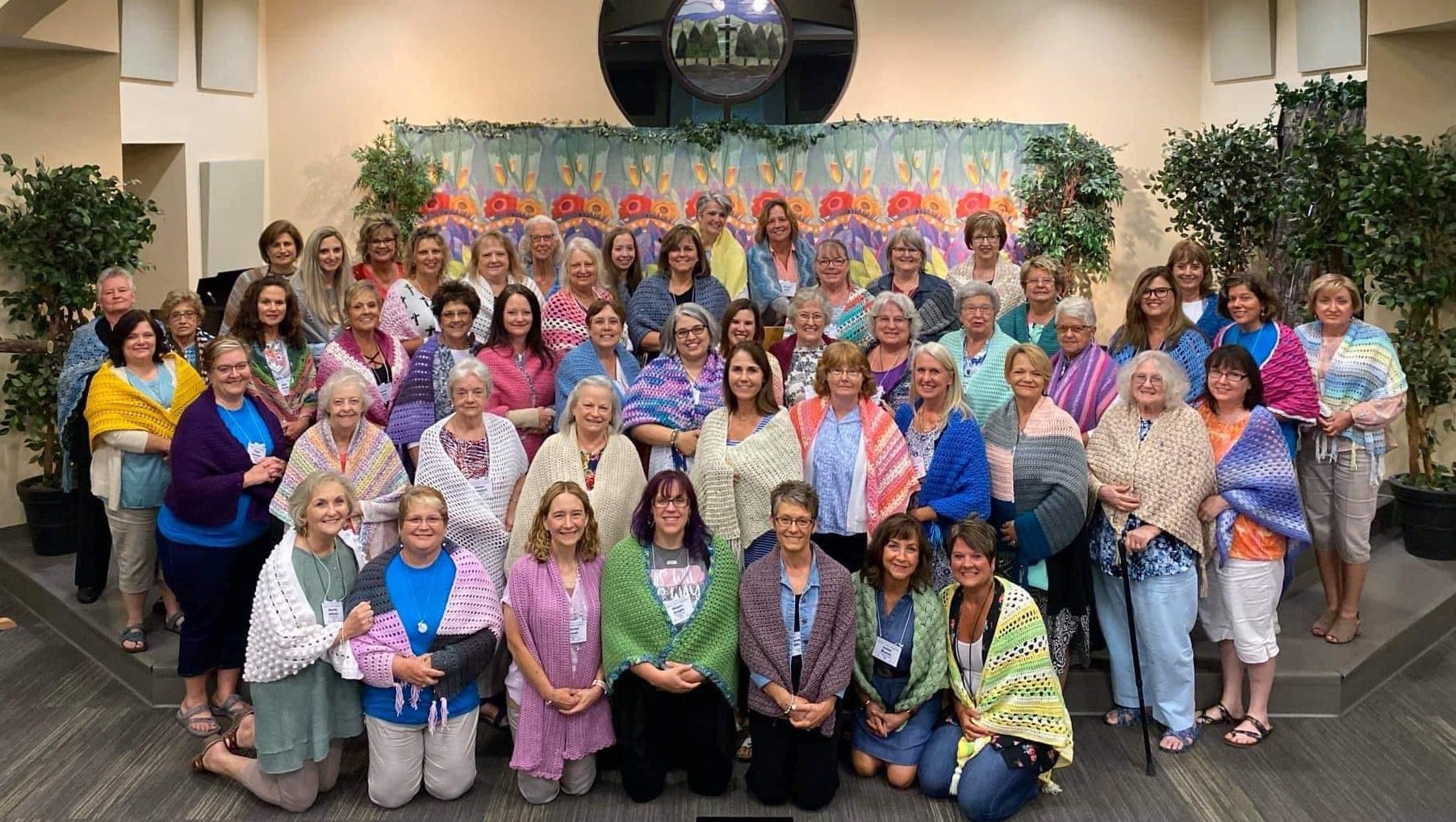 Ministers' wives from across the state gathered this summer at Caraway Conference Center in Sophia, N.C., for their 59th annual retreat.
This year's speaker was Linda Branch Pitman, who spoke on the theme, "What's Your Rhythm?" Pitman explored the stories of the two thieves on the cross, Mary Magdalene and Jesus, and the rhythms that formed their decisions. Wendy Ellis led worship.
Kelly Self, president of N.C. Baptist Ministers' Wives, said that every year the retreat lets her spend time with other pastors' wives who "understand the complexities of serving alongside your husband in ministry. We laugh, we cry, we worship and we learn together."
Kelly and her husband, Adam, serve at Center Road Baptist Church in Bladenboro.
Harriet Lovett, member of Bonlee Baptist Church, said this year's retreat, like others she has attended, was "good for the soul."
Ministers' wives found the rhythm-centered theme especially relevant as the COVID-19 pandemic continues to affect ministries around North Carolina.
"Each year the theme is so very personal to the season of life we are in," said Joy Townsend, member of Fall Creek Baptist Church in Bennett. "It was such a blessing to be able to focus back on what God has called us for in our ministry with our husbands and reestablish our rhythm moving out of pandemic mode and back into ministry mode."
Those in attendance each received a prayer shawl handmade and prayed over by women from Mitchell County, Union County and the South Yadkin Baptist Association. 
NCBMW has given me a group of sisters who walk in the same shoes that I do daily. They are always able to lift me up and encourage me through life's seasons.

Joy Townsend
Fall Creek Baptist Church