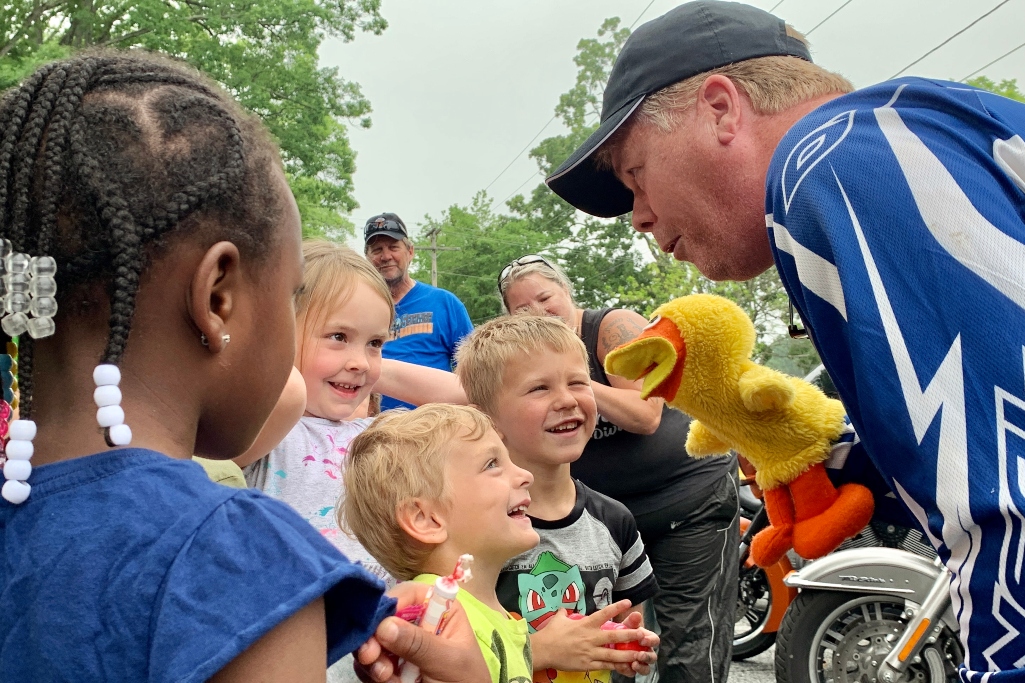 From their starting point at Caswell Conference Center at the east coast to the finish line at Baptist Children's Homes' (BCH) Broyhill Home campus in the Western North Carolina community of Clyde, bikers participating in "Ride to Clyde" shared the gospel throughout their 450-mile route. In the process, they raised a record $160,000 for BCH's ministries to children, families and special needs adults.
"When kickstands go up, great things kick in," says BCH president/CEO Michael C. Blackwell. "The moment these dedicated riders raise up their motorcycles' kickstands and begin this annual journey, God is there and goes before them. Once again, we have witnessed the great things He is able to do through these motorcyclists' selfless efforts."
The seventh annual "Ride to Clyde," the motorcycle ride produced in partnership between N.C. Baptists and BCH, was held May 4-7. Riders raise funds and share the love of Jesus with children at multiple BCH locations along the route.
"I met three girls who have addicted moms," Andrea Gore from Wrightsboro Baptist in Wilmington says tearfully. "I had a mother who was a substance abuser. I was able to share with them how Jesus broke that cycle."
For the first time, a new west-to-east route was established where a group of riders traveled from Truett Conference Center in Hayesville and visited different BCH locations in Western N.C., including homes for intellectually/developmentally challenged adults.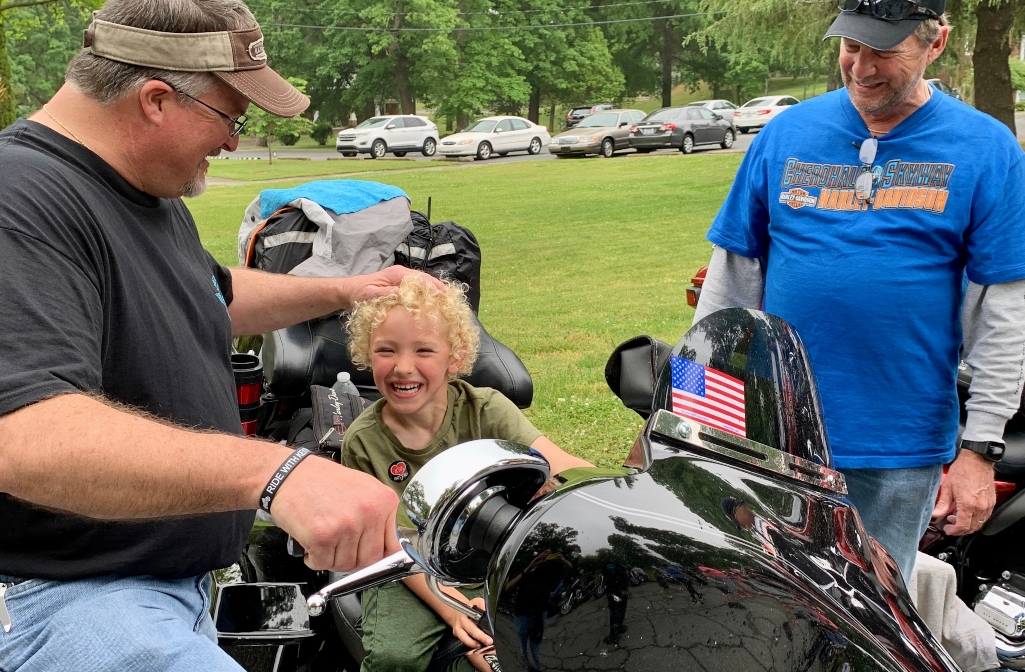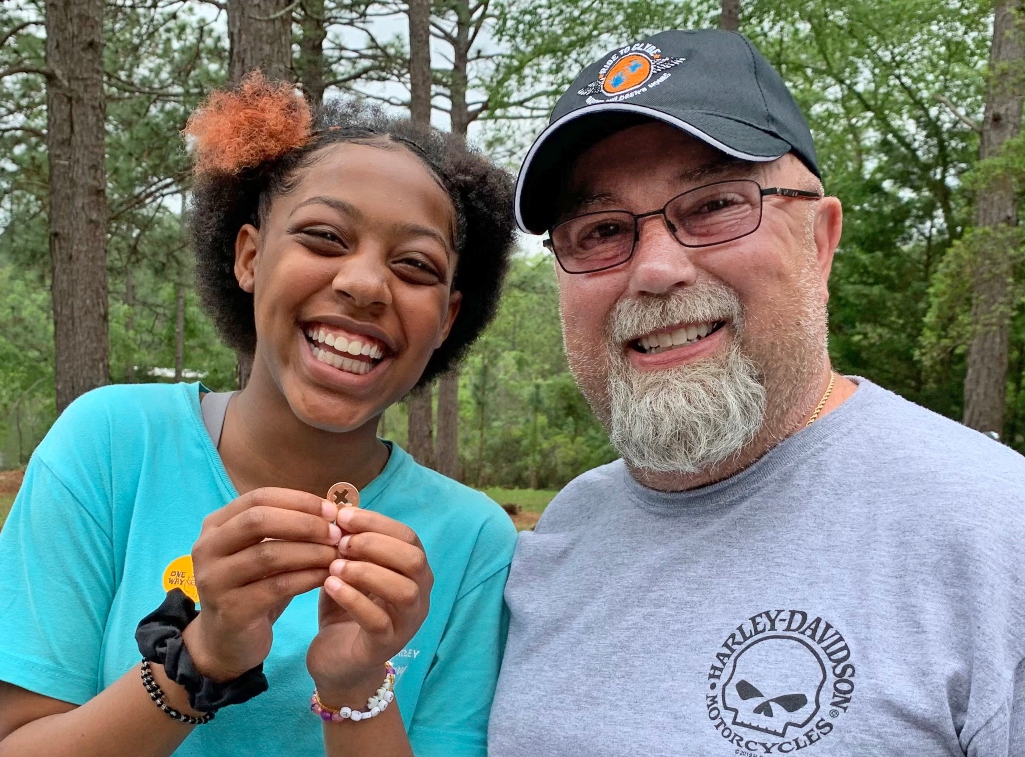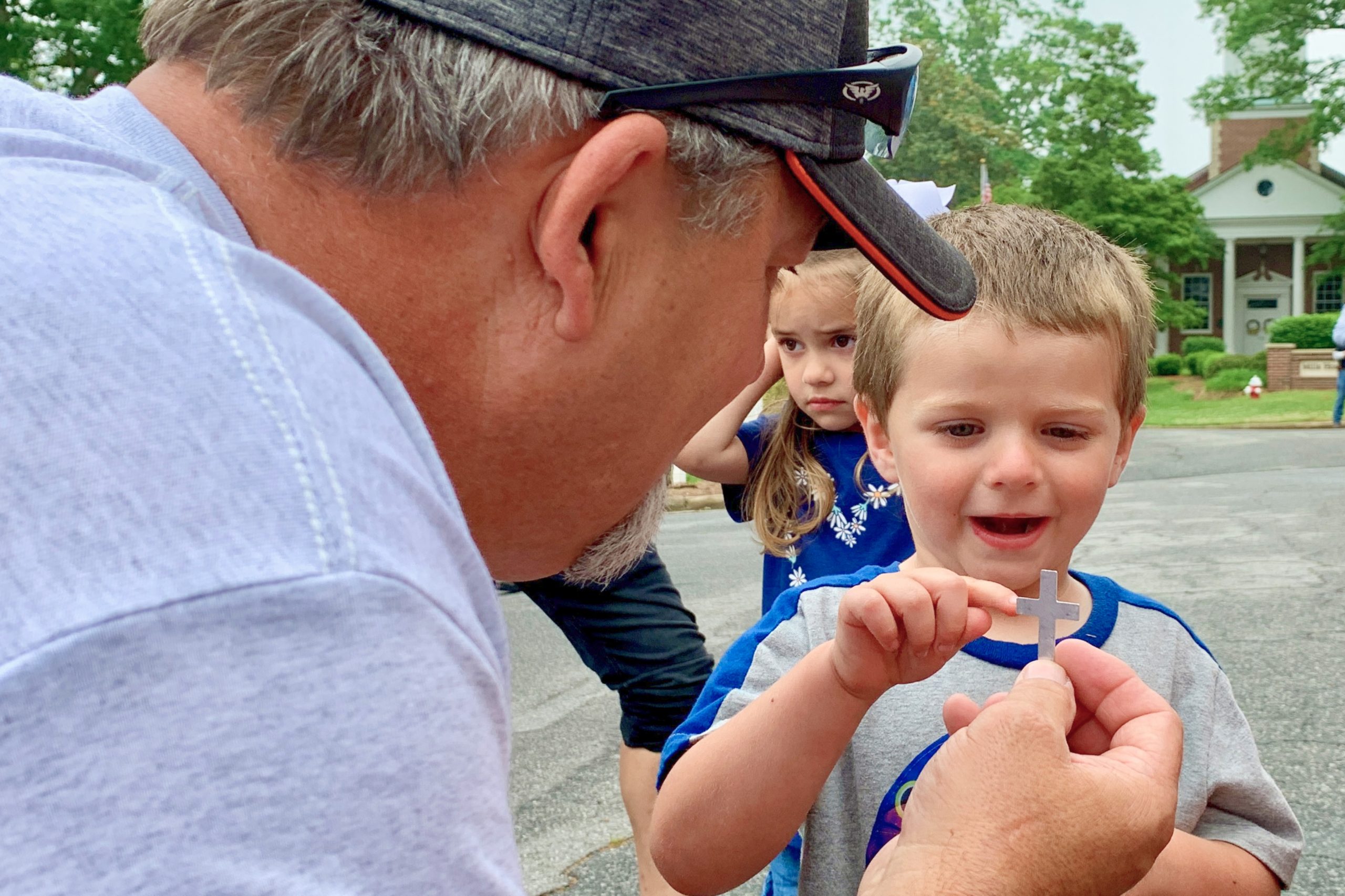 BCH photos 1) This preschooler can't help but laugh as bikers allowed him, as well as other children at Mills Home in Thomasville, to blow the motorcycle horn. 2) Robbie Harvey from Brookstone Church in Weaverville shares a moment with Iyana at Camp Duncan in Aberdeen. 3) A biker gives a small cross to a smiling preschooler at Mills Home in Thomasville.
"N.C. Baptists are thankful for our longtime partnership with the BCH, and Ride to Clyde is just one example of how we are on mission together," says Baptist State Convention of N.C. Executive Director-Treasurer Todd Unzicker. "We praise God that these funds will make an eternal difference in the lives of vulnerable children all across our state."
(EDITOR'S NOTE – Blake Ragsdale is director of communications for Baptist Children's Homes of North Carolina.)