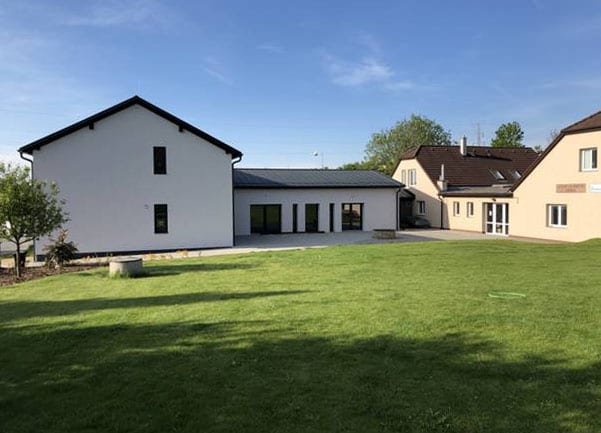 Over the last month, Providence Baptist Church in Raleigh, N.C., has donated $225,000 to church plants across the globe.
When the spread of COVID-19 shut down travel in March and forced the church to cancel mission trips scheduled for the summer, elders met to discuss how to spend a budget surplus. In addition to paying off debt, they decided to reach out to partner international church planters about any needs.
"We've seen God bless Providence through this pandemic," said Phil Medlin, missions pastor at Providence. "We were sitting in a good position, so we felt like as a church we needed to give back to the community and to the nations in the way God has blessed us."
The funds went to teachers at an underground Christian preschool in East Asia who weren't receiving pay since schools were closed. A $24,000 donation covered construction and renovation costs for two church buildings in Serbia; another amount completed a camp cabin and a playground for two orphan houses in Moldova. Funds helped finish a seminary building in the Czech Republic, while another donation provided motorcycles for three church planters in Indonesia, as well as library resources and computers for a seminary. 
In Peru, the donation went toward purchasing cameras for children's computers to aid in virtual education, and paying off debt the school had because of low tuition revenue. Providence also sent donations to partners in India, London, Thailand and Brooklyn.
They supported other mission efforts with the excess funds, including $50,000 to the International Mission Board through the Lottie Moon Christmas Offering, $30,000 to Radical and another amount to a ministry that trains Iranian pastors. They also purchased newer vans for missionaries to use in the U.S. when they come home.
At home, Providence elders wanted to use domestic budget funds to "mobilize our life groups to be on mission during this COVID time" by supporting local businesses affected by restrictions brought on by the pandemic. The vision was multifaceted.
More than 25 life groups ordered takeout from and met for socially distanced meals in the parking lots of businesses that were near or tied to the church. In addition to the meals they purchased, the groups bought 30 $25 gift cards from the businesses and brought them to nursing homes, hospitals and other places to help front line workers.
Members also followed up with employees who may have needed specific help. Providence set aside funds to help pay for bills, provide food baskets or assist individuals who may have lost jobs or had financial needs.
Medlin said that while they have been able to serve the community, "our people [and our partners] have been really encouraged."