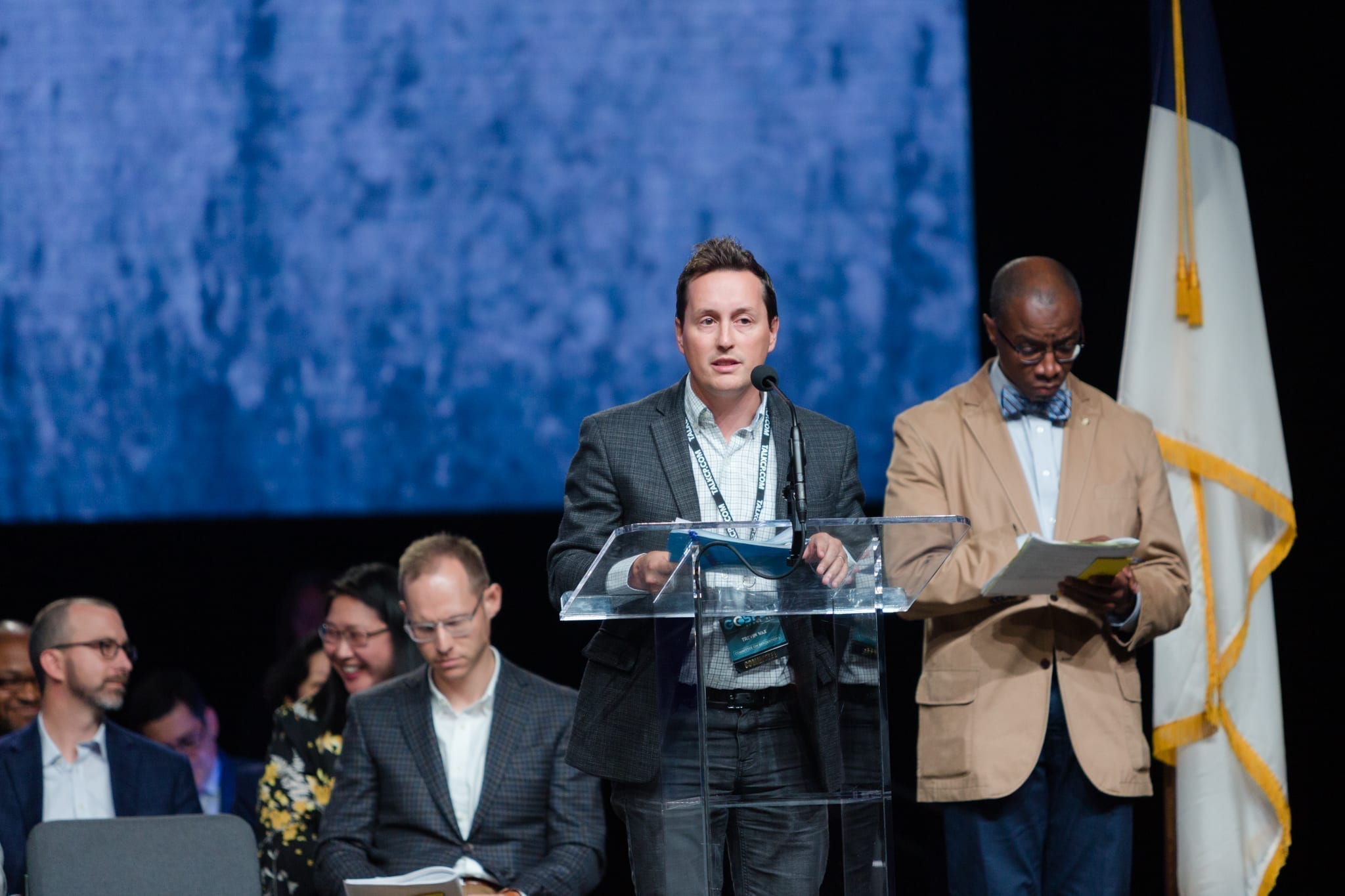 Members of the Southern Baptist Convention's (SBC) 2019 resolutions committee responded to questions about their views on a pair of social science theories used to examine racial dynamics and discrimination in a article posted by Baptist Press today (Feb. 5).
Critical race theory and intersectionality (often abbreviated as CRT/I) were the focus of a controversial resolution adopted by messengers at last year's SBC annual meeting.
The committee provided answers to questions by Baptist Press along with an additional FAQ statement to ease tensions amid ongoing debate about "Resolution 9: On Critical Race Theory and Intersectionality," a document some claim was an effort to endorse or usher in leftist beliefs contrary to Southern Baptist faith and practice.
The committee's responses revealed information about internal deliberations that led to the resolution's proposal and expressed the committee's concerns about critical race theory and intersectionality.
Committee members denied allegations that the resolution was a "Trojan horse" for a leftist agenda and defended their position as being in line with the Baptist Faith & Message.
Resolution 9 was described as a Trojan horse in a series of online videos created by Sovereign Nations, an organization that describes itself as a politically conservative think-tank. Founders Ministries included similar claims in a documentary about an alleged leftward shift in the SBC.
The resolutions committee said that while it appreciated "genuine critiques," it denounced false claims about committee members and their motives.
"We did not begin our work with any desire or plan to speak to this issue, but we appreciated the concerns expressed by the pastor who submitted the original resolution, we recognized the influence that CRT/I has had in our society, and we shared concerns within the SBC that these theories could undermine the gospel and the church's mission," the committee said.
"And so, we proposed a resolution that we hoped would reflect how the Christian church for 2000 years has applied the doctrine of the sufficiency of Scripture with ideas that emerge from outside sources."
The committee denied any endorsement of critical race theory or intersectionality "as a worldview" and said the resolution's language reflects that position.
Committee members also addressed "confusion about the resolution's content."
At least two Christian leaders claimed publicly that Resolution 9 was about Bible interpretation.
Well-known evangelical preacher John MacArthur made such a claim at the Shepherds 360 Conference in October 2019.
"When the Southern Baptists met in June, and they passed Resolution 9, and they said intersectionality and critical theory are useful tools in interpreting the Bible, that was a watershed moment …," MacArthur said during a panel discussion.
Alabama pastor Jeff Noblit also described the resolution as being about Bible interpretation during a sermon Oct. 20, which included an announcement that the church he leads, Grace Life Church of the Shoals, would no longer participate in the SBC.
Committee members acknowledged that Southern Baptists may hold differing opinions about Resolution 9 but said false claims have "brought division."
"We are grieved by this, and we believe it grieves the heart of our Lord," the statement said.
The 10-member committee was chaired by Curtis Woods, associate executive director of the Kentucky Baptist Convention.
Other committee members included:
Vice chairman Keith Whitfield, vice president for academic administration at Southeastern Baptist Theological Seminary in Wake Forest, N.C.
Tremayne Manson, associate pastor for community development and outreach at The Summit Church, Raleigh-Durham, N.C.
Adron Robinson, pastor of Hillcrest Baptist Church in Country Club Hills, Ill.
Walter Strickland, SEBTS associate vice president for diversity
Angela Suh Um, founder and chief consultant at Boston Academic Consulting Group, Cambridge, Mass.
Trevin Wax, Bible and reference publisher at B&H Academic Group, LifeWay Christian Resources in Nashville, Tenn. and teaching pastor at Third Baptist Church in Murfreesboro, Tenn.
Jared Wellman, pastor of Tate Springs Baptist Church in Arlington, Texas.
Rick Wheeler, lead missional strategist for the Jacksonville Baptist Association in Jacksonville, Fla.
Alicia Wong, director of women's program at Gateway Seminary in Ontario, Calif.