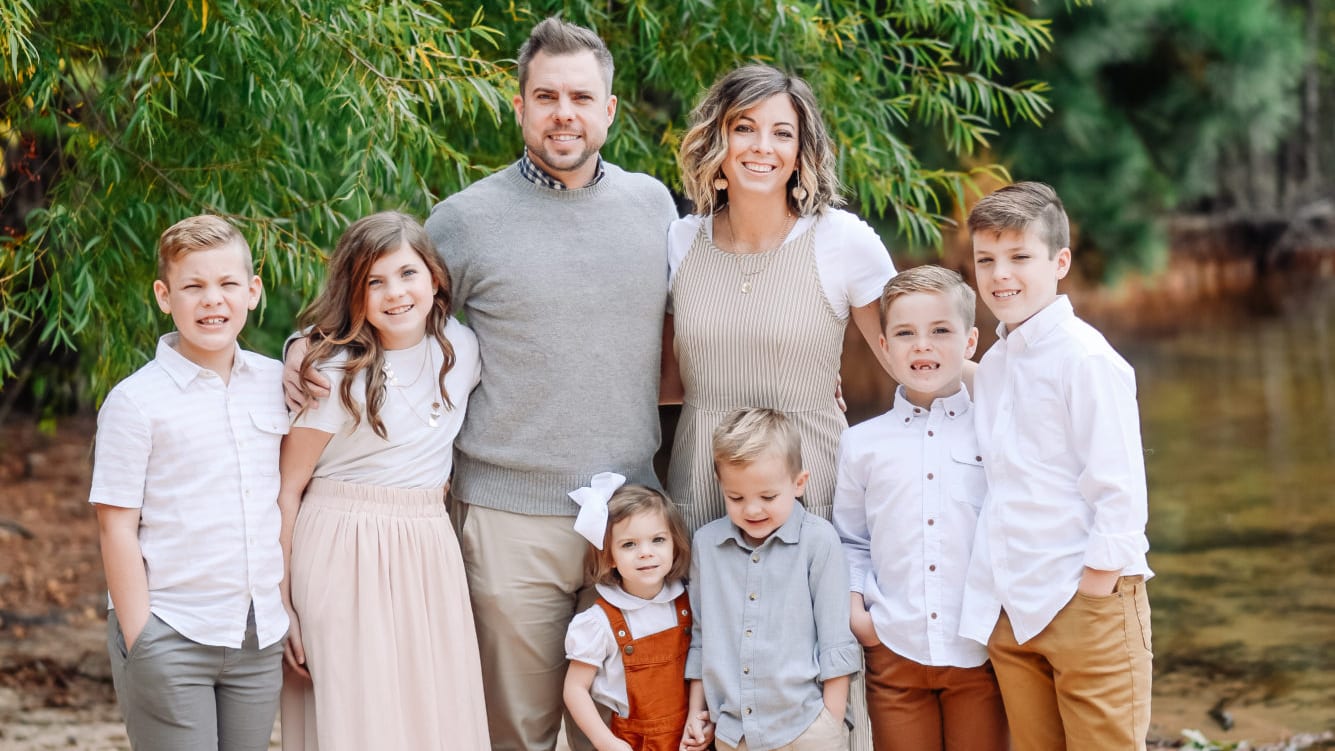 Ronnie Parrott, pastor of Christ Community Church in Huntersville, N.C., will be nominated for president of the Baptist State Convention of North Carolina (BSC) at this year's annual meeting. The event is scheduled for Nov. 10 at First Baptist Church in Charlotte.
Robert Welch, pastor of First Baptist Church in Charlotte, told the Biblical Recorder that he intends to make the nomination. When asked why he believes Parrott is a good candidate, Welch emphasized Parrott's pastoral leadership, focus on church planting and revitalization, and doctrinal commitments to scripture, missions and evangelism.
"Ronnie is a proven visionary leader and pastor leading a growing church in a growing city to reach people with the gospel of Jesus Christ," Welch said. "He has led Christ Community to become a dynamic, diverse, vibrantly growing, and multi-generational church that is making an impact throughout the city of Charlotte."
Parrott became the lead pastor at Christ Community in 2016. Since that time, Welch said church attendance grew 110%, 123 people were baptized and the church "aggressively" increased its Cooperative Program giving.
The state convention's financial records indicate that Christ Community's Cooperative Program giving increased from approximately $2,700 in the 2016 fiscal year to more than $25,000 in 2020.
The church gave more than $70,000 to other missions causes over the past year, including the International Mission Board's Lottie Moon Christmas Offering, according to Parrott.
"Throughout his ministry Ronnie has consistently demonstrated a passion for the local church and believes the church is God's 'Plan A.' His presidency would focus on uniting our convention around seeing churches revitalized and new churches planted across our state. I believe that Dr. Parrott's passion to see smaller churches thrive is exactly what we need in the days going forward," said Welch.
"Ronnie believes in the Southern Baptist Convention. For the past three years Dr. Parrott has led the Young Pastors Network, a group of over 100 North Carolina Baptist pastors committed to the inerrancy, supremacy, and sufficiency of the Bible and evangelizing the lost in our state."
Parrott and his wife, Marci, have six children. He is a three-time graduate of The Southern Baptist Theological Seminary in Louisville, Ky., receiving a bachelor's degree in family ministry, master of divinity in evangelism, missions and church growth, and a doctorate in executive leadership.
In 2018 he was elected as president of the 2020 North Carolina Pastors' Conference, but the event was canceled earlier this year due to concerns about COVID-19.
"I love the gospel," Parrott told the Recorder. "It's the message that transforms the lives of sinners. I have a heart for church revitalization and church planting. I want to champion local church pastors as evangelists in their communities to see thousands of North Carolinians hear the gospel and have the opportunity to be saved."
For more information visit christcommunity.com.