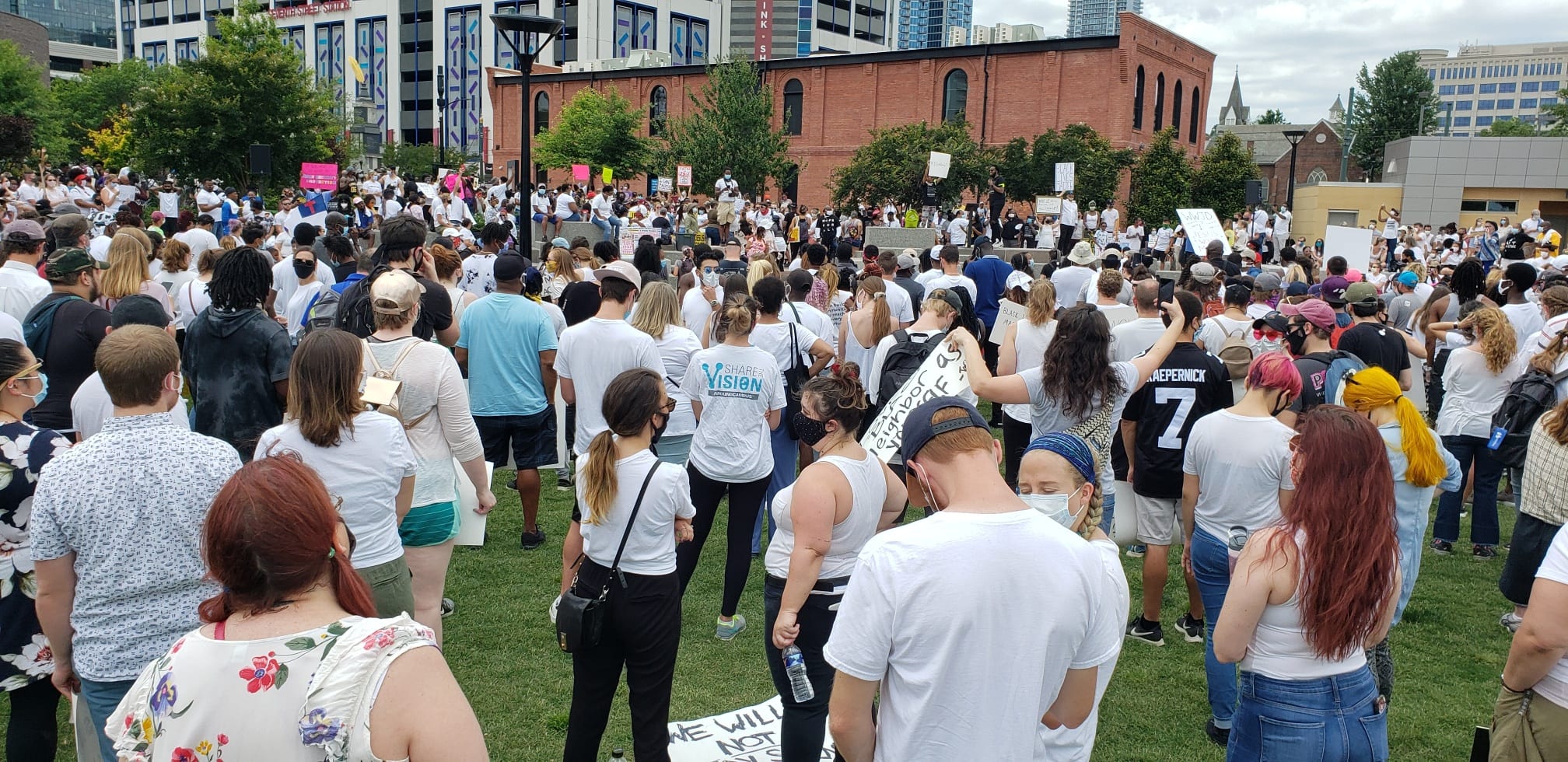 As protests over issues of police brutality and unequal justice continue across the United States and extend to other countries, Southern Baptist congregations are responding in various ways.
"I am heartbroken at what happened in Minneapolis to George Floyd," said Robert Hefner, pastor of Pleasant Garden Baptist Church. "I'm heartbroken by the tension and the violent destruction that's come as a result of that."
Hefner, along with other Pleasant Garden staff and members, helped business owners in Greensboro, N.C., clean up damage on Sunday from the previous night's looting and vandalism. Greensboro News & Record reported individuals began throwing rocks at police cars and storefronts after two separate peaceful protests on Saturday. A Pleasant Garden member's relative owned one of the vandalized shops.
Hefner said there was a diverse group of volunteers and bystanders present, some of whom Pleasant Garden members talked to. He said they "had a chance to shine a light on Jesus' love and goodness" and sensed a spirit of "love for our city, love for the people of our city."
He said he hopes the church "can be a sliver" of helping people see that "the only fix is Jesus."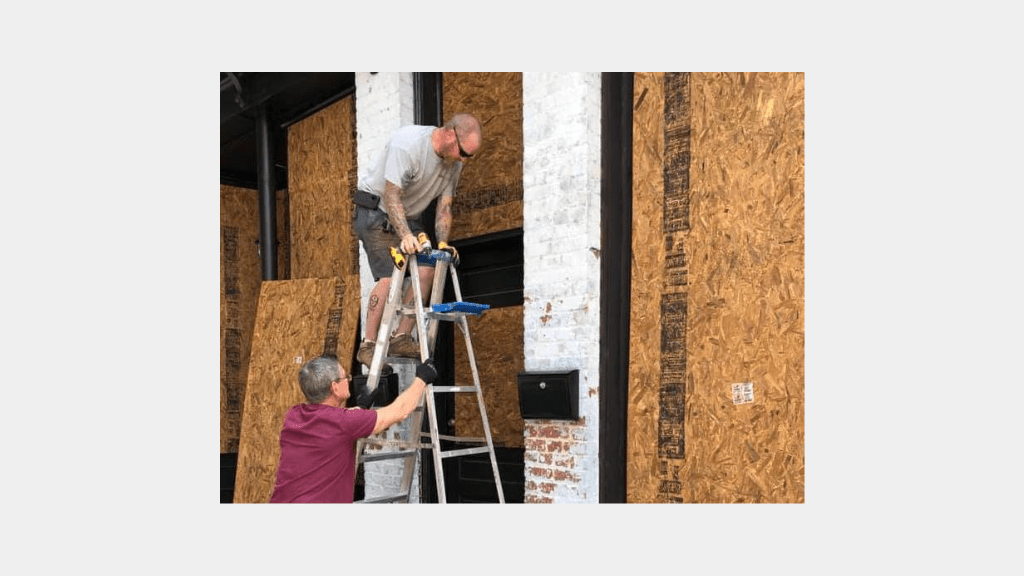 The same day, Metrolina Baptist Association executive director Bob Lowman marched with several other Metrolina pastors and church members in a protest organized by Charlotte faith leaders.
"I'd never been to a rally or protest like that before, but I believed it was time to do that," he said, after an African American pastor asked him to participate.
Lowman described the event as calm and peaceful and marked by songs, prayer and stories from pastors and speakers sharing their perspectives. It was repeated that the rally was a first step, and participants wanted to "continue to stay connected and stay active together, to encourage action, encourage justice."
On Wednesday, a weekly Zoom call with Metrolina pastors that started in March because of COVID-19 social distancing restrictions, had a different tone, Lowman said.
"Today's was very different … today's a listening day."
He hopes to facilitate similar conversations with more pastors on a regular basis.
"For too long, I've glossed over that need. I've been more vocal on abortion, yes, but not on racial injustice. That's changing now," Lowman said. "My hope is that others will join me in that."
New York
On Tuesday, James Roberson, lead pastor of Bridge Church NYC, organized a prayerful protest in Brooklyn with Justin Mattera, pastor of Zion Church.
Paul Manansala, church planter at Crossroad Community Church in Jersey City, New Jersey, joined the Brooklyn march after participating in another community-organized protest in Jersey City. He went with a group of friends – pastors from different ethnicities and denominations who wished to listen, support and be with their neighbors.
Manansala described the protest as organized, peaceful and prayerful, where the hurt and anger were clearly felt but "processed through the gospel."
Walking alongside African American brothers and sisters who have been crying for justice for decades will require endurance, not a seminar or a class, he said, reflecting on the event.
"It took this level of death and undeniable clarity of injustice for guys like me to go out and protest. There's a humility that's required by all Christians catching up."
Manansala said he told his congregation, largely made up of non-black, multigenerational immigrant families, "We live in Jersey City. So if you want to love your neighbor, you need to feel what they feel."