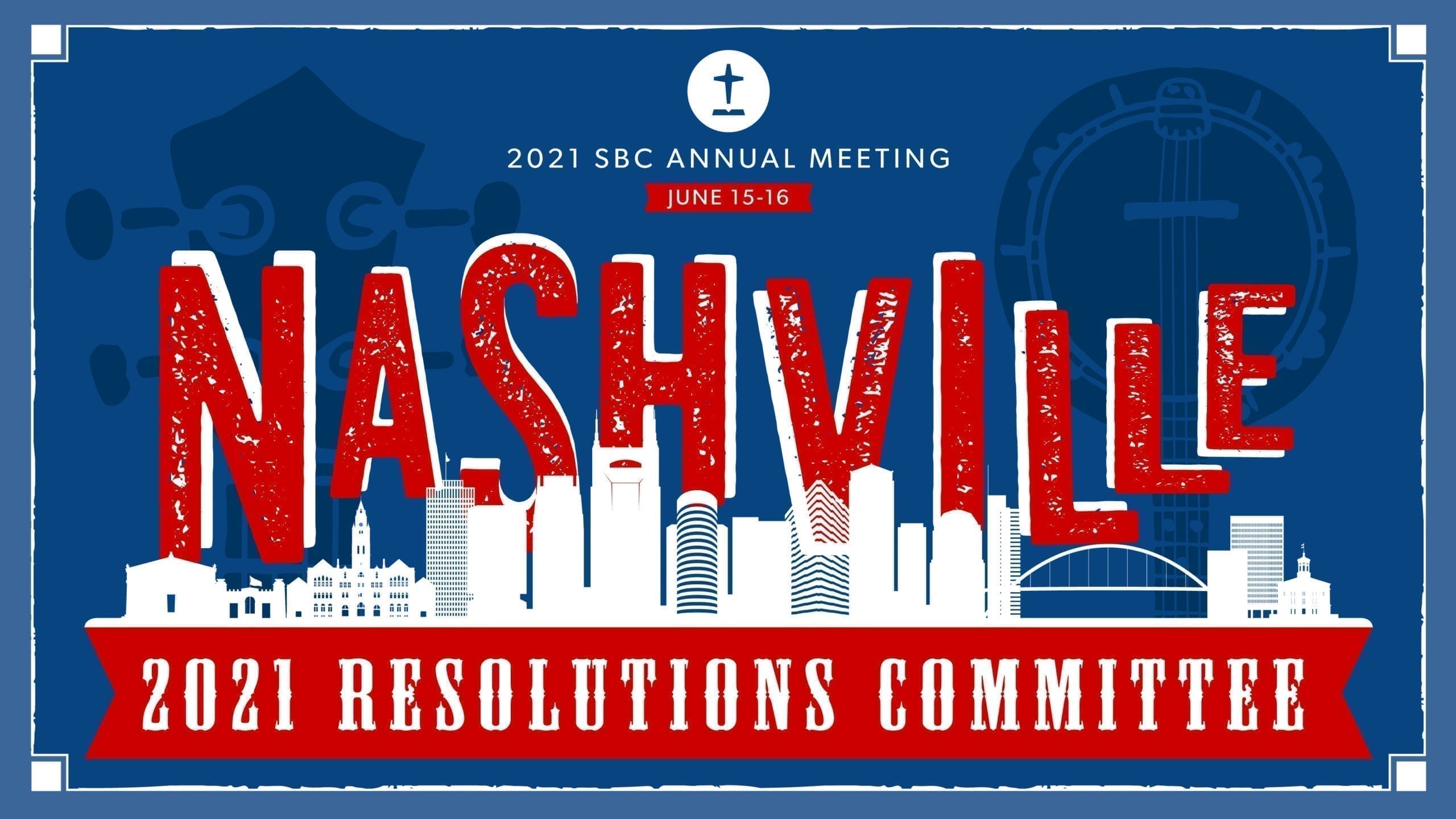 Southern Baptist Convention President J.D. Greear has announced three changes to the makeup of the 2021 Committee on Resolutions for the June 15-16 2021 SBC annual meeting, including a new chairman.
James Merritt will replace Ed Stetzer in that role after Stetzer informed Greear he would be unable to serve in 2021. Merritt, a former Southern Baptist Convention (SBC) president, is pastor of Cross Pointe Church in Duluth, Ga. He served as SBC president from 2000-02. Merritt also chaired the Resolutions Committee in 1993.
"I am so grateful for Dr. James Merritt's willingness to serve as Chair of the Resolutions Committee for our convention," said Greear, pastor of The Summit Church in the Raleigh-Durham, N.C., area. "Dr. Merritt's commitment to the inerrancy and sufficiency of God's Word is long demonstrated, having led as a young pastor during the conservative resurgence. His ministry has been characterized by zealous personal evangelism, pastoral integrity and prophetic courage, making him one of our convention's greatest leaders. There simply isn't a more passionate soul-winner than Dr. James Merritt. He will lead this committee with a pastor's heart, a scholar's intellect and a prophet's zeal."
The Committee on Resolutions, as a special committee appointed by the SBC president, was previously named in preparation for the 2020 SBC Annual Meeting. With the cancellation of that meeting, committee members already appointed remain in office until the committees perform their assigned tasks. The president may fill any vacancies that occur.
In addition to Stetzer, two other committee members informed Greear they would be unable to serve in 2021. Nathan Finn, provost at North Greenville University and member of Mountain Creek Baptist Church in Greenville, S.C., and Dana Hall McCain, a columnist who is a member of First Baptist Church of Dothan, Ala., have been appointed to fill vacancies left by Bruce Ashford and Katie McCoy.
"I believe our 2021 Resolutions Committee reflects the various interests and concerns within Baptist life," Greear said. "They were chosen because they love our convention, are committed to sound doctrine and demonstrate a desire for the gospel to be above all. Each unequivocally affirms the Baptist Faith & Message, and I believe they will lead us toward unity and forward progress in the Great Commission."
Merritt described himself as "humbled and honored" to chair the committee.
"It is certainly something that I never would have sought, but when duty calls I believe you should accept and I also do this out of my deep love for my fellow Southern Baptists," he said. "I look forward to working with the Resolutions Committee in serving our convention, hopefully in such an edifying way that God is glorified and the gospel is above all. I covet your prayers for me and our committee."
Angela Suh Um will remain as vice chair of the committee. Um is founder and chief consultant at Boston Academic Group and serves as young adult director at Antioch Baptist Church in Cambridge, Mass.
"I am humbled and hopeful to be asked to serve as vice chair of the 2020 Resolutions Committee," Um said when her appointment was announced in February 2020. "To see greater diversity embraced at every level, in every way, is encouraging and strengthening for the entire SBC family, as we seek God's will and work together to represent His truth and love, in an increasingly chaotic and uncertain world. I'm looking forward to getting to know and working with all the Committee members in the days ahead, prayerfully leaning on God's mercy to guide us at every step."
Greear appointed the committee in keeping with the provision in SBC Bylaw 20 that its members be named at least 75 days prior to the start of the annual meeting.
Other committee members are:
Bart Barber, pastor of First Baptist Church, Farmersville, Texas.
Alex Cosio, senior pastor of New Horizons Fellowship, Woodstock, Ga.
Nathan Finn, provost and dean of the faculty at North Greenville University, Tigerville, S.C.; member of Mountain Creek Baptist Church, Greenville, SC
Robyn Hari, director and managing principal, Diversified Trust Company; member of Clearview Baptist Church, Franklin, Tenn.
Andrew Hunt, senior pastor of New Life Community Church, Indianapolis.
Brooke Medina, director of communications for the John Locke Foundation; member of The Summit Church, Durham, N.C.
Dana Hall McCain, columnist; member of First Baptist Church, Dothan, Al.
Jared Wellman, pastor of Tate Springs Baptist Church, Arlington, Texas.
The committee's composition, according to Bylaw 20, must include at least two members who served the previous year. Um and Wellman meet this requirement. Bylaw 20 also stipulates that the committee include at least three SBC Executive Committee members. This year they are Hari, Hunt and Wellman.
According to Bylaw 20, the procedure for submitting resolutions is as follows:
Proposed resolutions may be submitted as early as April 15 but no later than 15 days prior to the SBC annual meeting, giving the Resolutions Committee a two-week period in which to consider submissions. The committee also may propose resolutions for consideration during its deliberations. Resolutions may not be submitted during the annual meeting.
Proposed resolutions must be accompanied by a letter from a church qualified to send a messenger to the SBC annual meeting certifying that the individual submitting the resolution is a member in good standing.
Proposed resolutions preferably should be submitted by email or mailed to the Committee on Resolutions in care of the SBC Executive Committee, 901 Commerce St., Nashville, TN 37203. The drafts must be typewritten, titled, dated and include complete contact information for the person and his or her church.
No person will be allowed to submit more than three resolutions per year.
If a properly submitted resolution is not forwarded by the Committee on Resolutions to the SBC annual meeting, a two-thirds vote of messengers would be required to bring the proposed resolution to the convention floor.