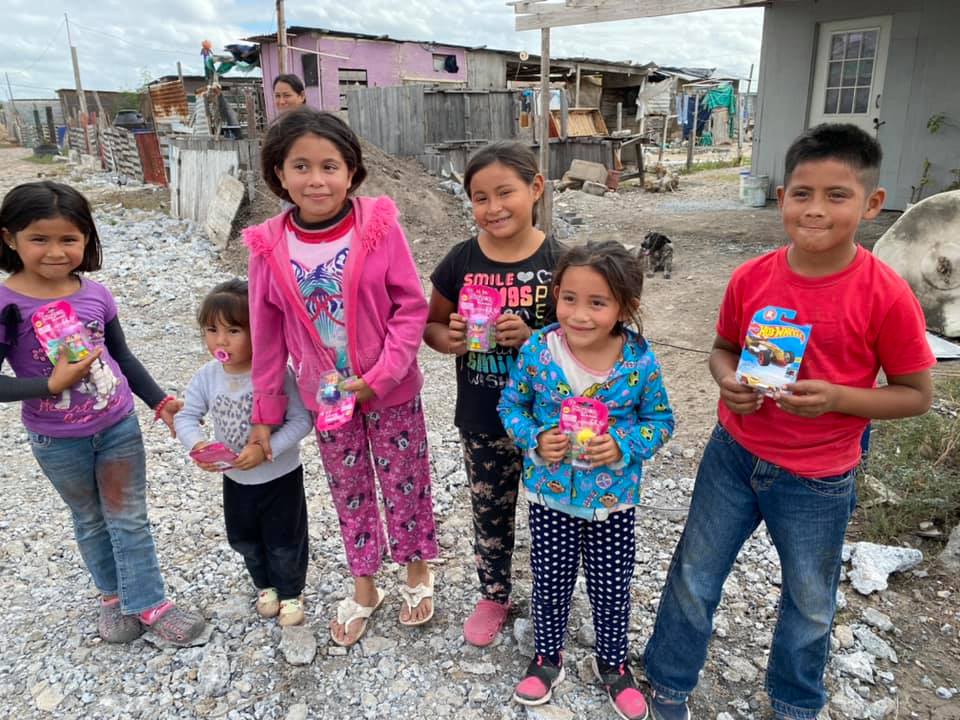 Send Relief, the joint compassion ministry of North American Mission Board and the International Mission Board, donated $7,500 to The Immigration Coalition's (TIC) Christmas Card, Toy and Blanket Campaign last month.
Send Relief was one of many groups, churches and individuals across the United States that contributed to the campaign, helping TIC purchase blankets and toys for the 5,000 migrant families they serve in Matamoros, Mexico. TIC staff distributed the items Dec. 15.
The Immigration Coalition is a faith-based, nonprofit organization that provides clean drinking water to families, many of which are seeking asylum in the United States. About 1,500 families currently wait at a tent camp near the U.S.-Mexico border in Matamoros, while another 3,500 families live in a slum community several miles away.
"What is so beautiful in helping migrants at the border is we are giving gifts to Jesus in the name of Jesus," Send Relief president Bryant Wright said in a statement to the Biblical Recorder. "He tells us in Matthew 25:31-46 that as we care for the least of these, we are caring for Him. He understood so deeply, for He and His earthly parents had to flee to Egypt as refugees from a wicked earthly king."
Wright was one of the speakers at The Immigration Coalition's virtual national conference in October.
"We share the common goal of serving those in need, in Jesus' name," a Send Relief spokesperson said about the partnership with TIC.
"They came alongside us, and they gave us a gracious donation that helped us in a significant way," said Rondell Treviño, TIC founder and director. "With their help and with the help of other churches and people around the country, Christians, we were able to reach our goal."