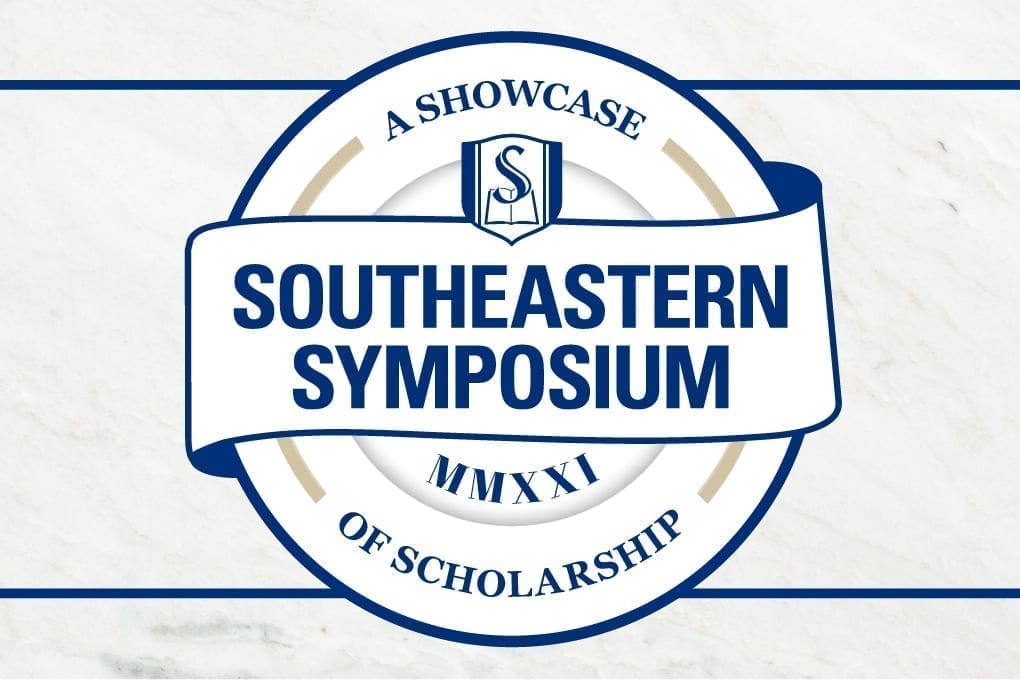 Southeastern Baptist Theological Seminary (SEBTS) hosted its second annual Southeastern Symposium, celebrating scholarship among its accomplished faculty, alumni and students March 18-19.
"The Symposium is a showcase of scholarship that offers our students, faculty and alumni an opportunity to give back to the communities and churches that have supported them by sharing the fruits of their biblical research and writing," said Jake Pratt, director of Ph.D. studies at SEBTS. "We hope that as attendees from around the world listen and engage with the presentations they might consider, first, whether God might be calling them to a teaching ministry in a college or university or a majority world academic or ecclesial context and, second, how the Ph.D. program at SEBTS might help them accomplish that goal."
A total of 631 people registered for the two-day conference, increasing registration by more than 100 attendees from the previous year. Presentations focused on the areas of New and Old Testaments, historical theology, Christian ethics and public theology, philosophy, missiology and applied theology.
Three plenary sessions included presentations from Jeremy Kimble, Grant Taylor and Susan Booth.
In Kimble's presentation, "Beholding and Becoming: A Theology of the Efficacy of Scripture," he argued for how to know and trust that God's Word works powerfully to transform the believer. Believing in the efficacy of scripture allows the believer to see life from God's perspective and live the Christian life through the Holy Spirit's strength and guidance.
Taylor's presentation, "Commending the Gospel in 2 Corinthians: Paul's 'Triumphant' Paradigm for Ministry," focused on Paul's divine apostleship and the embodied evidence of Christ's work in the Corinthian believers. Taylor noted that Paul's suffering marked his apostleship, which pointed to Christ's divine work in him to minister to the believers at Corinth.
Booth's presentation, "God with Us: Mission and Gospel Witness," focused on the mission of God throughout scripture and his tabernacling presence among his people from the temple in Jerusalem to the indwelling of the Holy Spirit in the New Testament. She also explained how believers are to share the narrative of scripture with the lost and continue on God's mission to reconcile all people to himself.