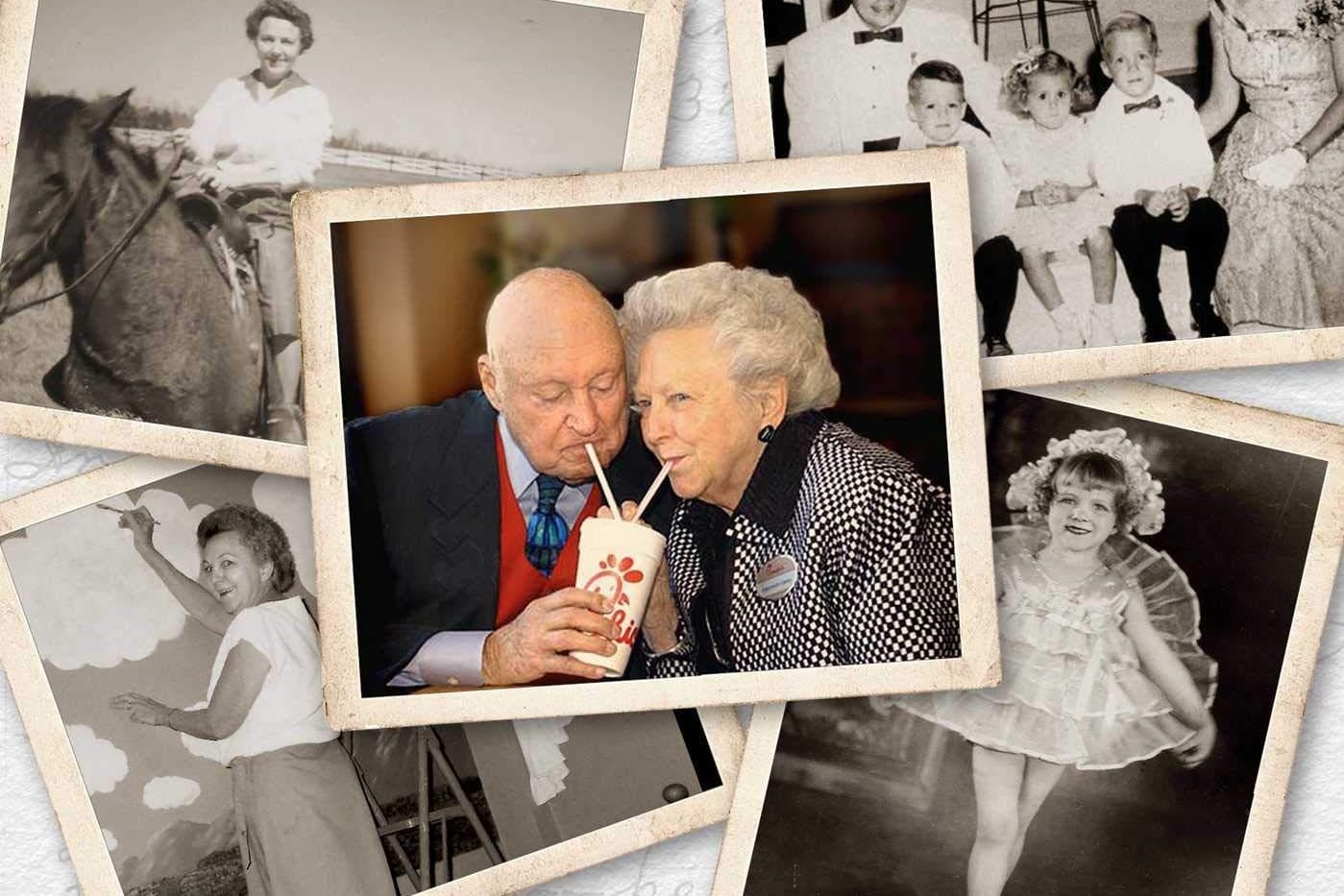 A new book by entrepreneur Trudy Cathy White explores the life of her mother, Jeannette McNeil Cathy, whose husband founded Chick-fil-A in 1946.
A Quiet Strength: The Life and Legacy of Jeannette M. Cathy, was released March 10 and tells the story of a woman whose values and faith helped build Chick-fil-A, White told Maina Mwaura, special to the Biblical Recorder, in a video interview.
Cathy's mind was set on making the most of every opportunity and valuing people, White said about her mother. She spoke about Cathy working with one of Chick-fil-A's first employees, an African American man named Eddie White. When asked about their unlikely friendship during an era of legal segregation, White said Cathy knew him as an equal.
"It was this attitude she had that everybody is special," White said.
Cathy attended seminary at a time when few women did. White said when her mother, who never knew her absent biological father, became a believer, she cherished her relationship with her heavenly Father and desired to "grow in that walk with her Lord."
She couldn't afford tuition, but a group of women from her church collected enough funds for her to take classes at New Orleans Baptist Theological Seminary. She graduated from Tift College in Forsyth, Ga., with a double major in history and religion.
Cathy carried what she learned into her marriage and family, White said.
"She was a student of God's word and applied that word to her life … so much of these biblical principles that she knew and studied so well, she talked with my dad about it, they wanted to make sure that was a part of what the business was like."
White and her siblings were never sheltered from the challenges of running a business. She recalled how difficult conversations often came up and "very naturally our family would get up from the table, we'd go sit in the den, and Mom would open the Bible. …
"We realized that the challenges that my dad had, my mother always was a positive support behind those and always bathed whatever we were facing in prayer."
When asked about what she learned about her mother in the process of writing, White said she knew and watched her faith, but realized its depth and passion while reading Cathy's own writing.
"I got to flip through papers where I saw that she had written down so many things and discussions that she had had written out to her Lord, and I thought, 'Wow, what a great woman of faith.'"
Cathy taught her that a relationship with Jesus "is an active trust."
"Mom had so much strength, but that strength didn't come from her trying to rustle it up, but it came from her walk with the Lord."
White said she was amazed at how much her mother "influenced the outcome of this business because she had such a strong foundation of her walk with the heavenly Father."
Cathy's "remarkable" life continues to influence how her three children make decisions today, White said about her family.
"We are all united when it comes to the fact that we are followers of Jesus Christ, and we really, really want to glorify God in all that we're doing. We're gonna make some mistakes along the way. … My mother certainly wasn't a perfect person, but she certainly worked hard to try to make sure that she was doing what God wanted her to do, that she was being obedient to Him."
Watch the full interview:
(EDITOR'S NOTE – This story is adapted from Maina Mwaura's video interview with Trudy Cathy White. Mwaura is a freelance journalist based in Atlanta, Ga.)