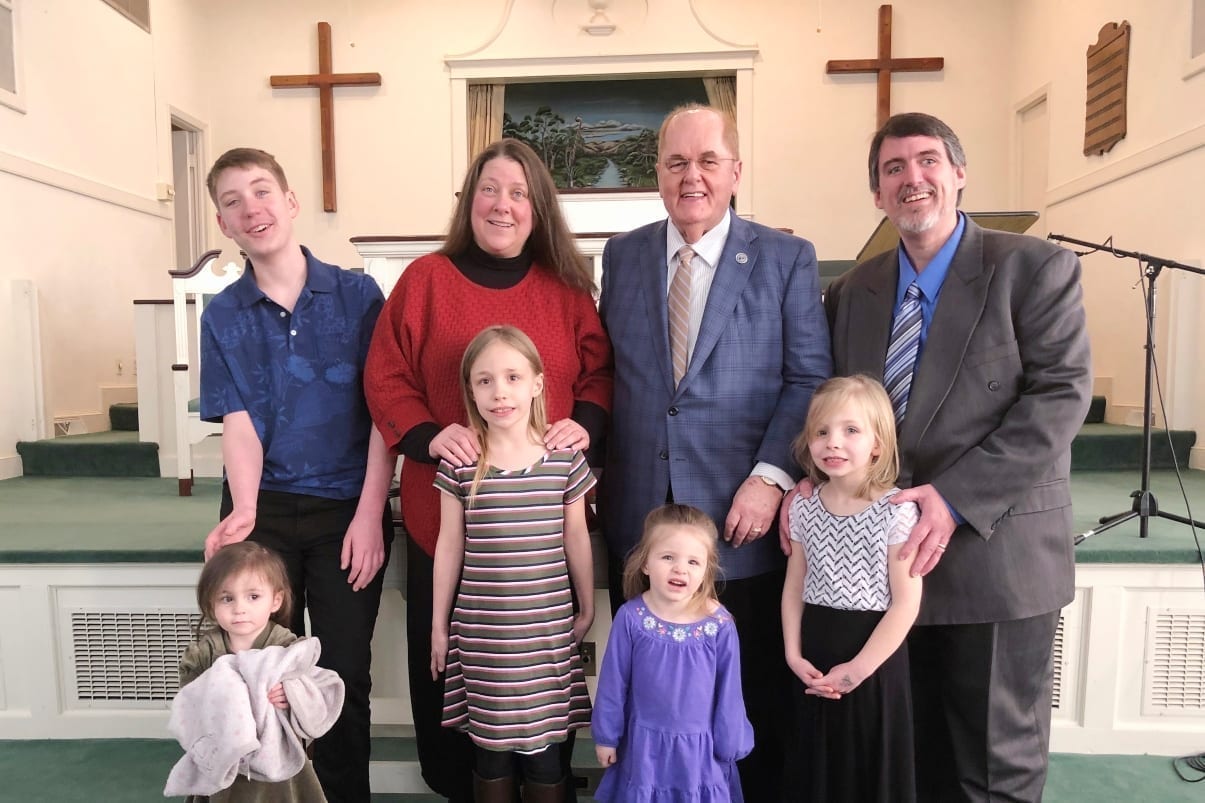 More than 17,000 children remain in foster care in North Carolina, with about 200 in the care of Baptist Children's Homes of North Carolina (BCH). N.C. Baptist pastors and foster parents are calling for more to join them, saying the need for families is greater than ever.
"You don't need many things," said Shanell Cook, a member of Fellowship Baptist Church in Winston-Salem. "They just need love."
Cook and her husband, Roger, have fostered 14 children since 2018 and adopted three of them. She wants families considering foster care to know, "You're not alone … you can't do it [alone]. You gotta lean on others too."
The Cooks have found that help from their local church and from BCH. Other Fellowship Baptist members brought meals and provided transportation for the kids. Local organizations and agencies gave supplies, especially on nights when children were placed with them and needed clothes and basic necessities.
Through BCH's network, the Cooks have also had opportunities to support new foster parents. BCH staff connect them to families to offer advice and encouragement, just as they leaned on more experienced families in the past.
Fostering is difficult and requires adjustments from everyone in the family, Cook said, but she has found that the children placed with them have experienced far greater heartache. "If you're having a hard time, what do you think the child is having?" she often thinks.
Called to care
One of the Cooks' longest placements was a set of three siblings who were with them for nine months in 2019.
"I miss [them] all the time," Cook said. "It's very hard to get attached, but they need somebody. And they need you at that moment. We don't know if they'll be here two hours or two days, two weeks, two months, two years. But we know that we are needed and called upon at that time."
When they receive a call about a child or children needing a home, Shanell and Roger are quick to pray about it and, when they can, ask their children for their thoughts.
"We just feel we're called upon to do that, and as hard as it is to let them go sometimes, they had us for when they needed us," Cook said.
The need remains great, says John Cashwell, pastor of Providence Baptist Church in Harrisburg, N.C. Providence has partnered with BCH to train and license couples to become foster parents and now has an established foster care ministry headed by a paid staff member.
COVID-19 brought added challenges for the ministry. While the need for parents increased, the ability to offer licensing classes declined because of social distancing restrictions.
Churches will vary in their responses based on available resources, Cashwell said, but he encouraged leaders and members to pray for the needs of foster care, become aware of them and evaluate ways they can minister.
"If churches really would take seriously the mandate of James 1:27 and look after orphans and widows … we would start looking and saying to our church family, 'How can we actually get involved with an organization like BCH that has it covered? That enables us to do it and do it with integrity?'" he said.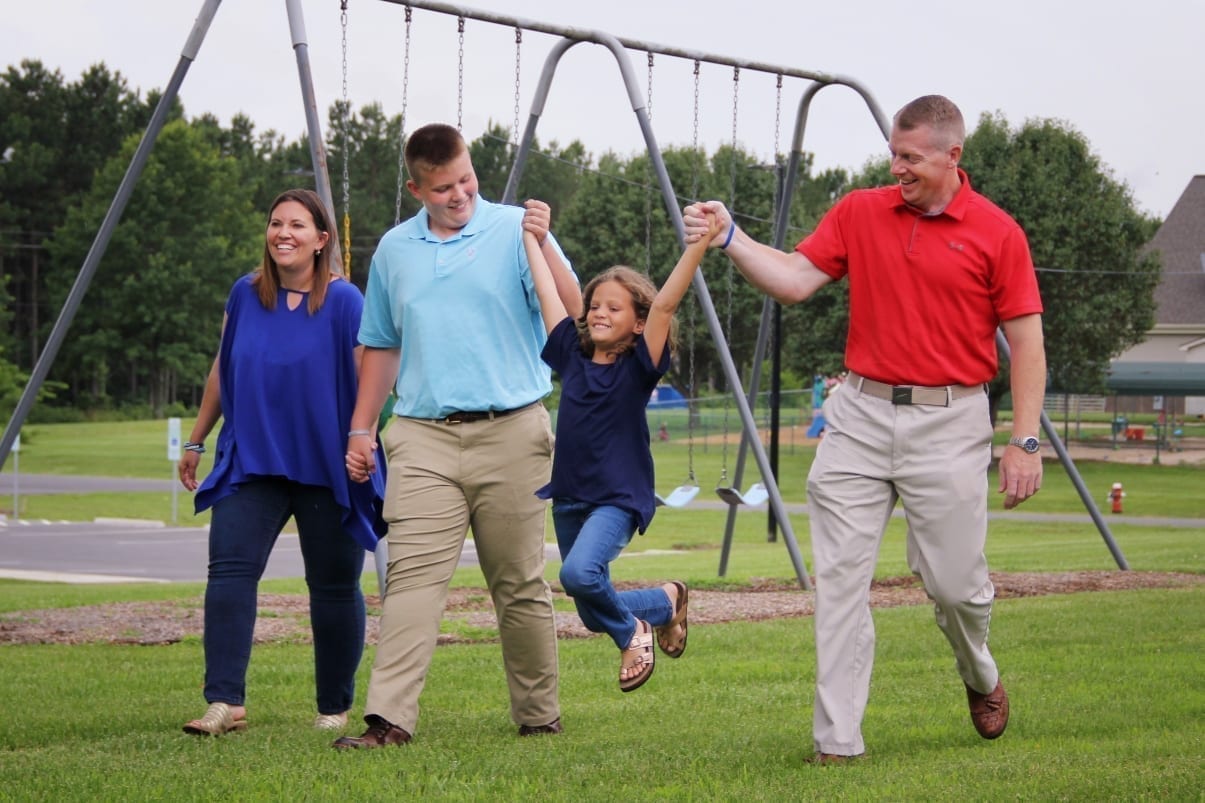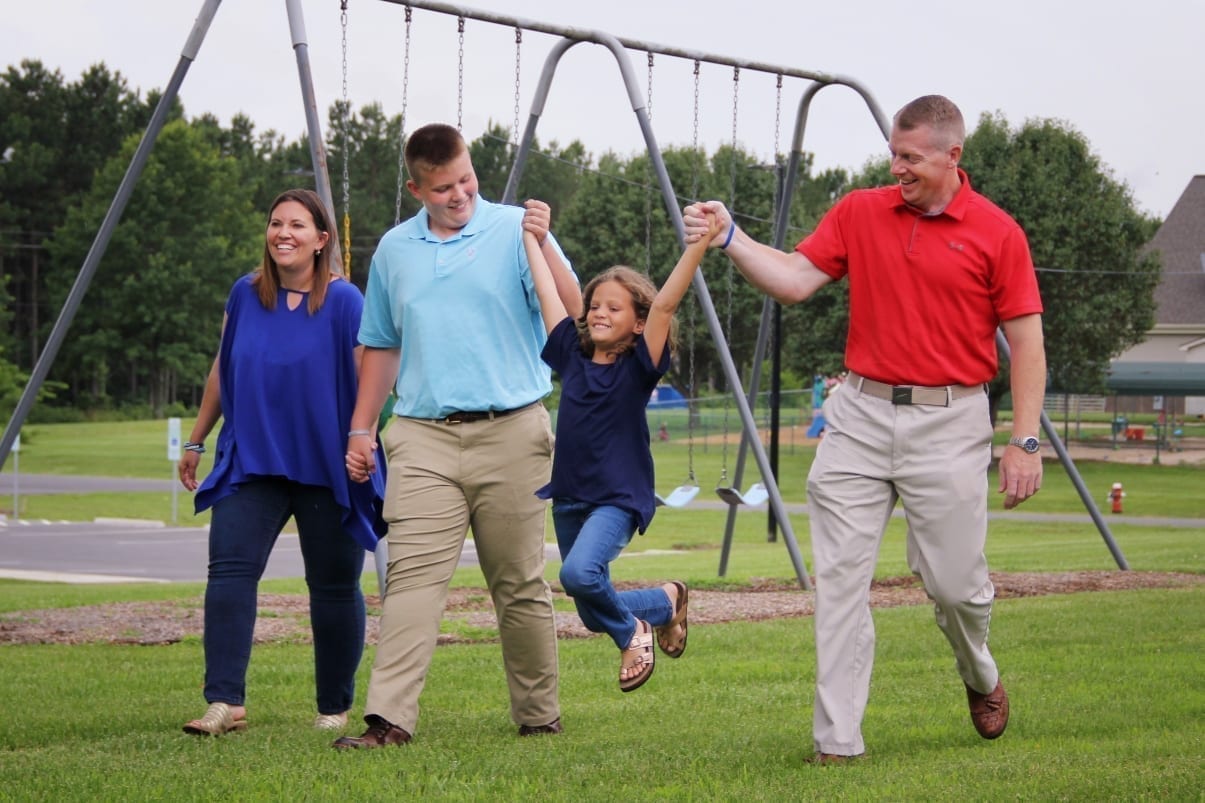 BCH photo
In 2019, Roger and Shanell Cook adopted Makayla after more than a year of fostering her.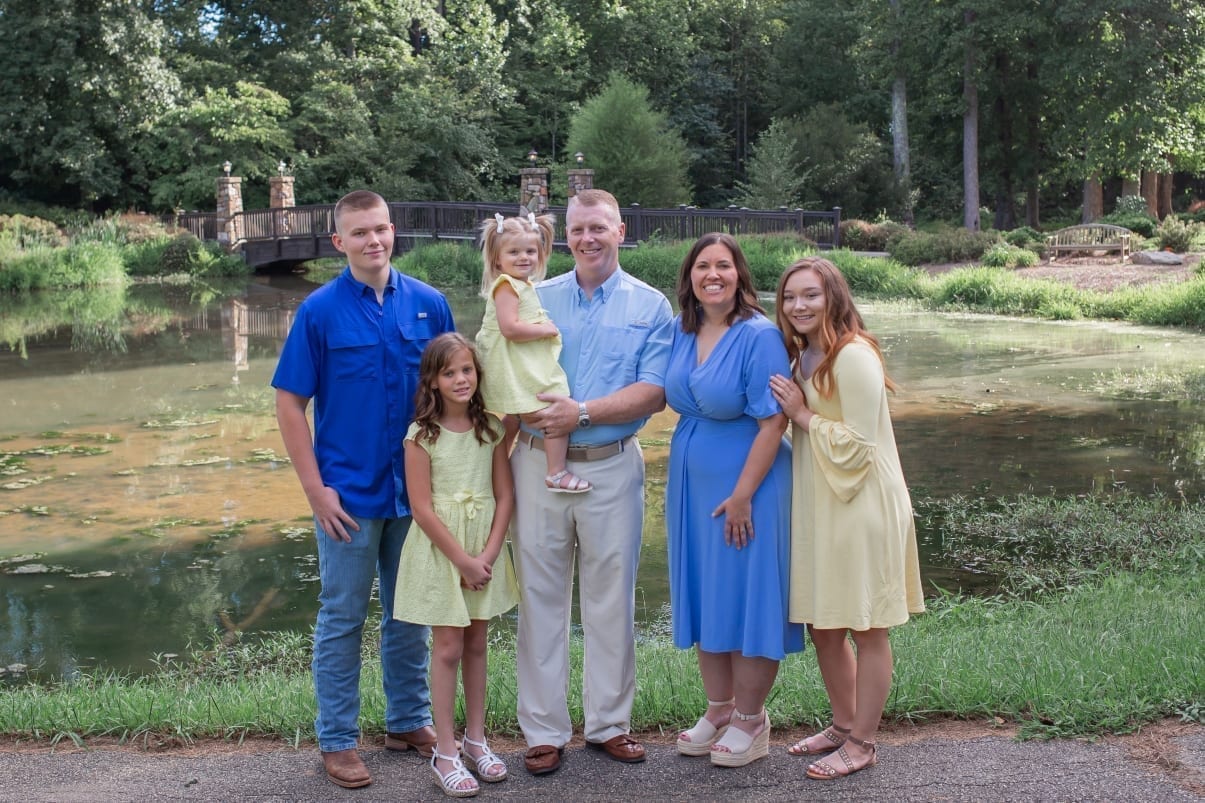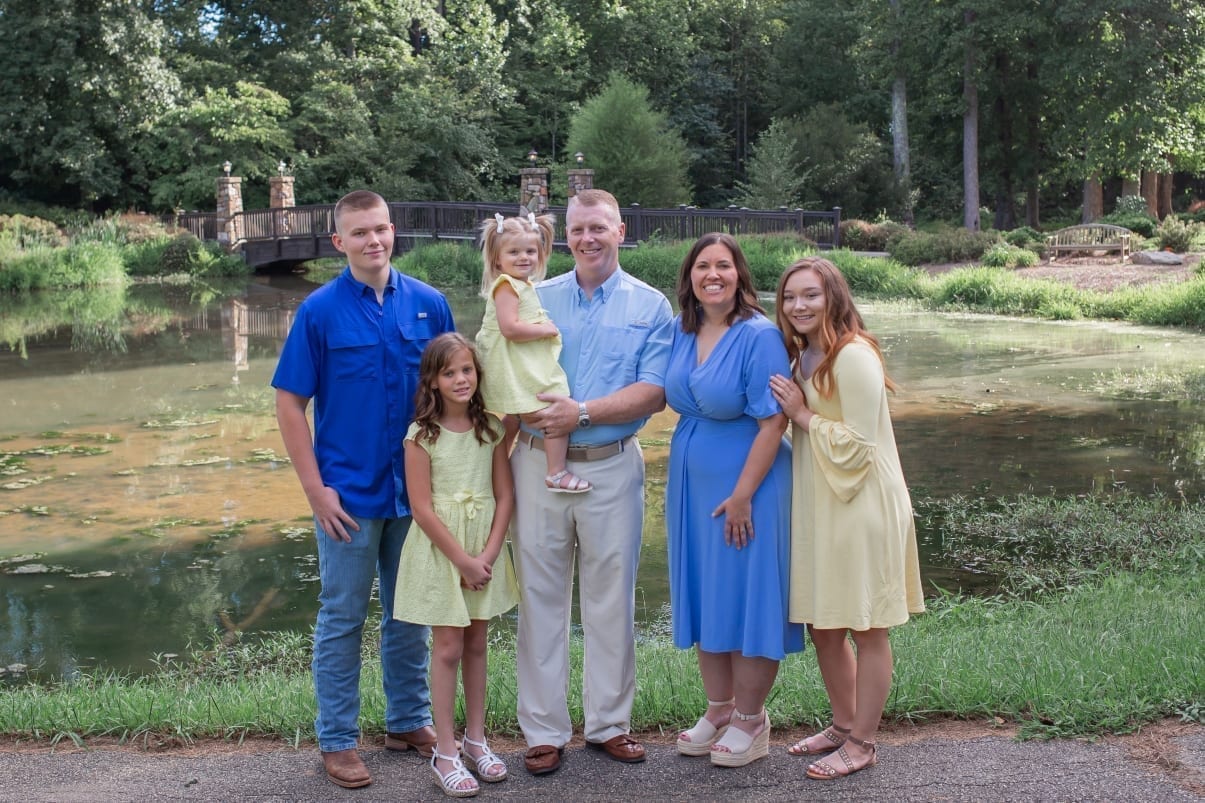 BCH photo
The Cooks are now a family of six. Ashley and Harmony were adopted in 2020.
Not all churches may be able to staff a full foster care ministry, but members can volunteer time and resources to help families. In addition to providing licensing, Providence offers continuing education and counseling for foster families. They organize parents' nights out. They have a storage unit filled with beds, cribs and other essentials parents might need when children are brought home to them. All services are open to foster families in their community.
Cashwell said Providence's longtime support of BCH's ministries – which began about 17 years ago – comes from a desire to live out a pro-life ethic. He sees it as "personally and collectively getting involved as God's representatives in trying to touch the marginalized."
"It's not just a once-a-year emphasis," he said.
For Dave and Charlotte Cline, the motivation to become foster – and eventually adoptive – parents was the same.
Cline, pastor of Olive Branch Baptist Church in Roxboro, said he and his wife individually felt called toward adoption even before they were married. The choice to pursue foster care came from a desire to obey the Lord, minister to children in need and demonstrate a consistent pro-life ethic, Cline said.
When they moved from Virginia to North Carolina in 2016, the Clines learned about BCH and were drawn to the integration of ministry and foster care. They received training from BCH staff and were licensed to be foster parents in May 2018.
Six months later, four sisters were placed in their home. When the girls' cases changed toward adoption, Dave and Charlotte pursued that possibility. Their daughters' adoption was finalized in January 2020.
Cline also credits Olive Branch for their support of the family throughout the foster care and adoption process.
"They love our kids," he said. "They love our son, and they love our daughters. … Nobody in the church treats them like 'those adopted kids.' They're treated like kids in the church. That's been a blessing."
'Untapped potential'
In 2018, the Family First Prevention Services Act placed an emphasis on family foster homes over group homes for children.
Keith Henry, BCH chief operating officer, said they studied the state's needs and searched for solutions to keep as many children in Christian homes.
"What is really the untapped potential here in terms of growing Christian foster homes? We said, obviously the church is the answer here," Henry said.
The math is easy, he said. With about 17,000 children in foster care and more than 4,000 N.C. Baptist churches, "that's only four kids per church. We could make this happen."
BCH leaders were confident that foster families who are part of a local church are almost guaranteed to have a trustworthy support system.
"This isn't the fastest way to grow, but it's the best way to grow," Henry said about expanding the pool of foster families by partnering with local churches. Today they have about 96 currently licensed families in 52 North Carolina counties. BCH has a goal to have licensed families in all 100 counties.
BCH partners with churches to develop foster care and adoption ministries. Staff train church leaders and members on how to license families, support foster families, and how to care for children who have experienced trauma. They also work with churches to provide ongoing guidance for foster families as they face obstacles.
If you are interested in getting involved, visit bchfosteradopt.org for more information.