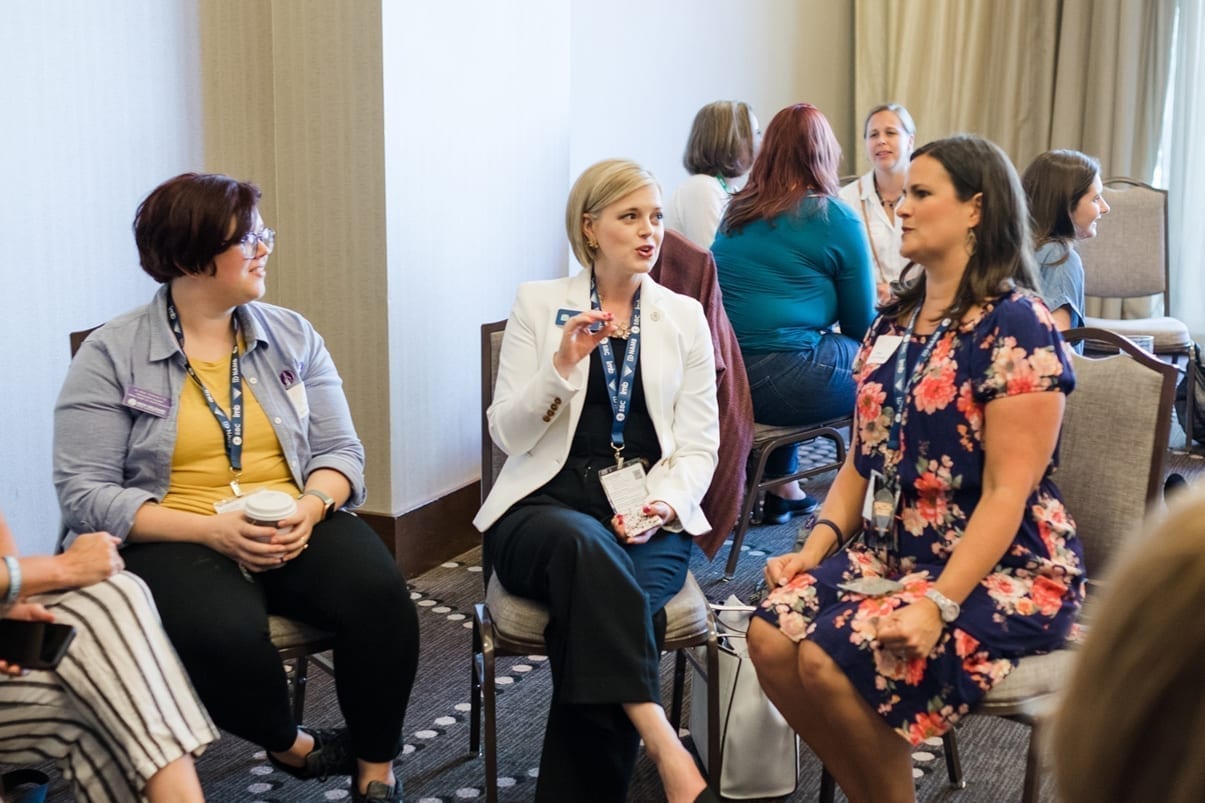 In a spirit of gratitude and enthusiasm for how the Lord is bringing women together through scholarship across Southern Baptist seminaries, more than 30 women met together the day before the 2021 Southern Baptist Convention (SBC) annual meeting. The June 14 meeting was the first of its kind tied to an SBC annual meeting.
Societies for Women in Scholarship across three SBC seminaries – Southeastern Baptist Theological Seminary (SEBTS), Southwestern Baptist Theological Seminary (SWBTS) and New Orleans Baptist Theological Seminary (NOBTS) – gathered to fellowship and connect with one another.
These societies have provided a space for women in theological education to participate in theological discourse, present papers in preparation for doctoral work and think through ministry in the local church.
The first society began at SEBTS in 2016 when students Amber Bowen and Bekah Stoneking started meeting over coffee for theological discussions and collaboration of ideas. As other women began entering into these conversations, they saw the need and desire for women to come together around theological scholarship. Now with more than 25 members, the SEBTS chapter continues to spur on other seminaries around the country to create similar societies.
Two of those have followed suit – SWBTS and NOBTS. Terri Stovall, dean of women and professor of women's ministries at SWBTS, explained that their group began on the cusp of COVID-19 halting its progress during the 2020-21 school year. Their first meeting in March 2020 hosted David Dockery, the seminary's theologian-in-residence, with approximately 35 women in attendance. She said she is excited for the ways God is using women in theological education at SWBTS and the greater SBC.
"There are some really solid, strong, called, gifted women doing amazing things, not just in ministry, but in the academy," Stovall said. "[They are] speaking into things that will impact other people in a very positive and kingdom-focused way."
SEBTS photo
SEBTS associate dean and assistant professor Julia Higgins and SEBTS master's student Kathryn Dohl have a lively discussion during the SBC Society for Women in Scholarship meetup June 14.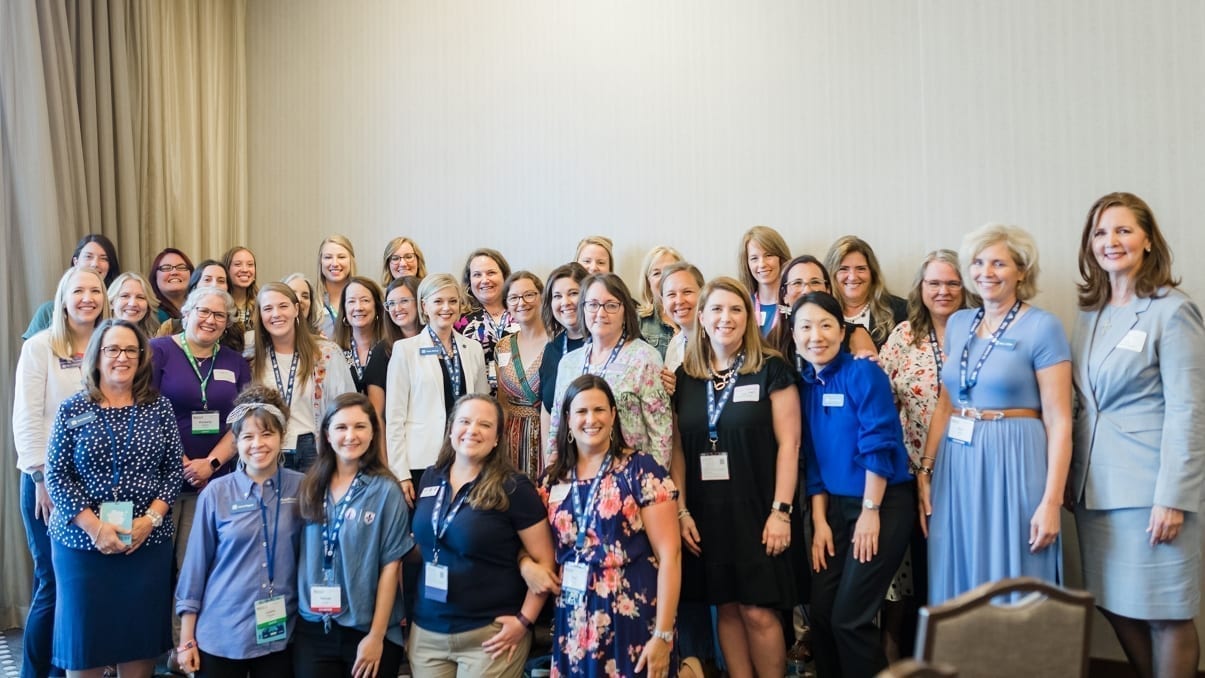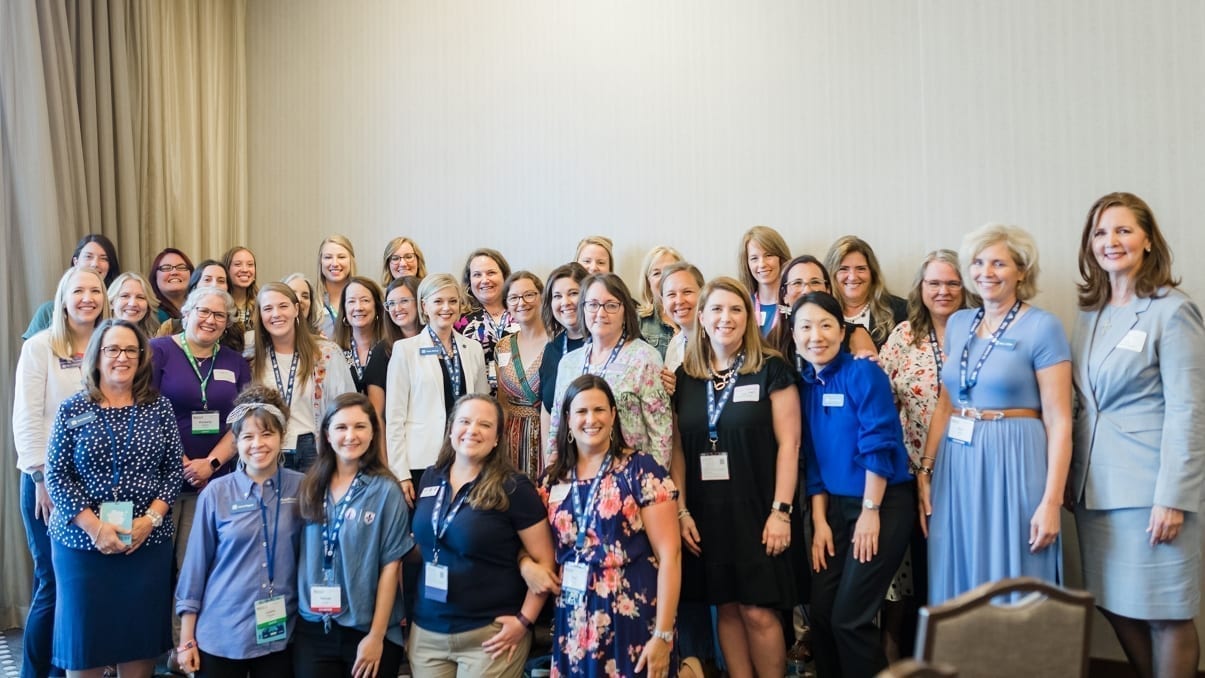 SEBTS photo
Societies for Women in Scholarship are providing spaces for women in theological education to participate in theological discourse and network with one another.
The NOBTS society launched in March of this year due to the pandemic. Within a few short months the group is gaining traction with 58 members, composed of both students and alumni. Emily Dean, assistant professor of ministry to women and director of women's academics and organizations at NOBTS, noted that the group has begun workshops focused on writing and researching with plans to continue them into the fall semester. The first of those workshops featured Sandy Vandercook, associate dean of Leavell College and professor of English and education.
Prior to the recent Nashville meeting, Dean said, "I think it's going to be a great opportunity for encouragement for networking with one another, and also highlighting what God is doing among women who are pursuing theological education in the SBC."
SEBTS and NOBTS are member-based, while SWBTS is not. Regardless of slight differences in structure, each society was built on the foundation of providing a space for women to discuss orthodoxy and orthopraxy in an environment where they are often the minority in the classroom.
"It was a joy to gather in a room full of like-minded women from sister seminaries," said Julia Higgins, associate dean of graduate program administration and assistant professor of ministry to women at SEBTS. "I'm sure we will look back on this first gathering of the Societies for Women in Scholarship from NOBTS, SEBTS and SWBTS as a day that friendships were forged as we strive to fulfill the mission together."
(EDITOR'S NOTE – Lauren Pratt is news and information specialist with SEBTS.)