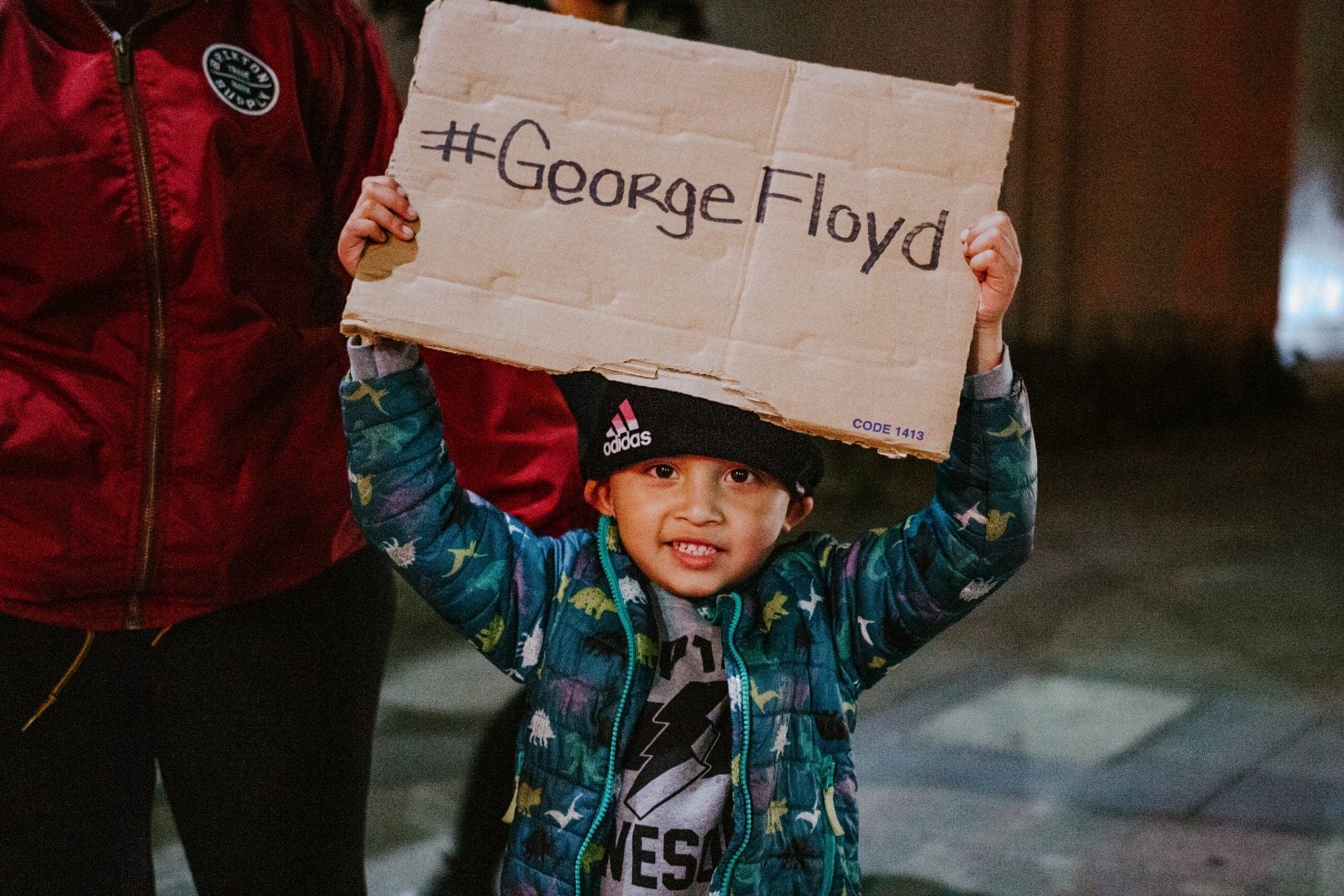 I have watched more online videos than I can count in the aftermath of George Floyd's death. Pain, grief, anger and fear are washing over our society, creating waves of unrest that flood our city streets.
The prevalence of smartphones has given us innumerable first-hand accounts in high-definition video, including the one capturing Floyd's last moments on earth.
But there's one theme among the myriad of images that has gripped my heart. It's the strength displayed by many leaders in the African American Christian community.
I hear impassioned pleas for justice, emotional laments for lost lives and convictional calls for unity. And those displays of courage and compassion are not new.
"We rejoice in our sufferings," the Apostle Paul wrote in Romans 5:4, "knowing that suffering produces endurance, and endurance produces character, and character produces hope."
Centuries of unjust and unfair treatment have broken down Black Christian churches in America, but God has built them up. He is working among them, producing perseverance, integrity and a deep dependence on God. Those are the character qualities we need from our leaders. Those are the virtues that will help our churches proclaim the whole counsel of God and take a stand as bold witnesses in the face of injustice.
James Roberson, local pastor who organized the protest, urged protestors to keep it peaceful today. "This is our city" #GeorgeFloyd pic.twitter.com/3DaKFNlbyq

— Amy Julia Harris (@amyjharris) June 2, 2020
Southern Baptist leaders across the nation issued a strong and clear statement recently. The message was signed by every SBC officer and entity leader, including all 41 state convention heads. It expressed words of grief for George Floyd's untimely death and called for the end of racial inequities in our justice system.
I support the statement and celebrate its wide reception. Yet, its signatures reveal an ongoing problem for our convention of churches. Among the 58 leadership posts represented on the list, only two are held by African Americans.
We have verbalized our desire for racial equality and diversity across Southern Baptist life many times. It's time to demonstrate those convictions through actions that show long-term commitment.
If we are sincere about shoring up racial equity among Southern Baptists, we need more non-white leaders. I'm not advocating for tokenism or a superficial form of affirmative action. I'm calling for a recognition of authentic leadership, the kind that leads to a diverse and unified convention.
Look around. Times of difficulty bring out the best in good leaders, and I see courage, character and competence on display.
Southern Baptists, if we want to see change happen in our society, we must start within our own ranks. Our churches and communities need the God-wrought convictions and gifts demonstrated among non-white leaders.
As you watch these events unfold, do you see what I see? Diverse leadership is an important step forward.