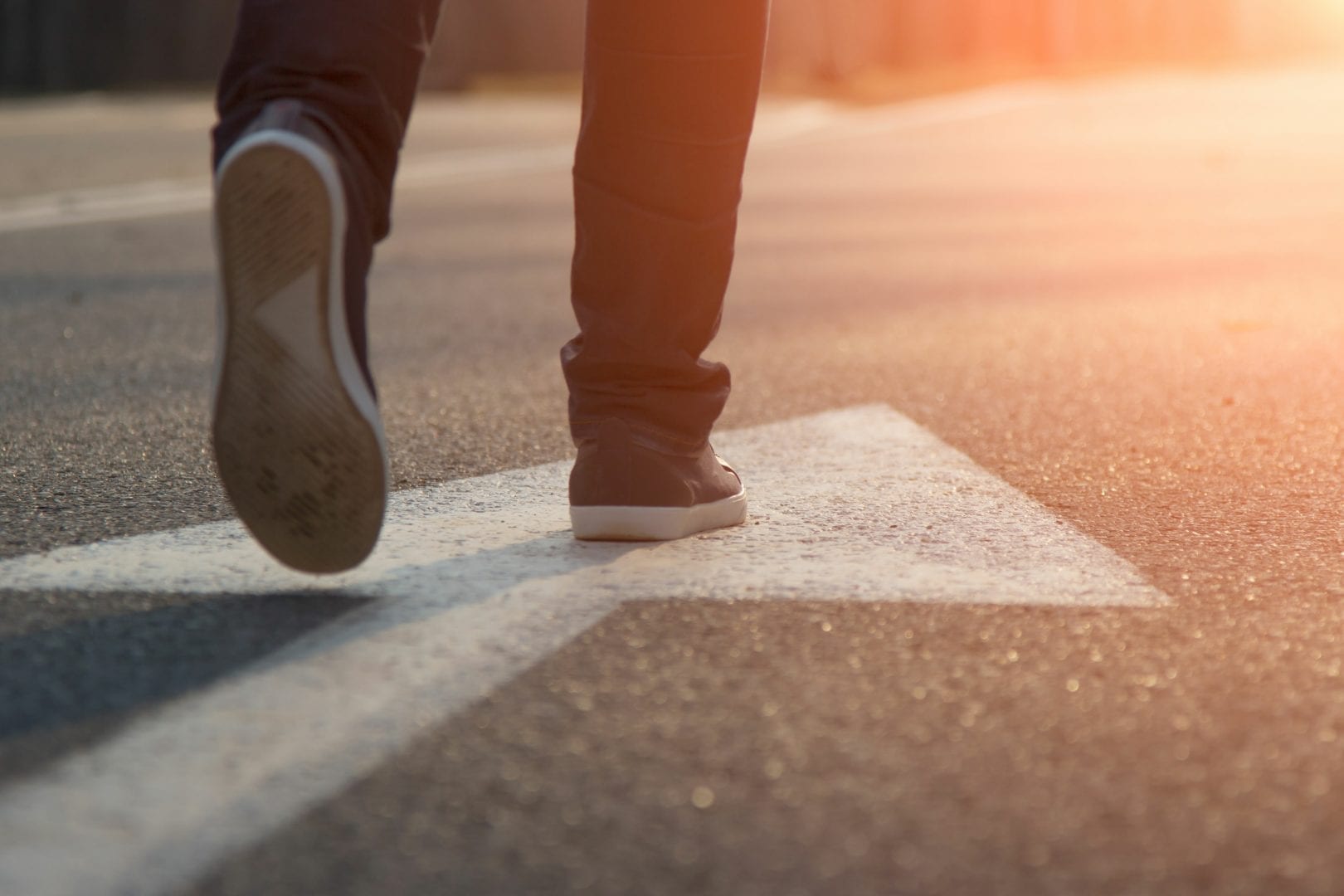 The Great Commission is the heartbeat of Southern Baptist life. It is the reason why our churches choose to lock arms together in partnership. At our best, this is what we do. And like all core values, our missions focus must be passed down to younger generations. That means we must seek to understand the opportunities and obstacles that lie before us.
In that spirit, the International Mission Board (IMB) commissioned a study last year to shed light on what young people think about missions. Barna Group conducted the survey and published the ensuing report, titled Future of Missions: 10 Questions about Global Ministry the Church Must Answer with the Next Generation.
"As the largest missionary-sending agency of our kind, we're compelled to search for solutions to the challenges of a declining missionary candidate pipeline and a plateaued giving stream," IMB president Paul Chitwood wrote in the preface. "We can no longer expect that future generations of Protestants will inherently engage in missions education and missions action."
Barna's research offers insight into the trends and challenges facing Southern Baptists as they work to recruit the next generation of missions participants and supporters. The report highlights numerous data points worth consideration.
Here are five takeaways that I believe ministry leaders must consider as they think about missions in the next generation.
1. Diversity isn't a distraction.
Calls for more ethnic diversity in Southern Baptist circles are sometimes met with indifference because racial issues are perceived as secondary to higher priorities, such as global missions. Yet, according to Barna's research, ethnic diversity may be a key factor that enables us to send more missionaries than ever.
Black, Hispanic and other ethnic minority respondents between the ages of 18 and 34 were more likely than their white counterparts to be potential missionaries and say they would financially support a missionary. If we plan on increasing our missionary force, we must involve more non-white Christians in our cooperative efforts.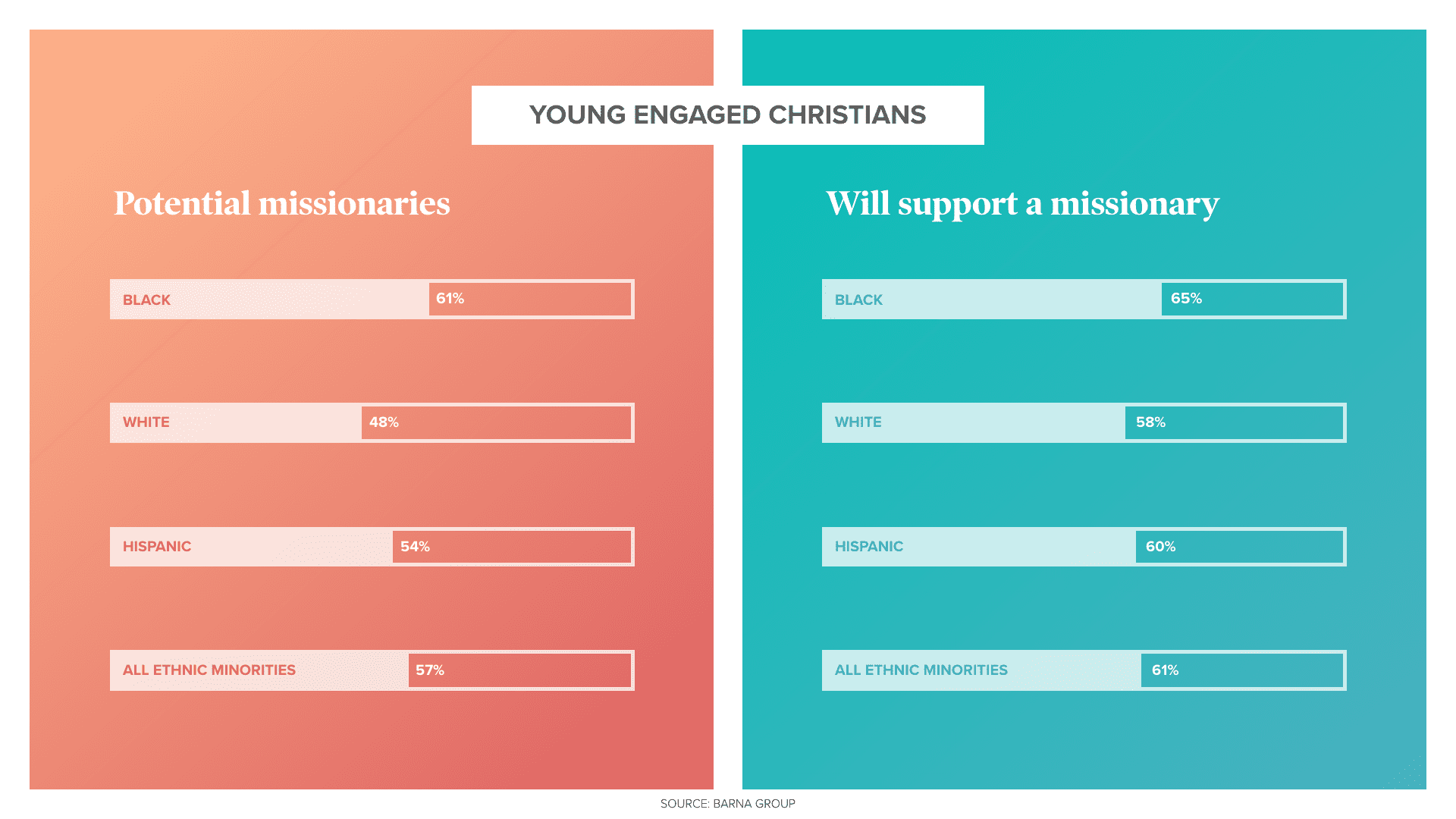 It's important that Southern Baptist churches and ministries work to develop missions and discipleship pipelines that prioritize and demonstrate ethnic diversity. Non-white leaders must feel engaged and trusted to lead many of those sending efforts.
2. Introduce young people to a real, live missionary.
Anyone who raises financial support for a ministry understands that faces and stories connect with potential donors better than faceless programs. The latest research proves that yet again in the rising generation.
The Future of Missions report said young Christians who know a missionary are more likely to say they will give to missions, pray for missionaries and go on a mission trip. Southern Baptist churches and other ministries would do well to find ways to connect with those serving on the field.
New technologies like video calling and live streaming provide more ways than ever to ensure young Southern Baptists can get to know their gospel partners around the world. In the future, our greatest missions recruiters will be the ones already living on mission.
3. Be honest about our shortcomings.
Sin has a way of creeping into anything and everything sinful humans set out to do, even mission work. Young adults (ages 18-34) appear to be more concerned than older Christians about problems associated with missions in the past. One-third (34%) agreed that "In the past, mission work has been unethical." Similarly, 42% agreed that "Christian mission is tainted by its association with colonialism." The number of older Christians that agreed with those statements was lower by more than 10 percentage points for each question.
This data does not suggest that young Christians see all mission work as bad, nor does it suggest that older Christians see missions through rose-colored lenses. It simply means we must be honest that Christian missionaries and mission strategies sometimes have shortcomings, just like the rest of us.
4. Avoid jargon when possible.
Christian language ebbs and flows with each generation. Certain terms and phrases may become very popular during certain decades, and then disappear almost completely in the next. Other differences in preferred language may be due to education or experience in church circles.
According to Barna, young adults don't seem to care for Christian jargon when describing mission work. The survey showed that 65% respondents aged 18-34 preferred to use a more plainspoken term – "sharing faith" – over other words like "witnessing" and "winning souls." The words "evangelism" and "convert" were preferred by only 16% and 8% of young adults, respectively.
Certain terms used in church circles have a certain biblical or theological significance, so it may not be wise to avoid them completely. But church leaders should be intentional about how they use language when communicating the importance of missions to younger generations.
5. Engage their hearts and hands.
There is no shortage of debate and controversy in the evangelical world over the place and priority of gospel proclamation versus humanitarian aid in the mission of God. I will not attempt to settle that issue here, nor did the researchers when they authored the Future of Missions report. However, the study was able to reveal that Christians of all ages see verbal evangelism and tangible help as complementary. Forty-five percent of teens, 43% of young adults and 45% of older Christians want to see both aid and evangelism as part of mission work.
Some Christian groups emphasize humanitarian aid while overlooking gospel proclamation, even though meeting temporary needs can never replace the genuine offer of eternal salvation in Christ. Likewise, other groups go to the opposite extreme, focusing on verbal evangelism while ignoring physical needs. They fail to demonstrate the love of Christ in tangible ways that build trust and open the door for sharing the gospel.
We must emphasize both aid and evangelism, acknowledging the priority of gospel proclamation that leads to eternal life. Barna's research showed that about one third of respondents in all age groups agreed with that framework for understanding aid and evangelism. I pray that Southern Baptist churches can continue to equip believers with a biblical understanding of missions, so that one day higher numbers of Christians will both understand and participate in missions activities that engage their hearts and hands.
Purchase the full report at Barna.com.