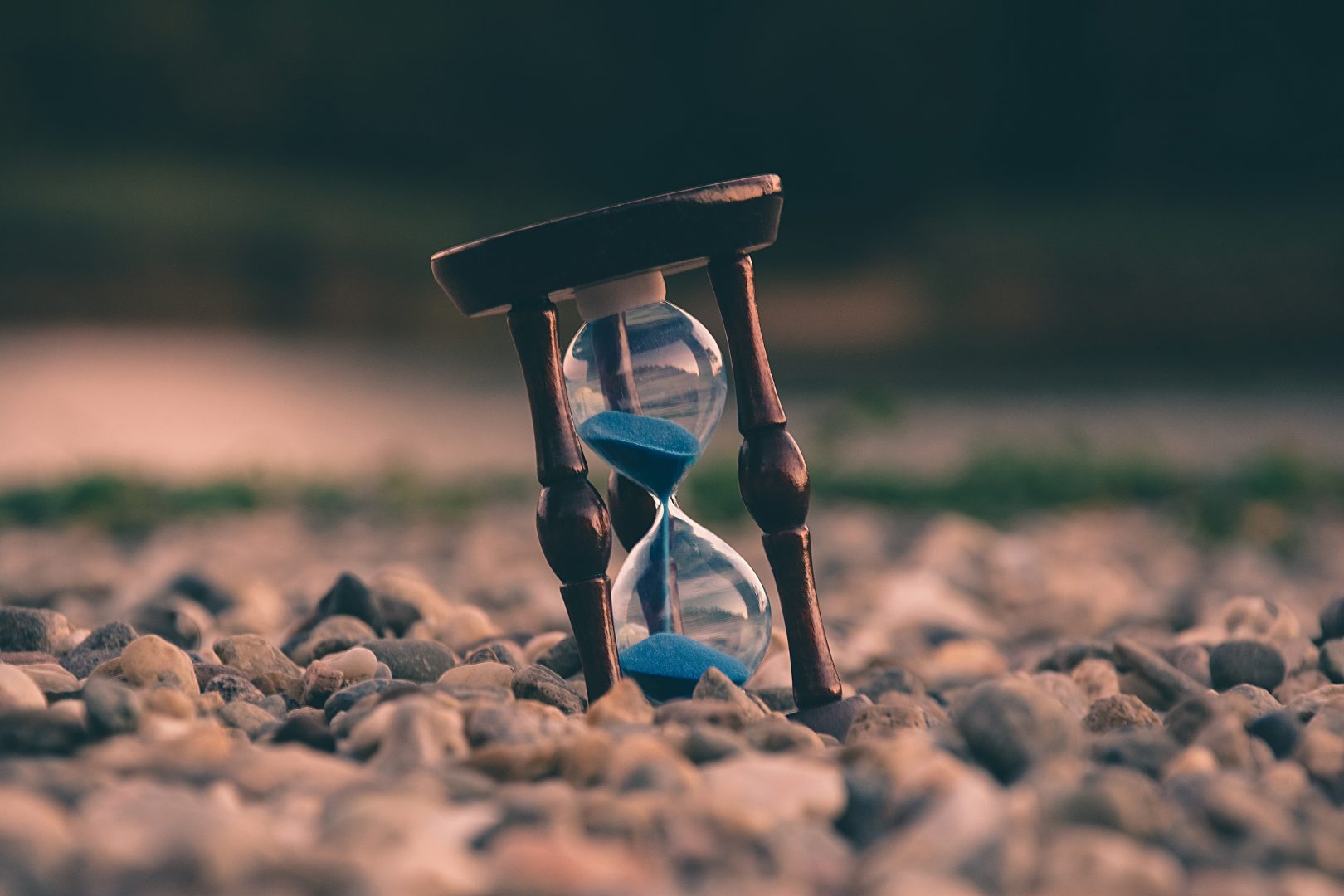 Time is a tool God created in order to operate the temporal world according to His purpose. There is no such thing as "time" in the realm of eternity. However, as long as we live on this earth, time is a limitation all of creation is obligated to observe. We submit to its boundaries every moment of every day.
The Bible has countless references to time. Every battle, every leader, every prophet, every event is couched in the context of specific times, because time is important. When it is gone, time is never recovered, never relived. We say time has "expired."
The psalmist said, "But as for me, I trust in You, O Lord; I say, 'You are my God.' My times are in Your hand …" Psalm 31:14-15b, NKJV.
Time imposes many changes on us, whether we like it or not. It's part of our all-knowing, all powerful God's plan to work through cycles of change.
Last year I began reflecting on God's purpose for the mission of the Biblical Recorder (BR) from a different perspective.
I realized it was time for the BR to evaluate the ways we serve North Carolina Baptists and consider a new course to take the organization to the next level. Either I must take those steps and retire in a year or two, or new leadership would need to be identified and allow that leader to provide visionary leadership to better serve our churches, ministers and lay leaders. The time for a change is now.
Leaders are like the stages of a rocket. At a specific time, each stage burns with the energy needed to thrust the payload to new heights, then it is jettisoned so the next rocket can do its job. The payload is still the same.
Considering every part of the Recorder's work, I believed it was time to step down as editor and ask our board of directors to bring new leadership to the BR. So, last October I announced my retirement, effective May 31, 2019.
Timing is important. Believers serve according to God's time and purpose. I believe this is His infinite plan.
Seth Brown, content editor of the Recorder for the last four years, was recently elected by the Biblical Recorder's board of directors to be the next "rocket stage" for this 186-year-old ministry.
I fully support the board's action and Seth's pending leadership of this organization.
Seth is an ordained Southern Baptist minister and a founding team member of Imago Dei Church in Raleigh. Growing up in Mississippi, he inherited a strong background in traditional Southern Baptist churches. Yet, he is part of a younger generation that God is using to advance Kingdom work.
Working on the Recorder's staff for half of my tenure as editor, Seth has gained a healthy understanding of North Carolina Baptist life.
He has a strong commitment to Southern Baptist missions and the Cooperative Program. He is on top of happenings in Southern Baptist life and has earned the respect of many Baptist leaders.
When we posted news on the Biblical Recorder's website that Seth Brown is the new leader of this news journal, many Baptists commented on Twitter about the announcement.
Danny Akin, president of Southeastern Seminary tweeted, "Congratulations @dsethbrown. This is a great thing for NC Baptist(s). You have our love, support & prayers."
Other tweets said, "What a great move! @dsethbrown is an outstanding reporter that will continue the incredible @biblicalrecord legacy."
"Incredibly stoked to hear about @dsethbrown!! Great news for NC Baptists and @biblicalrecord."
"This is great news! @dsethbrown has demonstrated he is one of the best religion reporters in the country. Following the great leadership of @kablume, I'm confident that the BR's best days are ahead!"
"A huge congratulations to @dsethbrown on his election as editor of @biblicalrecord. Seth is one of the most talented young leaders within the SBC. Such a great move!!"
"Congratulations to @dsethbrown, one of the sharpest minds in religious journalism in America today. If you don't know Seth, you should follow him. The NC Biblical Recorder has become the top Baptist paper of late. So glad to see him lead this publication. Just great news."
I want to ask you to pray for Seth and the entire BR staff. They believe in the value of their ministry to Baptist churches and leaders. They need your prayers.
I believe strongly in the future of Baptist journalism in North Carolina also, and I call on my fellow N.C. Baptists to fully support the Recorder.
There is another very important part of my personal life that I weighed when considering God's timing for my retirement.