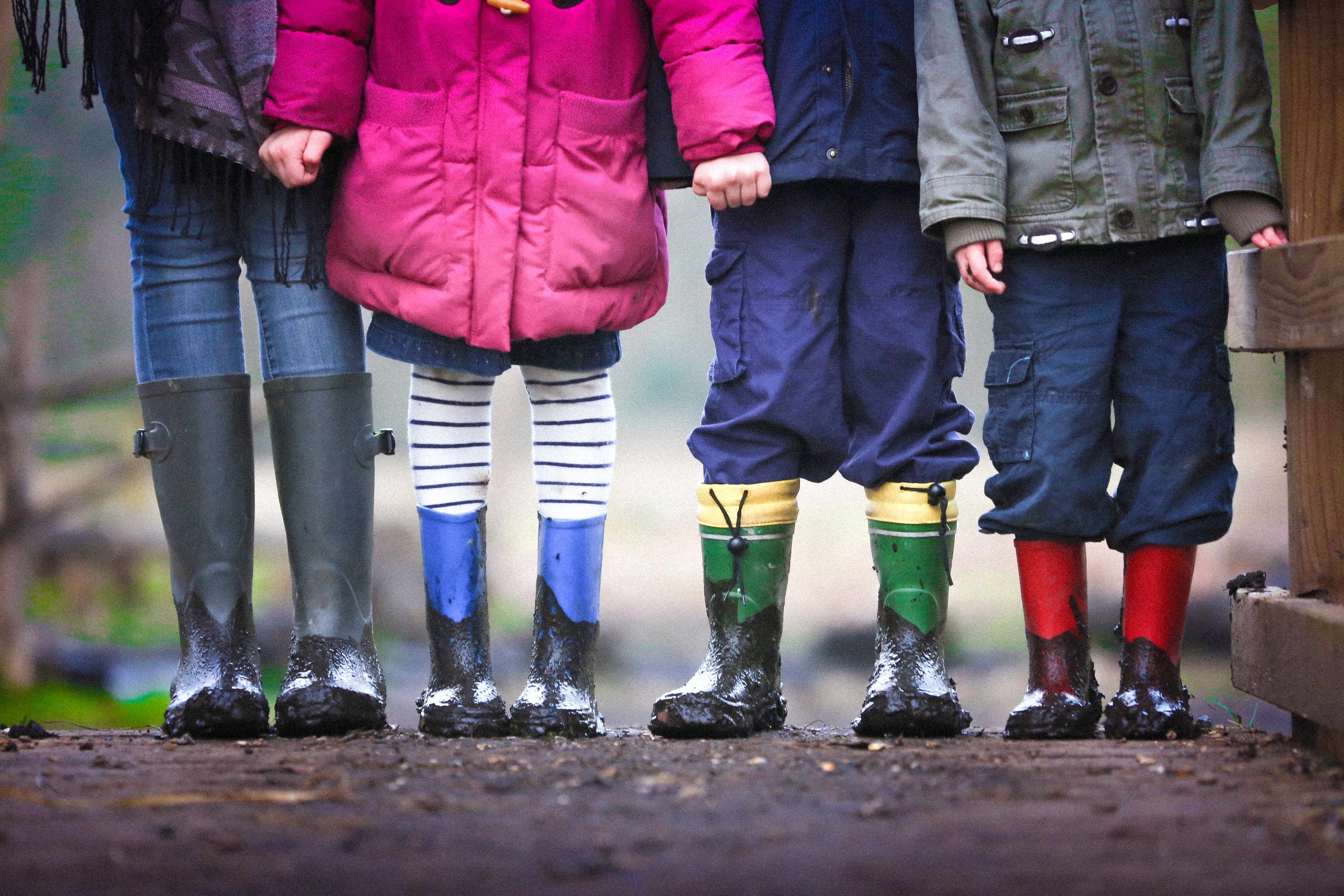 The Book of James has often been described as "the gospel in shoe leather" because it provides numerous practical examples of how we are called to live out our faith in the world. At the outset of the book, James writes, "Pure and undefiled religion before God and the Father is this: to visit orphans and widows in their distress, and to keep oneself unspotted from the world" (James 1:27). Caring for the less fortunate and pursuing personal holiness are two themes that recur throughout the pages of the book.
One of our most significant ministry partnerships is with the Baptist Children's Homes (BCH) of North Carolina, which provides countless opportunities for us to put the gospel on display. BCH was founded by John Mills of Thomasville on Nov. 11, 1885, to "provide the highest quality of Christian services to children, adults, and families in a caring culture of measurable excellence."
The original vision of the Baptist Children's Homes is still being lived out today, thanks to your prayers and support. In 2018, nearly 16,800 boys and girls in North Carolina were removed from their families because of abuse, neglect and addiction issues that crippled parents. Baptist Children's Homes welcomes these children into caring cottage homes and foster care family homes where compassionate adults not only take care of their every need, but they also share with them the unconditional love of Jesus.
There are many ways you can support and get involved with the ministry of the Baptist Children's Homes. One way is through your prayers and financial gifts during the BCH annual offering in November. This year's offering theme is "Hope & Future" based on Jeremiah 29:11. The operation of this ministry requires much greater financial support than what Baptist Children's Homes receives through the Cooperative Program, so I encourage you to give a generous gift as a family to support the Thanksgiving offering. Lead your family to pray for Michael Blackwell, his staff and the children who are in their care.
Your gifts to the BCH through this special offering impacts the lives of children, families and adults. In addition to locations in 21 communities across the state, BCH also serves aging adults, single mothers, teen mothers, orphans, foster families and more. BCH also trains and supports couples to become a licensed family foster home to North Carolina boys and girls. BCH also trains churches to begin their own foster care ministries.
Of those who come to BCH, 70 percent are unchurched, and over the past five years, BCH witnessed nearly 670 professions of faith. In 2018 alone, BCH impacted the lives of more than 94,000 people through its various ministries.
Please join in the week of prayer for the BCH ministries and offering from Nov. 10-17. Prayer prompts (below), resources, promotional videos and more about this year's offering are available at bchoffering.org.
As we look forward to the Thanksgiving season, consider how you can impact the lives of those less fortunate across our state through a financial gift to the Baptist Children's Homes of North Carolina. Your gift goes to provide food, clothing, shelter and an opportunity to know Jesus Christ personally.
"For I know the thoughts that I think toward you, says the Lord, thoughts of peace and not of evil, to give you a future and a hope" – Jeremiah 29:11 (NKJV).
BCH Week of Prayer
Baptist Children's Homes of North Carolina Week of Prayer is Nov. 10-17. Here is a prayer guide for each day.
Sunday – Pray for children and families in your community and across North Carolina.
Monday – Pray for the thousands of lives BCH serves each year through its 21 NC locations.
Tuesday – Pray for the cottage parents, care givers, chiefs, foster parents and staff who give of themselves around the clock to care for boys and girls.
Wednesday – Pray God will lead couples to be foster parents through BCH's family foster care ministry.
Thursday – Pray for the men and women who live at BCH's nine statewide homes for intellectual & developmentally disabled adults.
Friday – Pray for orphans at Good Shepherd Ministries in Quetzaltenango, Guatemala.
Saturday – Pray for BCH president/CEO Michael C. Blackwell as he leads the ministry.
Sunday – Pray that the children and families BCH ministers to will come to know Jesus as their Savior.