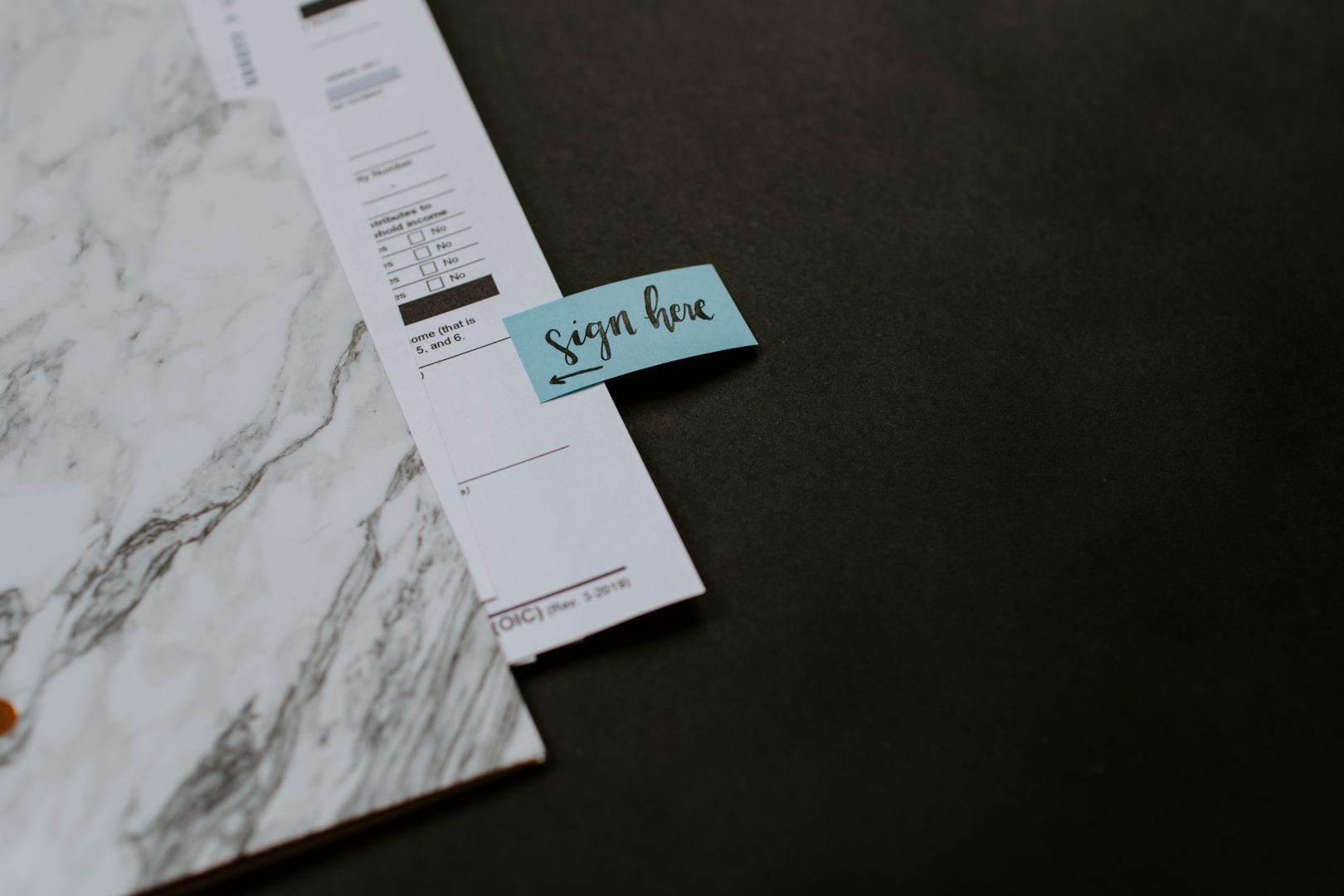 Baptist State Convention of North Carolina (BSC) staff members, in consultation with legal counsel, developed these step-by-step instructions to provide guidance for churches in applying for a Paycheck Protection Program (PPP) loan as part of the Coronavirus Aid, Relief, and Economic Security (CARES) Act.
1. Contact your local bank.
The application for the Payroll Protection Program (PPP) will be processed by local banks that participate in the Small Business Administration (SBA) loan program. Please be aware that many banks will only take applications from current customers for a period of time. By the time they open the applications to non-customers, the funds may have already been fully allocated.
So start with the bank you already do business with, and ask if they will be participating in the PPP loans. If not, start contacting other local banks and find one that will take your application even if you do not currently bank with them.
Please understand that the fees set by the PPP that banks can receive from the SBA for processing these loans is very small. There is not a big incentive for the banks to participate, and some are choosing not to participate.
If your current bank is participating (or once you find one that is participating and will process PPP loan applications for non-customers), tell them you plan to submit an application, and ask what information the bank will require to process the application.
There is a lot of "standard" information that every bank will need, but there may be additional information that a bank may choose to require as a part of the application process. Those requirements will vary from bank to bank. Make sure you know what documentation the bank you are working with requires. This may include certain legal documents, financial documents and more. Some of the most common documents will be covered in the coming steps.
2. Get approval from your church to borrow money.
Most churches have financial policies or guidelines in their bylaws regarding these issues. Follow your church's process.
For example, if your bylaws state that borrowing money requires a vote of the church body in a called business meeting, you must do that before the loan can be funded. Often that requires two weeks' notice to the church, so don't wait. Some churches have financial policies that allow the deacons, elders or finance committee to borrow money, especially when there is no requirement for collateral. (The PPP loan program does not require collateral.)
The point is, make sure the appropriate body in the church gives approval to the loan, and document the minutes of that meeting. You will probably be required to provide a notarized copy of the minutes with the resolution or motion approving the transaction as a part of the bank's application requirements.
I would encourage you to approve an individual in that resolution or motion that will be authorized to sign the loan documents on behalf of the church.
Because of the restrictions on gatherings of 10 or more people, calling an in-person church meeting may be impossible if your bylaws require that. The convention encourages churches to utilize video conferencing technology to accomplish this through Zoom, Google Hangouts Meet or a conference call with the church body.
This may be pushing the boundaries of what is deemed acceptable, but utilizing technology may be the only way to accomplish the meeting requirement. However, do not attempt to satisfy the meeting requirement by emailing all the church members and having them vote by email. Time and space does not permit for an explanation as to why that approach is unacceptable. Just don't do it.
3. Create the spreadsheet that you will need to provide supporting payroll cost documentation to the bank.
For most churches this will involve populating the spreadsheet with payroll information for the calendar year 2019 (January 1-December 31). Obviously this will be more complicated for churches with large numbers of staff, but we have developed a simple spreadsheet for you to use, which can be downloaded to your computer by clicking here. (Instructions on completing the spreadsheet are included.)
Important: If you have a daycare, school, etc., that has its own Employment Identification Number (EIN) and handles its own payroll, it can apply for a PPP loan separately from the church under its own EIN. However, if the payroll for that entity is run through the church's own EIN, its payroll should be included in the church's spreadsheet, and the loan will include its payroll expenses in calculating the amount of loan eligibility.
Why this is important: When it comes time to determine how much of your PPP loan can be forgiven (i.e., converted to a grant), you will have to document the number of Full Time Equivalent (FTE) employees you had in the period covering Feb. 15, 2019 through June 30, 2019 and compare that to the FTE employees for Feb. 15, 2020 through June 30, 2020.
The amount of your loan that can be forgiven will be in part based upon the ratio of those numbers. So, if you laid off all your daycare workers the first of March this year, that may significantly affect your FTE calculation for the 2020 period above, thereby reducing the percentage of your loan that can be forgiven.
Remember: The purpose of this program is to encourage employers to keep their employees on their payrolls. If you don't keep your employees on your payroll, you may not be able to benefit as much from the loan forgiveness provision.
It may be to your advantage to consider bringing laid-off workers back onto your payroll and paying them for the time since you originally laid them off. The convention will not provide specific advice on this particular matter. You should employ the services of a qualified financial professional to guide you through these decisions.
4. Fill out the loan application for the PPP.
Access a fillable PDF of the application by clicking here. Following are step-by-step instructions for each part of the application.
Instructions for the top part are mostly self-explanatory. Note that the average monthly payroll should come from the spreadsheet you completed in step three above. The "Number of Jobs" question should be the total number of persons included on the spreadsheet and must be less than 500 to qualify for the PPP loan. For very large churches, especially those with lots of part time employees, please contact John Butler, executive leader for Business Services, at [email protected]. If your number is over 500, there are ways to address that issue for most churches in that situation. For the "Purpose of the Loan" question, check only those boxes that apply to you (e.g., don't check "Rent/Mortgage Interest" if you own your building and it's paid for).
Applicant Ownership: For most churches you should simply put "N/A" in that box. Please include a cover letter with your application that explains that. You can download a Microsoft Word template for that letter by clicking here.
Questions 1-6 and 8 should be answered no.
Question 7 should be answered yes.
Page 2: Initial each of the certifications, and sign the "Authorized Representative" line and date. Note: This should be the person authorized by the church, deacons or committee to sign the documents as described in step two above.
Special note: Many churches have expressed concern about the language in the "Civil Rights" section on page 4. Please don't let this stand in the way of making an application. Note that on page 2 in the "Representations and Authorizations" section, the fourth bullet point says, "I will comply, whenever applicable, with the civil rights and other limitations in this form." The phrase "whenever applicable" is for your protection. That civil rights clause does not apply to churches, so you can sign the form with a clear conscience. Please do not contact the convention to debate this point. Convention staff have clarified this statement with numerous legal authorities who specialize in religious liberty issues and are confident that you are on firm ground on this matter.
5. Gather any other documents that your bank is requesting as a part of the loan application.
These documents may include:
A copy of your articles of incorporation, bylaws, constitution, financial policies, etc.
A notarized copy of the minutes of the meeting where the authorization to apply for the PPP loan was given.
A copy of your 501(c)(3) ruling letter from the IRS. Note: While not every bank will require this, most probably will. In anticipation that you may need this documentation as a church falling under the 501(c)(3) group exemption ruling letter of the convention, the convention has taken the step of preparing and mailing out this documentation to every church affiliated with the convention. These letters were mailed Thursday, April 2, 2020, via first-class mail. These letters should be received within two days. Please do not email or contact the convention asking for this documentation to be sent electronically. It is not possible to process the volume of these requests.
A copy of financial statements for one, two or possibly three years.
A copy of your 941 forms for the period covered by the spreadsheet (the second quarter of 2019 through the first quarter of 2020). Many of you may not have completed the first quarter of 2020, but you can put the information together that will be used to file the 941 for that period.
W2 forms for those employees who receive a housing allowance, since those amounts do not appear on the quarterly 941 forms.
Any other documents the bank chooses to request.
6. Upload the application to your bank's website.
Most banks will be handling applications electronically because of the shelter-in-place and social-distancing orders. If you need help scanning and uploading documents, ask someone in your church to assist you.
Please know that the convention has provided these instructions based upon its current understanding of the legislation and the process. As with many things related to the COVID-19 crisis, additional guidelines related to the PPP can come from the Small Business Administration or Congress at any time. Convention staff will try to keep you updated on any new developments.
Finally, please review the document provided by the U.S. Department of the Treasury about the PPP. This document provides a brief overview about the program and describes how the loan forgiveness process will work. However, as noted above, details related to guidelines and processes have changed several times since the legislation was passed. They could change again by the time we are ready to begin applying for forgiveness of the loans.
The convention will provide similar step-by-step instructions to use in seeking this loan forgiveness/conversion to a grant sometime in June on the convention website.
The treasury department's fact sheet, as well as links to other resources and information about the PPP loan program, are included below.
Convention staff wish they could help each church individually with its PPP loan application, but that is obviously an impossible task. The convention encourages you to find a person with good financial acumen in your church or community to help you through this process, if you need assistance. Some organizations are offering to do everything for you for a fee totaling in the hundreds of dollars.
Please understand that you will still have to do the bulk of the work involved in the loan process (spreadsheet, other items needed by the bank, etc.). Convention staff do not advise paying for the services of these consultants, but churches are free to do so if they like.
Please remember that convention staff members are praying for all of our churches as we navigate these interesting times.