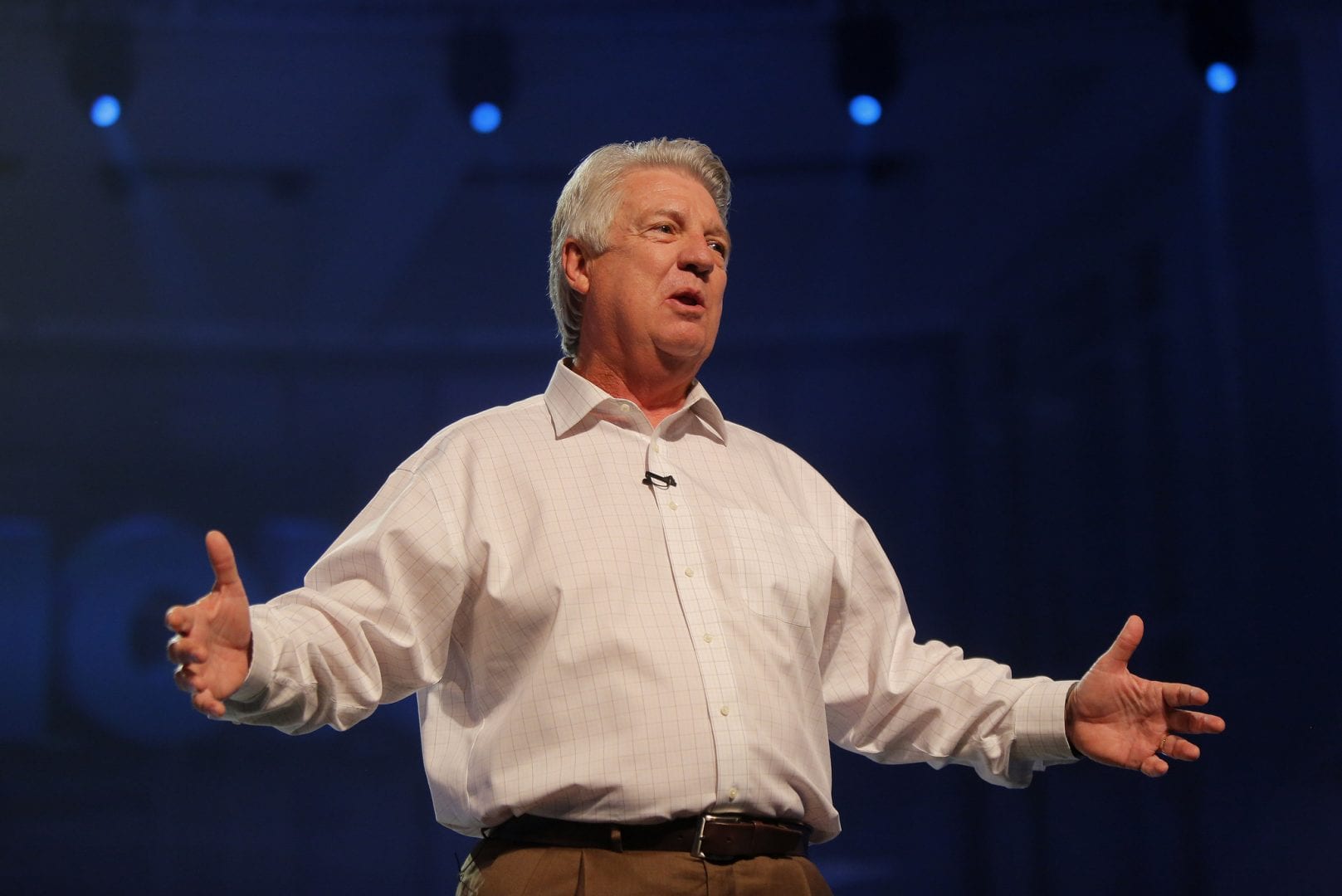 (UPDATED: March 3, 2:30 p.m.)
New Orleans Baptist Theological Seminary (NOBTS) will host Jack Graham, pastor of Prestonwood Baptist Church, as a chapel speaker on March 7, less than two weeks after the church said it would temporarily withhold Cooperative Program (CP) money in order to evaluate future support of Southern Baptist Convention (SBC) entities.
Mike Buster, Prestonwood's executive pastor, told the Baptist Message their concerns were about "various significant positions taken by the leadership of the Ethics & Religious Liberty Commission," but Graham indicated the issues were broader.
"We're just concerned about the direction of the Southern Baptist Convention, and feel the need to make some changes in the way we give," Graham told the Message, citing "uneasiness" about an alleged "disconnect between some of our denominational leaders and our churches."
NOBTS President Chuck Kelley told the Biblical Recorder that Graham had never expressed concerns to him about "our seminary or any other SBC seminaries."
The seminary slated Graham to speak in the chapel service before news reports revealed Prestonwood's decision to escrow CP funds. Kelley said withdrawing Graham's invitation was never an option, emphasizing the need for "open dialogue during times of disagreement."
"What a better time to have him on our campus as an SBC entity than when they [Prestonwood] are evaluating their relationship with the SBC … We are NOBTS. We do conversations," Kelley said. "We do conversations with those with whom we disagree. This is a day when Southern Baptists need to do more talking and listening to one another and not less."
Kelley encouraged other SBC agencies to invite Graham and "address on-site any questions he might have."
Graham declined to comment on the nature of his concerns with denominational leaders or the propriety of taking the stage at an institution from which his church has decided to temporarily withold funds.
Although he did not know what topic or passage Graham intends to address, Kelley said he expects the worship service to be focused on God's Word, not the current controversy.
"We are looking forward to a wonderful experience of worship and an excellent message from God's Word," Kelley said. "I trust his message will be an exposition of the Word of God. That is what he does in his church. That is what he has done in previous visits to our chapel."
Students oppose 'bullying tactics'
A group of students plans to voice opposition to Prestonwood's decision to temporarily withhold CP money when Graham visits the campus.
Graduate student Devin Haun told the Biblical Recorder that he and other students are preparing an open letter to Graham and creating t-shirts that express appreciation for the Cooperative Program. The group is also garnering signatures from the NOBTS community to include with the open letter.
Even though Haun, who serves as associate pastor of Grace Baptist Church in New Orleans, disagrees with Prestonwood's "methodology," he acknowledged the legitimacy of the church's concerns, "whether they be theological, political, generational or whatever the case may be."
"They're real concerns,' he said, "and we acknowledge that. A lot of us have the same concerns."
Haun continued, "We're trying to be as positive, gracious and Christlike as we can, while at the same time sending the message that we love the Cooperative Program, we love the Southern Baptist Convention and we don't appreciate these actions.
"As a student body, we love Dr. Graham, we love Prestonwood Baptist Church, and we love all the work they have done for the kingdom in years past and the work they're currently doing. … We wish more of our churches were like them – and I'm not talking about size, I'm talking about how effective they are."
But using the Cooperative Program as leverage for enforcing an opinion amid disagreement is inappropriate, Haun said.
"As Southern Baptists, we have a way to handle conflict, and that's on the convention floor in June. You can rally your troops throughout the year, so that when the messengers get there, the votes will fall how they fall.
"[Prestonwood's decision] is just bullying tactics. This is what kids do on the playground. It's not right, and that's what we're upset with."
Haun highlighted the diversity of students represented in their group.
"The people who are supporting us in this student body are Calvinists and non-Calvinists," he said. "We have people that are pro-Russell Moore and anti-Russell Moore; we have old people and young people; we have all ethnicities and genders.
"Every single person in this institution is affected by [Prestonwood's] decision, and we're not OK with that."
The list of signatures expressing support for the CP could include members of the faculty and administration, said Haun.
"Dr. Kelley himself asked for one of our t-shirts," he added.
Once the letter is finalized and signatures are collected, the student group plans to send Graham an advance copy.
"We don't want him to be blind-sided by this," Haun said. "We want to make sure he's well aware of what we have to say."
He emphasized the goal of the demonstration will not be division, but unity.
"We want reconciliation between all parties," said Haun. "We want the SBC to be unified, because if we're not unified, we can't accomplish our mission. That's why we're taking the steps we're taking."