Contact us!
We'd love to hear from you.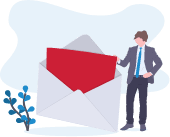 Mail
P. O. Box 1185
Cary, NC 27512
Want to stay in the loop?
Subscribe to the historic print edition or our brand new text messaging service.
Place an ad
We cultivate a high-quality news environment so you can feel confident about sharing your products and services with our readers.
Give us feedback
Submit a news item or suggest a correction by emailing [email protected].