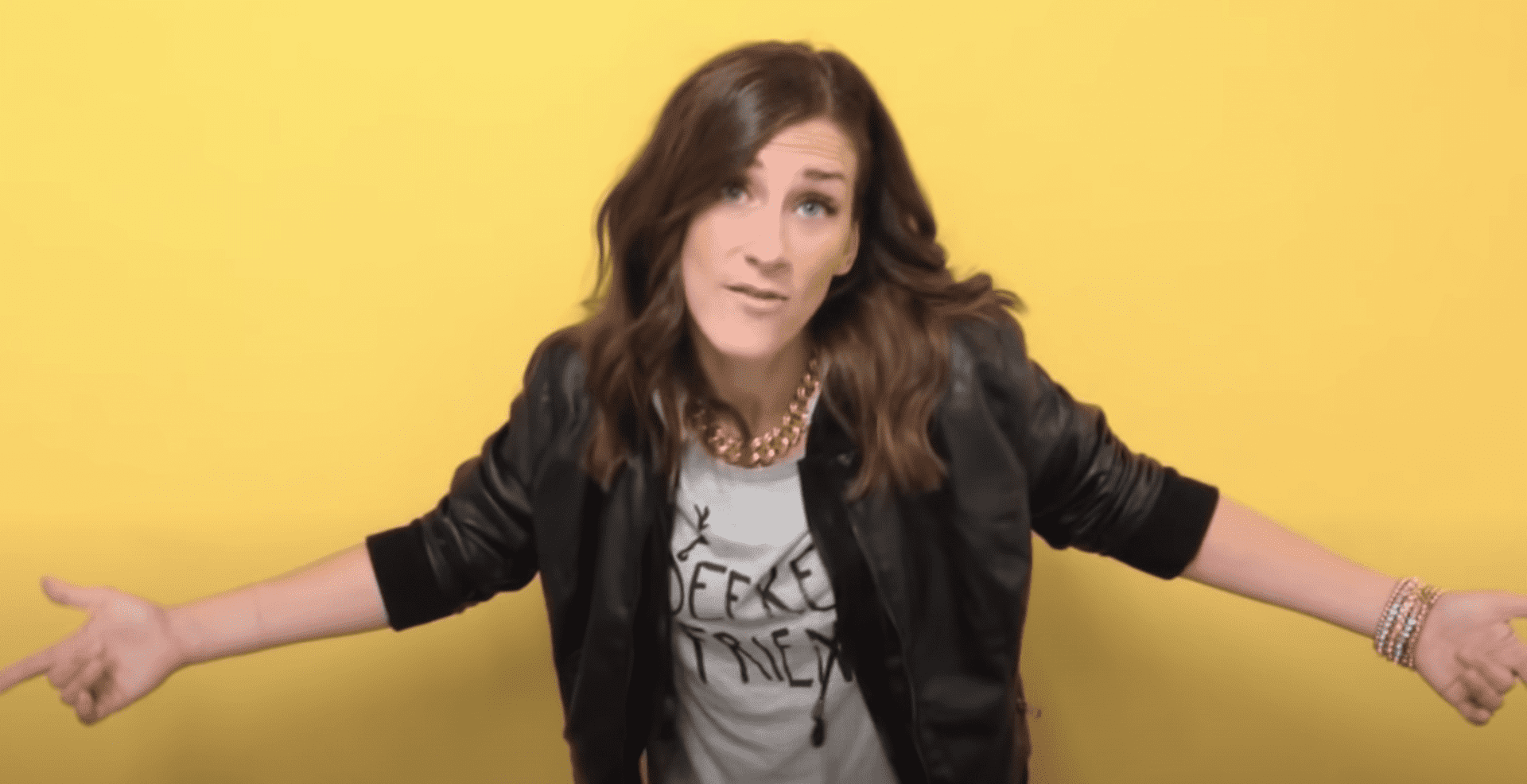 An online parody video titled "J.D. Greear for SBC President Rap" stirred controversy recently due to its inclusion of alleged campaign endorsements by Southern Baptist Convention (SBC) entity heads. The video's producer, Ashley Unzicker, said the two-minute comedy was simply for fun.
"As a stay-at-home mother of three," she said, "I've found that writing music, making parodies and shooting silly videos is a fun and creative outlet for me."
The audio track is based on a popular '80s hip-hop song, featuring the recurring hook, "It's tricky to lead the SBC."
Critics say the video functions as a campaign ad and SBC leader appearances constitute endorsements of Greear as a candidate for the SBC presidency. They cite traditional SBC election practices as reasons to oppose the video, which allegedly have not included overt campaigns or leader endorsements for a number of years.
Debate initially surfaced on blogging websites, but eventually sparked a news article related to an alleged endorsement by David Platt, president of the International Mission Board. Platt denies endorsing Greear, according to the Baptist Message.
Florida pastor Jimmy Scroggins announced March 2 that he will nominate J.D. Greear for SBC president at the 2016 annual meeting in St. Louis, as previously reported by the Biblical Recorder.
"My initial reaction to any news in my life – big or small – is to make a video about it," Unzicker said.
"I had finished it and was preparing to post it when someone let me know that Johnny Hunt was nominating Steve Gaines," she continued. "I decided to post it, even after Gaines' announcement, because it wasn't about one candidate or against another. It was something fun I was doing for our pastor."
Louisiana pastor and former SBC president Fred Luter announced March 24 that he will nominate David Crosby as a third candidate.
"Each of the three men running for SBC president is a brother to me, and I hope they all see me as a sister, because that's what we are," said Unzicker. "I will never speak ill of them, and I will do my best to assume the best in them. I hope they do the same for me. That being said, J.D. is my brother and my pastor. I simply wanted to show my appreciation to him in the unique way that comes most naturally to me."
Unzicker and her husband, pastor of missions at The Summit Church in Raleigh-Durham, asked a number of people to contribute to the project by submitting self-made video clips saying the phrase, "It's tricky."
She said, "Most of them already knew about my silly YouTube hobby, so it wasn't a weird request."
A variety of pastors and friends submitted cameo shots, including Platt; Russell Moore, president of the Ethics & Religious Liberty Commission; James Merritt, former SBC president and senior pastor of Cross Pointe Church in Duluth, Ga.; D.A. Horton, hip-hop artist and church planter in Los Angeles; Danny Akin, president of Southeastern Baptist Theological Seminary in Wake Forest; and Bryant Wright, former SBC president and pastor of Johnson Ferry Baptist Church in Marietta, Ga.
"No one in the video was asked for an endorsement," she said, "and no one intended their cameo in a parody video to be an endorsement."
The parody contains disclaimers at the beginning and ending, saying the views expressed are only those of Unzicker and the video is for "entertainment purposes only."
Unzicker said, "It never crossed my mind that people would look at this and think this was a serious 'campaign' video. It was meant to be silly and fun."
She retains a sense of humor about the controversy, saying, "People must not think very highly of [Greear] if they think 'It's Tricky' was his campaign ad! I literally threw it together with an outdated version of Garage Band [software] and a busted iPhone."
Unzicker manages a YouTube channel under the name Momma Pop and has created approximately 80 videos. Previous topics for her parodies include parenting, marriage, pregnancy, homeschooling, Baptist history and Georgia football.
To date, the rap video about Greear has received more than 11,700 views online, much lower than her most popular hip-hop parody about pregnancy called "Waddle," which received more than 250,000 views.
With tongue-in-cheek, Unzicker said she hasn't received requests yet to feature in any songs by award winning Christian hip-hop artist Lecrae. "Honestly, I'm not sure if he's ready for the level of 'cool' I bring," she joked.
Momma Pop plans to continue making parodies, despite the criticism leveled at her latest project. "Actually, all of the excitement over this particular video has given me lots of ideas!" she said.