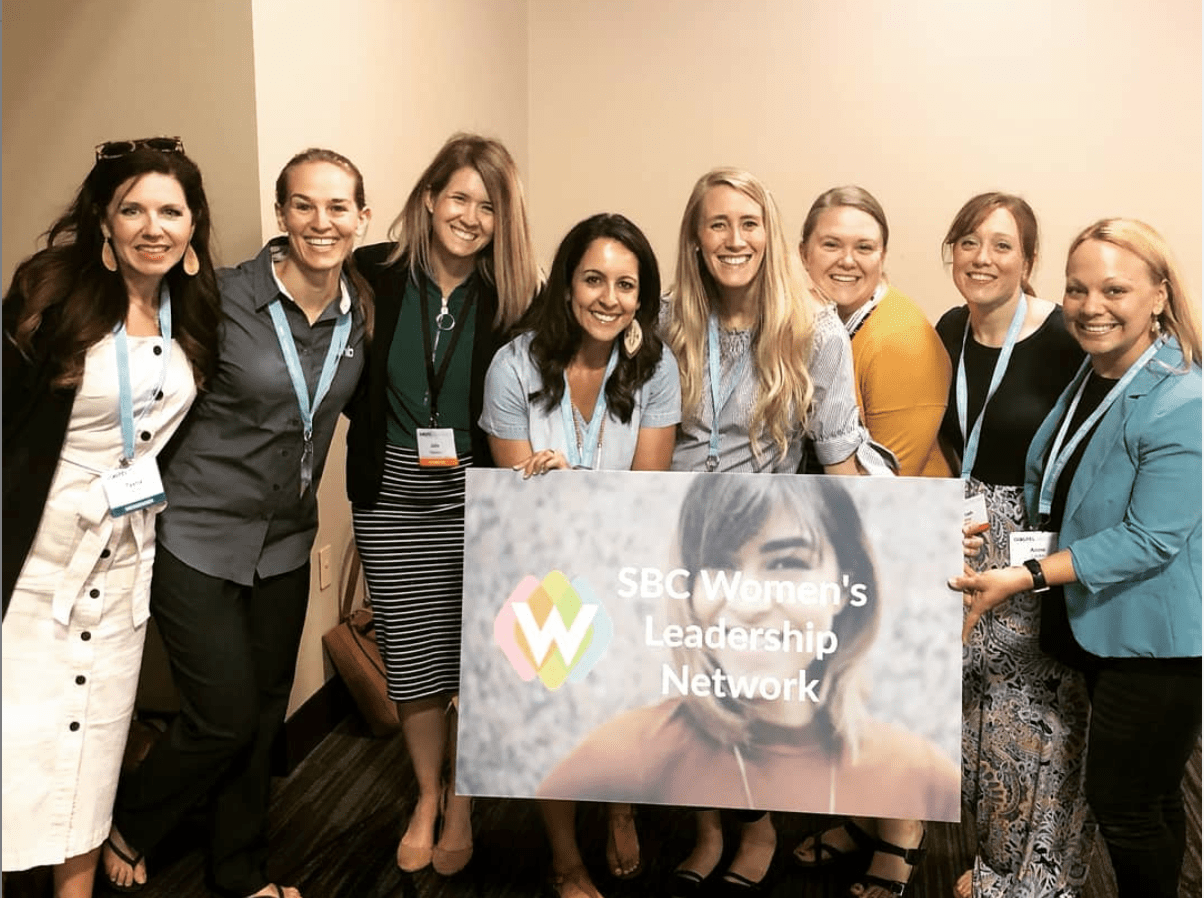 A new initiative to promote collaboration and provide resources for Southern Baptist leaders launched March 25 with a specific focus on training and supporting women in leadership. The SBC Women's Leadership Network (WLN) developed as an "outgrowth" of relationships formed amid ongoing ministry in the Southern Baptist Convention (SBC), said Amy Whitfield, a member of the group's steering committee.
The WLN hosts a blog, a podcast called "At the Table," a Facebook group and has an event scheduled during the 2019 SBC annual meeting in Birmingham, Ala., to provide an opportunity for women to connect with one another. In its first four days, the Facebook group garnered more than 500 members and thousands of interactions.
Whitfield said the response has been overwhelming.
"Women have always served and led in our churches and their respective communities," she told the Biblical Recorder. "What we haven't had is an easily accessible place where women can learn and grow from other practitioners."
Whitfield is the director of marketing and communications at Southeastern Baptist Theological Seminary (SEBTS) in Wake Forest, N.C.
A small group of women met during the 2018 SBC annual meeting to discuss "the need for women leaders to connect with each other for mentoring, equipping and networking," she said. A "virtual mentoring cohort" emerged from that meeting, which consisted of monthly, livestreamed teaching sessions led by various female leaders on a range of topics.
"The benefits were instantly seen," said Whitfield, "and the desire to form a larger network grew."
The purpose is to organize a group of women to support and help one another develop as leaders, she said, not gather a small circle of speakers and bloggers that others "come and watch."
"Our ultimate goal is to strengthen the engagement of women across the Southern Baptist Convention," said Whitfield.
The steering committee includes Whitfield; Joy Allmond, managing editor of Facts & Trends at LifeWay Christian Resources; Michelle "Missie" Branch, SEBTS assistant dean of students and director of graduate life; Donna Gaines, speaker, author and founder of ARISE2Read; Elizabeth Graham, director of events for the Ethics & Religious Liberty Commission (ERLC); Susie Hawkins, speaker, author and board member for Baptist Global Response; Christine Hoover, author and ERLC trustee; Jacki King, speaker and women's ministry leader; Kathy Litton, director of planter spouse development for the North American Mission Board; Julie Masson, ERLC marketing and social media manager; Katie McCoy, assistant professor of theology in women's studies at Southwestern Baptist Theological Seminary; Lori McDaniel, manager of church initiatives in mobilization at the International Mission Board; Carol Pipes, director of corporate communications at LifeWay; and Alicia Wong, associate professor of women's ministry at Gateway Seminary.
Litton said in a statement to the Recorder that women have always been "faithful leaders" in the SBC, but their engagement in church and denominational life is increasing.
"Previously we have had no environment to network with each other across the domains in which we lead and serve," she said. "We want to change that.
"We long to collaborate and learn from each other, to be mentored by a leader who is two generations above us or to be challenged by innovative young thinkers and leaders. We have watched our brothers connect and strengthen each other – we would benefit from the same. This network allows us to sharpen each in order that we all flourish for the sake of the gospel."
J.D. Greear, SBC president and pastor of The Summit Church in Raleigh-Durham, N.C., endorsed the WLN in a statement on the network's website.
"Women are indispensable partners in God's mission, and I am praying for a new era in the SBC, one in which all people – male and female – would exercise their God-given gifts for that mission," he said. "The SBC Women's Leadership Network is one more step along the way, and I'm excited to see where it takes us."
The inaugural WLN event is scheduled for June 11 at 8:30 p.m. in Birmingham, Ala. Visit sbcwomen.net to find out more information as it becomes available.