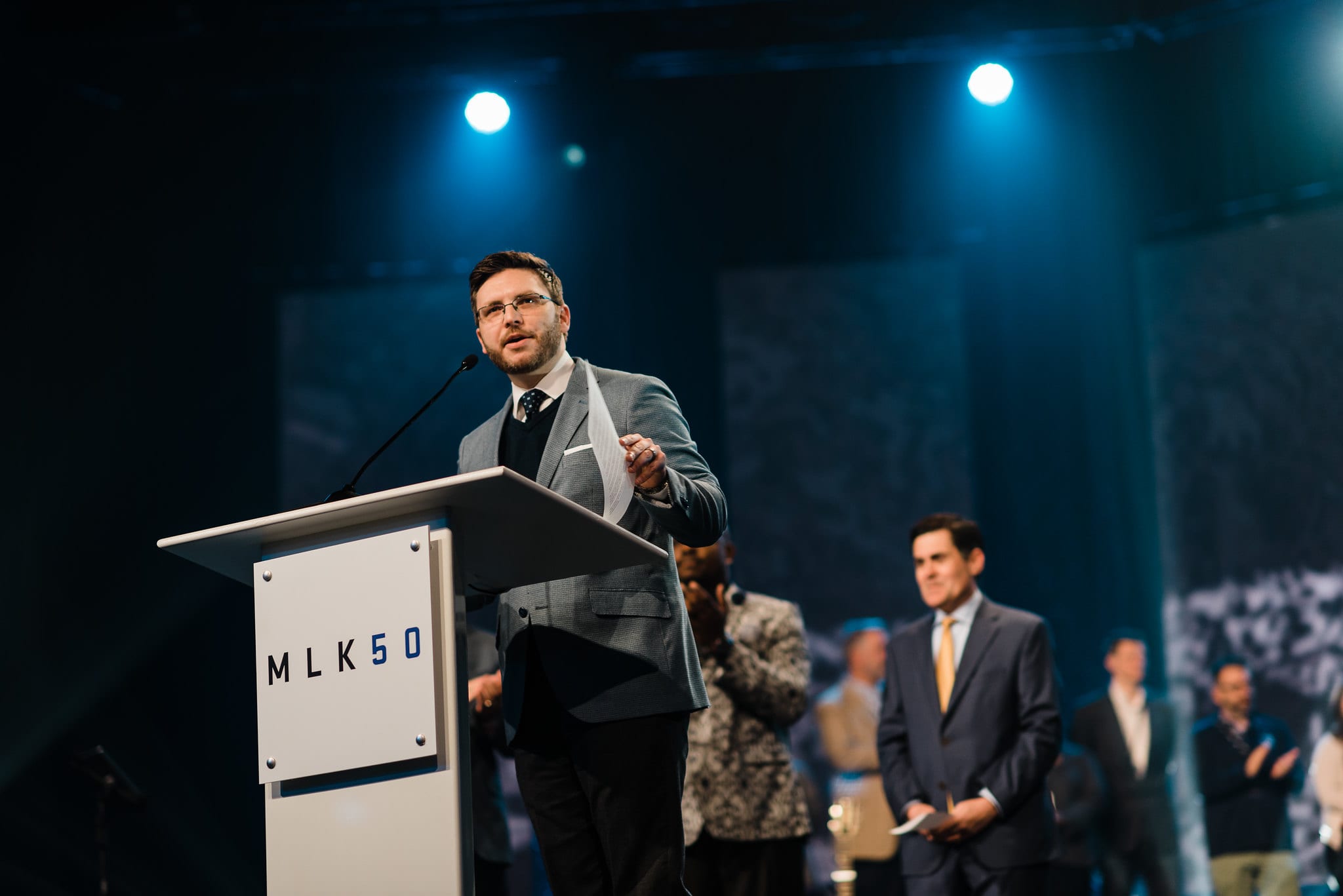 Leaders of the "MLK50: Gospel Reflections from the Mountaintop" event announced today (April 4) that nearly $1.5 million has been raised for the "MLK50 Dream Forward Scholarship Initiative," that will allow Christian colleges and seminaries to invest in the education of minority students.
The central focus of the initiative will be a number of full and partial scholarships at participating Christian colleges and universities across the country for minority students from Memphis.
"We believe there are multiple reasons for Christian colleges and seminaries to participate in this program and we are grateful to these schools who have so generously joined this effort," Brent Leatherwood, director of strategic partnerships for the Ethics & Religious Liberty Commission (ERLC), said in a press release.
"The city of Memphis was the scene of a brutal murder of the leading figure of the Civil Rights Movement. Unfortunately, even to this day, shockwaves from that terrible moment still reverberate in the community. But pastors, church leaders, and local activists are resolved to make racial unity a reality. This initiative reflects that good work being done and offers a way to come alongside and support it."
A broad range of financial aid resources will be given to selected minority students from Memphis who demonstrate a heart for Christ and a potential for academic excellence while meeting basic admission requirements.
Participating colleges and universities include the following.:
Southeastern Baptist Theological Seminary, Wake Forest, N.C.
The Southern Baptist Theological Seminary, Louisville, Ky.
Midwestern Baptist Theological Seminary, Kansas City, Mo.
Wheaton College, Wheaton, Ill.
Dallas Baptist University, Dallas, Texas
University of Mobile, Mobile, Ala.
Bethlehem College and Seminary, Minneapolis, Minn.
Oklahoma Baptist University, Shawnee, Okla.
Union University, Jackson, Tenn.
Trinity Evangelical Divinity School, Deerfield, Ill.
North Greenville University, Tigerville, S.C.
Gateway Seminary, Ontario, Calif.
New Orleans Baptist Theological Seminary, New Orleans, La.
Blue Mountain College, Blue Mountain, Miss.
Shorter University, Rome, Ga.
Ouachita Baptist University, Arkadelphia, Ark.
Missouri Baptist University, St. Louis, Mo.
Hannibal-Lagrange University, Hannibal, Mo.
Gordon College, Wenham, Mass.
Boyce College, Louisville, Ky.
More information about the initiative will be available at mlk50conference.com after the event's conclusion.
The MLK50 conference, taking place April 3-4 in Memphis, Tenn., is co-hosted by the ERLC and The Gospel Coalition.
(EDITOR'S NOTE – Compiled from ERLC press release.)