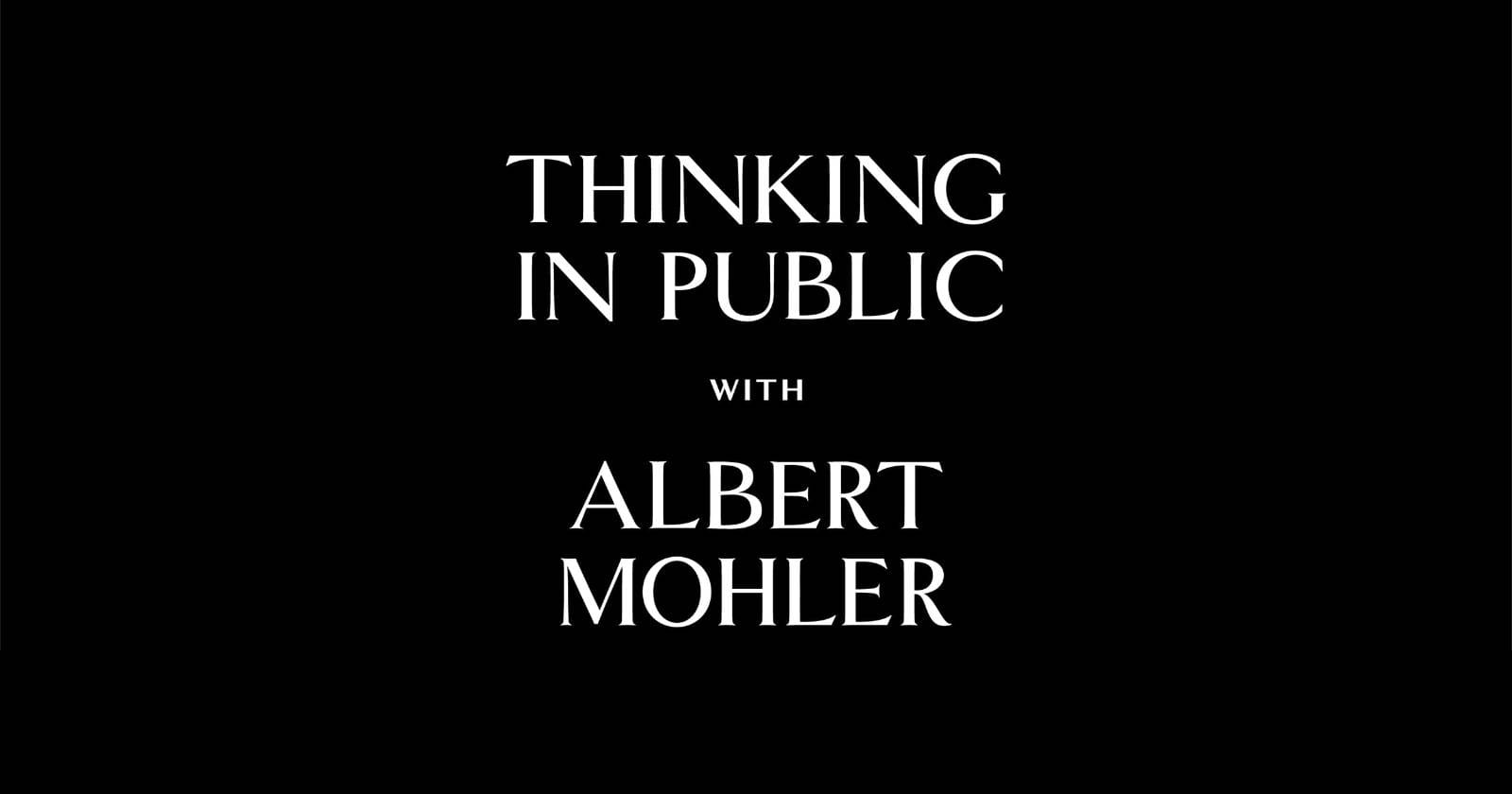 "Now's the time to end tax exemptions for religious institutions," read a Time Magazine headline on June 28, two days after the U.S. Supreme Court decided same-sex marriage was a constitutional right. Mark Oppenheimer, New York Times columnist and reporter for The Atlantic, authored the controversial piece. His hard-hitting opinion confirmed the fears of many evangelicals – that growing support for same-sex marriage in America would fuel antagonism toward religious freedom.
Oppenheimer's argument, despite the timely headline, focused primarily on economic factors, not same-sex marriage or religious freedom. The high court's widely anticipated decision was simply "an opportunity to make a point that I've long thought deeply about," said Oppenheimer.
Albert Mohler, president of The Southern Baptist Theological Seminary in Louisville, Ky., and host of Thinking in Public, a podcast dedicated to conversations about theological and cultural issues, interviewed Oppenheimer Sept. 14 to discuss his opinion in greater detail. Their conversation covered many topics, including American secularization, the social decline of religious institutions and Pope Francis. The topic of interest, however, resurfaced throughout the interview: tax exemption for religious institutions.
Oppenheimer's main concern is the burden that tax exempt institutions place – by not paying property taxes – on nearby middle and lower class residents, forcing them to pay higher rates. Oppenheimer said, "Every time you tinker with the tax code and give a break to one person or one body somebody else has to take up the slack, somebody else has to pay."
He used Yale University in New Haven, Conn., as an example. It's a wealthy, private, non-profit institution with an enormous amount of valuable property, according to Oppenheimer. He said the municipal revenue that is withheld from New Haven due to Yale's property tax exemption hurts the city financially. He also said, "It jacks up the taxes on poor and middle class people."
What are the options?
Oppenheimer claimed his view does not undercut religious freedom, but upholds it. "Because I care about the independence of religion in America," he said, "I think it has to be safeguarded at all costs. I think that asking for special treatment from the IRS [Internal Revenue Service] – asking for an exemption – is actually a bad idea for religious freedom because it opens up the door for the IRS to come in and investigate whether or not you actually are a religion."
There are two options, he said. The IRS can periodically check financial records and evaluate worship services to verify the legitimacy of a religious institution. Or, they can operate "hands-off" and open the door to fraudulent claims of religious tax exemption. Neither Oppenheimer nor Mohler favored the first option. The latter option is typically how the IRS approaches the verification of religious institutions. Oppenheimer believes the practice undermines "respect for religion."
Political satirist John Oliver, who hosts an HBO network comedy show called "Last Week Tonight," recently illustrated Oppenheimer's point. Oliver exposed the IRS's lax approach to verifying religious institutions by registering a parody church called "Our Lady of Perpetual Exemption" and mocking the process on his show.
"The one thing worse than either of those two alternatives," Mohler responded to Oppenheimer, "is where we'd be left if your argument were to prevail, because that leaves us with the government taxing religious organizations … that actually puts the church in the position of paying for the state and subsidizing the state's interest."
Churches financing government ventures is the central concern for Mohler, and it's why he believes tax exemption "is very important to preserving religious liberty." Mohler also said the financial burden would lead to the closure of many Christian schools and churches that are already financially strained. He admitted wealthy institutions would probably survive, but not with the same financial freedom.
Oppenheimer responded by saying the poorest institutions – like "the typical, storefront Pentecostal church in a heavily Latino or Black neighborhood" – do not have any significant tax liabilities and therefore would not feel the effects of revoking their tax exempt status. Many of these churches, he continued, are not in danger of paying unaffordable taxes because they rent facilities – so they wouldn't have property taxes – and they consist of poor members who do not file income taxes. "The people who would be hit hardest," Oppenheimer said, would be declining churches in downtown areas, "the old mainline congregations that are sitting on hundreds of millions of dollars of square footage."
"So yes," Oppenheimer admitted, "there are going to be losers in this."
Revoking tax exemptions in the name of religious freedom
Oppenheimer included a moral component in his argument, citing religious reasons why tax exempt statuses should be revoked. "If we are going to be serious religious people," he said, "we truly in our hearts want to know how much of the tax burden we are offloading onto the poor and middle class in order to pay for these tax loopholes."
Oppenheimer asked, "Wouldn't it be admirable … if some of your sociologists said, 'You know, how much are we inflicting in higher taxes on other people because of the exemptions we're taking?'"
"I think that's a fair question from a public policy perspective," Mohler admitted, "and I don't fear that question."
Oppenheimer continued, "You could build in questions about, 'Well, how much does our work give back to the public in non-tangible or hard to quantify ways?' and as far as I can tell nobody cares. Nobody wants to do that work."
Mohler challenged listeners to undertake such a study. Neither Mohler nor Oppenheimer noted the study conducted by a University of Pennsylvania professor that valued the intangible benefits of several Philadelphia church ministries in the millions of dollars per church. The study was referenced in a July story in the Biblical Recorder.
Oppenheimer then approached the issue from a slightly different angle. "Can I ask you a New Testament question?" he said. "So, I would have thought – and this could show my ignorance of your tradition – that 'render unto Caesar what is Caesar's' would be proof-text number one for Christians not asking for tax exemptions."
"Well, it is proof text number one," Mohler responded, "for why Christians as citizens should not ask for tax exemptions." He added, "The question is whether Caesar has the right to lay claim upon a spiritual institution … Remember, what Jesus said was twofold: 'Render unto Caesar that which is Caesar's, and unto God that which is God's.'"
Surveying the legal landscape
Another topic addressed in the interview was the legal landscape regarding tax exemptions. Mohler asked what Oppenheimer thought about the potential danger in which conservative, evangelical institutions find themselves. Oppenheimer downplayed the issue by saying, "There are a total of zero politicians in Congress or at the state level who have called for anything like what I've proposed." Oppenheimer doesn't believe his initial article garnered much attention from legal experts.
Mohler agreed, "There are many other issues that will come long before any politician has the political will to call for [ending tax exemption] and pay the political price for that kind of major renovation to the tax code."
Oppenheimer expressed disappointment that evangelicals did not seem willing to consider potential courses of action should the issue take hold legally. The question Oppenheimer wanted to ask, by his own admission, was "What would the world look like if religious institutions couldn't afford the buildings that they have. What would it look like if all of the sudden it became cheaper to rent apartments, or have church at home, or gather in fields and meadows if you're in a nice climate."
He continued, "I don't believe that if all of the sudden the tax liability of churches went up 4 or 5 percent … or if donations went down by 10 percent … I don't believe they'd go away. I think they'd adapt."
Mohler agreed that Christian history bears witness: adaptability is "amazingly pervasive" among Christian churches. "You're talking to Southern Baptists here. We can adapt to just about anything, because we began with very little. The reason why Baptists – and Methodists, for that matter – grew so much on the American frontier is because we didn't have to have permission, we didn't have to have an externally granted authority. We didn't even have to have a building. So, we can do that again if we have to."
However, Mohler expressed reservation. Adapting to a new legal and financial climate where religious institutions did not receive tax exemptions would not come "without some horrifying losses," Mohler said, "… and that would be my main concern."