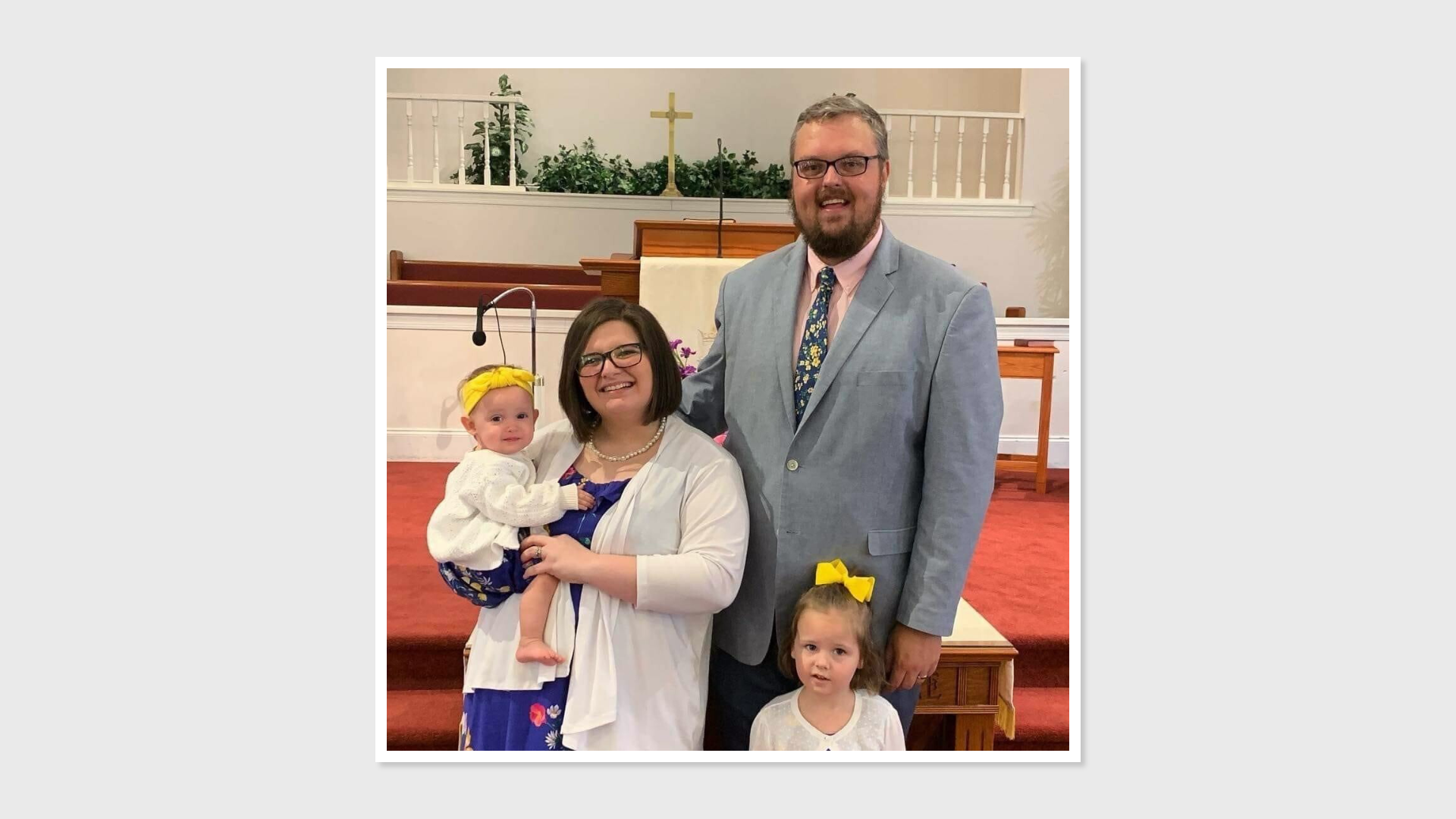 Allen Murray, pastor of Centerville Baptist Church in Kelly, N.C., will be nominated for second vice president of the Baptist State Convention of North Carolina (BSC) at the annual meeting this fall.
Joey Canady, pastor of Hampstead Baptist Church, told the Biblical Recorder on May 7 that he plans to make the nomination.
"Allen loves the state convention," Canady said. "He has always viewed the convention as a tool to further the gospel by coming alongside the local church to partner with, encourage and equip."
Murray is co-host of "The Potluck Podcast: Southern Baptist Conversations," a weekly show dedicated to the Southern Baptist Convention and Southern culture. His fellow podcasters are Jared Cornutt, pastor of Plymouth Park Baptist Church in Irving, Texas, and J.R. Parks, deacon at Front Street Baptist Church in Statesville, N.C.
"We give our varied perspective on what's going on in SBC news and the day-to-day lives of our churches," Murray told the Recorder. "We have the privilege of interviewing people in SBC life including several of our entity heads from time to time."
Describing Murray as a man of integrity, Canady said, "He consistently strives to be immersed in the gospel, and this shows in his character. He is kind, smart, helpful and gracious – all for the glory of God."
Murray currently serves as chairman of the BSC historical committee, where he has been a member for three years. He is also slated to be the 2021 N.C. Pastor's Conference vice president.
Murray is taking online classes at Fruitland Baptist Bible College in Hendersonville and has attended The College at Southeastern in Wake Forest.
"He loves God's Word and is certainly a student of it," Canady said. "With great confidence, I can say that Allen is wise beyond his years."
Prior to his service at Centerville since 2018, the N.C. native pastored Oak Grove Baptist Church in Lake Toxaway (2015-2018) and Cheerful Hope Baptist Church in Delco (2012-2015).
According to BSC financial reports for 2019, Centerville gave $4,253 to the Cooperative Program (CP), $6,379 to the North Carolina Missions Offering, $2,315 to the Lottie Moon Christmas Offering for international missions and $1,615 to the Annie Armstrong Easter Offering for national missions.
Murray said he began learning as a teenager "how significant our cooperative work" is during his service with Baptists on Mission (formerly known as N.C. Baptist Men) in the aftermath of Hurricane Katrina.
Centerville has a partnership with a church plant it sponsors in Ukraine. Murray said Centerville gives 10% of its budget to missions equally divided between the Cape Fear Network of Baptist Churches, the BSC and CP.
"Our convention has such a tremendous heart for the Great Commission, and I love being involved in that cooperative work," he said. "I want to serve the people and churches of our convention with a Kingdom perspective that realizes and utilizes our diversity in churches."
Canady said, "Allen has ministered in one way or another from the time God saved him. Allen lives missions. He always has missions at the forefront of his ministry and serves when and where the door opens."
Murray's involvement also includes disaster relief. Centerville has served "on the forefront of Hurricane Florence relief since the storm hit," he said.
The church hosted dozens of mission teams through Baptists on Mission. It was utilized as a central location for immediate relief supplies and a meeting place for officials from the county and the Federal Emergency Management Agency.
"I've been a blessed pastor to see my church serve so diligently in their community following such a devastating storm," Murray said.
Canady stressed Murray's involvement at the association level and said each of the churches where Murray served had "grown healthier during his tenure."
"One of the attributes that impresses me most about Allen is that he serves all people," Canady said. "He will love, serve and respect everyone in our convention."
Murray and his wife, Hope, have two daughters, Sawyer and Emery.