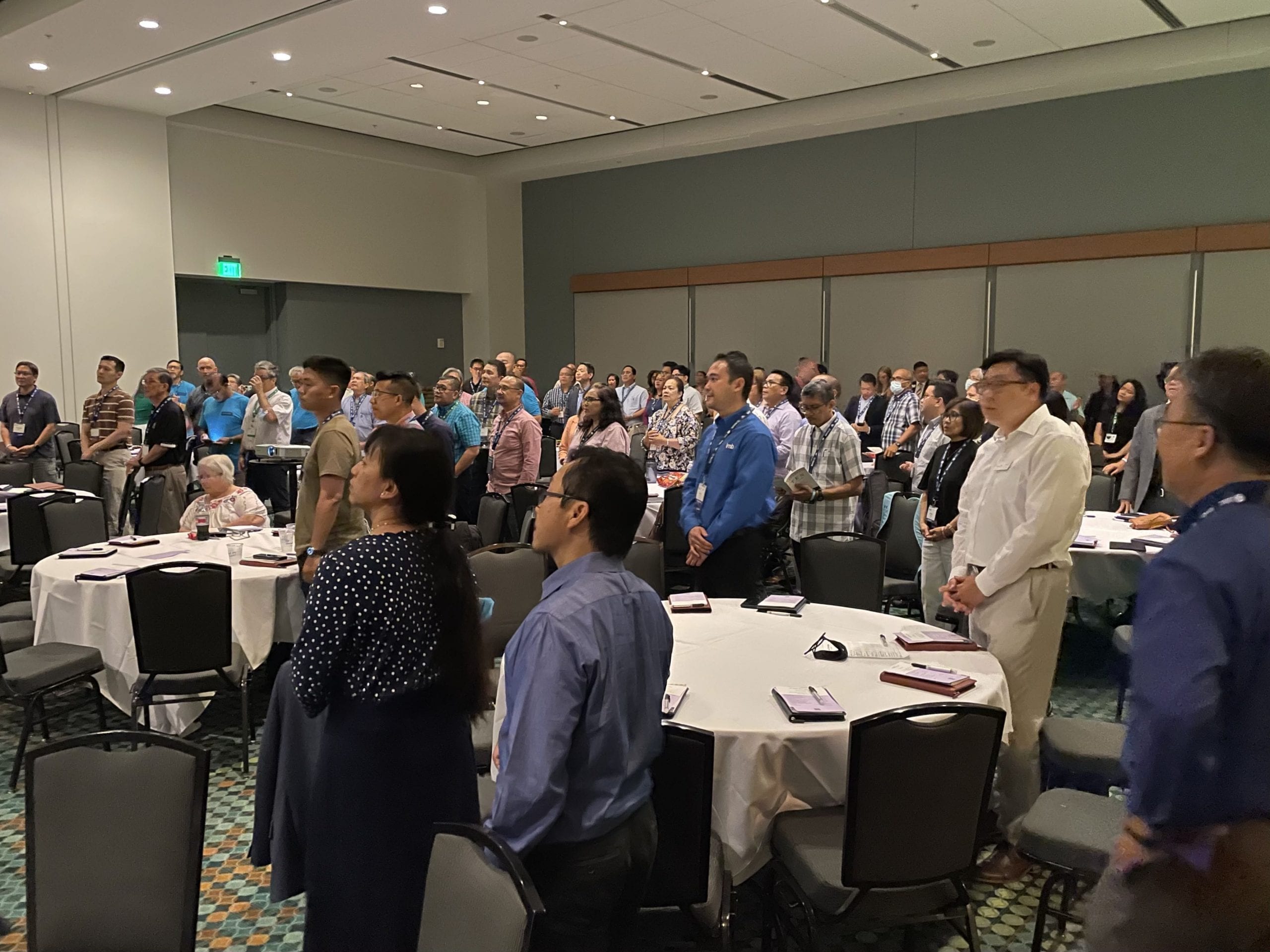 The Asian American Collective (AAC) of the Southern Baptist Convention (SBC) gathered last night for the first time during an annual meeting of the convention. 
Pastors and ministry leaders met in Nashville for a time of fellowship and encouragement and heard from Asian, next generation and executive leaders in the SBC.
Abraham Kuruvilla, who is joining The Southern Baptist Theological Seminary in Louisville, Ky., as a preaching professor, spoke to attendees about the importance of collaboration among Asian pastors and ministry leaders, who make up a broad, diverse group of ethnicities and cultures. Kuruvilla highlighted the consequences of non-collaboration through the story of Jacob and Esau.
"The adversary would like nothing better than to break us all apart," he said. "Non-collaboration pushes God off the stage."
"We want to collaborate with God, and that means we collaborate with God's people, no matter what their ethnicity, tribe, race or language."
The AAC also recognized and celebrated the formation of a new SBC Burmese Churches Network, which represents 86 Burmese congregations.
"Asians in different parts of the world have been a mission field for so long," said Peter Yanes, executive director of Asian American Relations and Mobilization. "This time the 2,107 Asian American congregations are leading the way, committed ever to the Great Commission and becoming a mission force in bringing the gospel to their people – in every town, every city, every state, and every nation."
Attendees heard from Ronnie Floyd, president of the SBC's Executive Committee, who challenged them to send more Asian American missionaries and encouraged them toward the goal of planting 50 Asian American churches over the next four years.
Willie McLaurin, vice president for Great Commission Relations and Mobilization, also addressed the group and expressed his excitement for their collaborative network and unity around a mission to see more people hear the gospel.
Yanes recognized leaders of the Next Generation CoLab, a network of second generation Asian American leaders, church planters and pastors. One of its members, Hyung Lee, described the network as "an application of [Kuruvilla's] message to collaborate together, whatever Asian background we are."
Shane Pruitt, National Next Gen Evangelism Director for the North American Mission Board, who later met with the Next Generation CoLab, commended their efforts to reach younger generations.
With only 20% of Generation Z connected to a local church in the U.S., "we can almost call them an unreached people group, and we need God to raise up missionaries," Pruitt said.