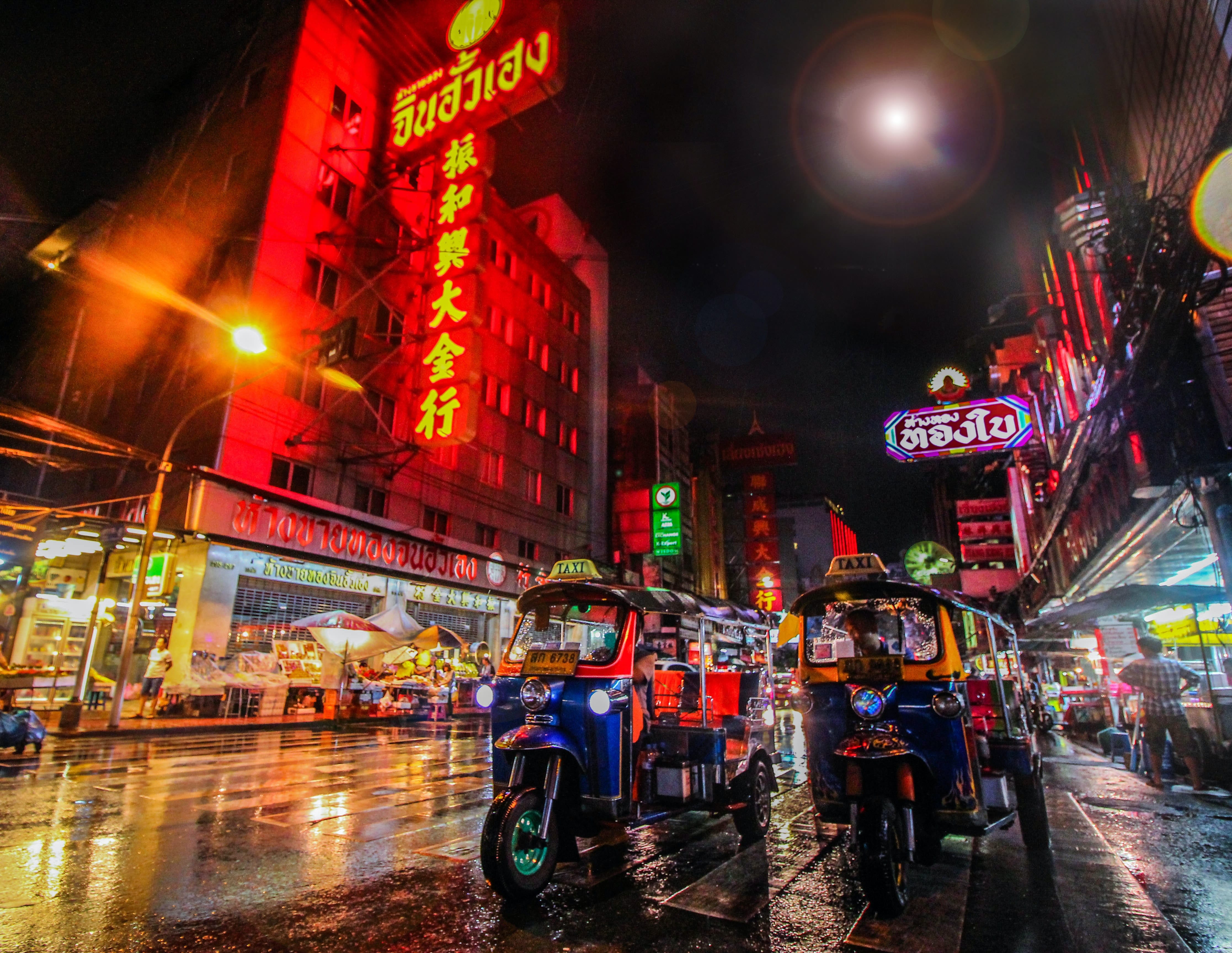 Southern Baptists know how to send missionaries to other nations, but some are learning how to send messengers from other nations.
Two representatives from Calvary Baptist Church in Bangkok, Thailand, travelled to the Hawaii Pacific Baptist Convention's (HPBC) 2017 annual meeting in Honolulu, where the assembly voted to adopt the congregation as an affiliated church and seat their delegates.
Martin Chappell and his wife, Carrie, joined messengers from other countries, such as South Korea and Japan, in a small but growing network of international congregations participating in the Cooperative Program (CP) through the HPBC.
"We were treated like family right from the start," Chappell told the Biblical Recorder (BR).
International Mission Board (IMB) missionaries founded Calvary nearly 60 years ago to reach English speakers in the heart of Thailand's capital. Chappell, the church's senior pastor since 2002, said the congregation continues to pursue that goal, and they want to deepen fellowship and cooperation with churches in Asia and North America.
The Chappells worked as IMB missionaries for 16 years, before retiring in 2015 as part of a voluntary resignation program intended to reduce personnel costs and counteract budget shortfalls. Chappell stayed on as Calvary's senior pastor after leaving the IMB.
For the first time, the Chappells said, they had no formal connection to the IMB or Southern Baptist Convention (SBC).
"I was very concerned," said Carrie. "All I've ever known was the IMB. I grew up in a mission-minded church. … I just never conceived of the idea of being a missionary apart from the IMB. For me, they just went together. That was hard."
Chappell said fellow messengers and convention staff gave them a "warm reception" at the HPBC annual meeting and reassured them Calvary was "included as a true member of the HPBC."
Chris Martin, HPBC executive director-treasurer, said the convention has been "blessed" by their fellowship and is "very excited" to welcome them into the cooperative body of churches.
Calvary continues to maintain direct and long-lasting partnerships with local churches in the U.S., such as Corinth Baptist Church in Elizabeth City.
Chappell has met and developed relationships with HPBC leaders and affiliates by attending meetings of the Asia Baptist Network, a regional association connected to the HPBC.
Calvary is also affiliated with the Thailand Baptist Convention, which Chappell described as their "primary identity."
The congregation gives regularly to the IMB's Lottie Moon Christmas Offering and has budgeted CP gifts for 2018.
The HPBC allocates 80 percent of undesignated CP gifts to its missions and ministries, and 20 percent is forwarded to the Southern Baptist Convention's Executive Committee for distribution among SBC entities, according to a budget restructuring plan approved at the 2017 annual meeting.
Calvary's CP giving will be allocated "just like any Southern Baptist church," said Martin.
Chappell told BR staff he has expressed interest to Southern Baptist leaders about increased involvement at the national level, but options are limited because the SBC restricts cooperation to churches in the United States and its territories.
Chappell hopes Calvary's experience as a multi-cultural congregation in a diverse city can benefit churches in the U.S. that are encountering more ethnic and cultural diversity.
Global migration numbers have risen in recent decades to more than 250 million. The U.S. takes in more migrants than any other nation, while the population share of foreign-born people (14 percent) is considerably lower than countries such as Canada (22 percent), according to Pew Research.
"Our world is changing," Chappell said in an interview earlier this year. "It is a mobile world, and we need to learn to get beyond prejudices and barriers and embrace all cultures. They are not just out there anymore, they are here, wherever here is."
Chappell described Calvary's international ministry – its largest and most diverse – as the "core of the church," but emphasized they are deeply invested in ministries to Thai, Karen, Burmese, Tamil and other people groups.
Carrie, who oversees Calvary's outreach to Pakistani refugees, said diversity is "healthy" and "good" for local churches, and warned of ethnic and cultural uniformity.
"There's a danger when everybody in the church looks alike, and thinks alike, and was raised alike," she said.
The Chappells have been encouraged by Southern Baptist efforts to reach international people groups living in the United States, such as the Baptist State Convention of North Carolina's "Peoples Next Door NC" initiative and other ministries.
Carrie expressed sympathy for church-goers who are apprehensive about the rising number of foreign-born people in America, comparing the experience to going overseas for the first time.
"For a lot of people that's scary," she said, "But it's a good thing. I think it can only be good for the church in the States."