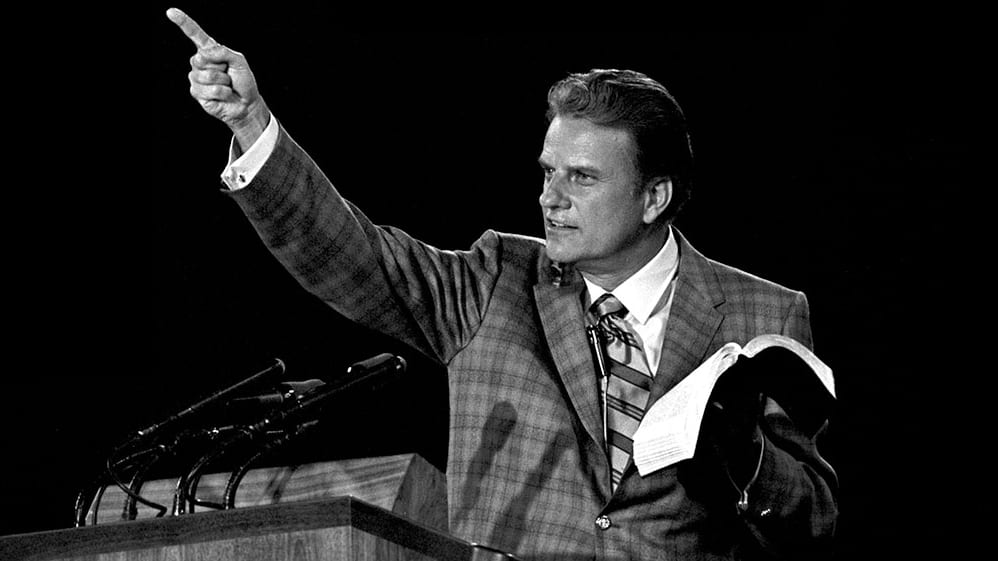 A North Carolina legislative committee voted July 29 to approve a model of a statue of Billy Graham to represent the state in the U.S. Capitol Building in Washington, D.C.
The proposed bronze statue of Graham – a world renowned Southern Baptist evangelist who died in 2018 – would replace the likeness of former N.C. Governor Charles Aycock if it receives final approval by a congressional committee.
The N.C. legislature's statuary hall selection committee unanimously approved the design, which was created by Charlotte sculptor Chas Fagan, according to The Charlotte Observer.
News reports indicate the 10-foot-10-inch statue will feature Graham in a typical pose for the North Carolina preacher: standing upright, one foot slightly in front of the other, with one finger pointing at a Bible passage.
"In the history of this state, there's probably been no one who has been more well known around the world than Mr. Graham," said David Bruce in a Billy Graham Evangelistic Association press release.
Bruce was Graham's executive assistant and now serves as one of the seven statuary hall committee members. Bruce said Graham was well known not only for preaching but for his humility, his compassion and a personal code of ethics that was above reproach.
The state committee is slated to vote in September on which Bible verses to include on the statue's base.
Each state is represented by two statues in the U.S. Capitol's statuary hall. North Carolina's other sculpture is that of former governor Zebulon B. Vance. It is unclear if actions are being taken to replace Vance's statue at this time.
The U.S. House Appropriations Committee announced a funding bill last month that includes language directing the architect of the capitol to remove Confederate statues or those that represent "individuals with unambiguous records of racial intolerance." Aycock's was one of four statues mentioned specifically in the bill.
Graham's granddaughter and statuary hall selection committee member, Cissie Graham Lynch, told the Charlotte Observer the proposed statue illustrated Graham's boldness and gentleness.
"Anyone who knew my grandfather one-on-one, knew about his softness," Lynch said, "whether it was in his hands, whether it was in his eyes."
In 2016, LifeWay Christian Resources moved a statue of Graham from its former headquarters in Nashville, Tenn., to Ridgecrest Conference Center in the North Carolina mountains. LifeWay announced in April that it plans to sell the conference center.